Following Friday's announcement that the club has been bought by Thomas Sandgaard, Lee Bowyer spoke to the press to talk about the takeover and pushing on under new ownership.
"I'm over the moon that it's finally happened," he said.
"I've been told so many times that it's going to happen. To get it over the line, it's good not only for myself but for everyone at the football club; the fans, the players and the staff. It's a big day for the club."
Speaking before the signing of Ben Watson, the manager was also able to confirm that the transfer embargo has now been lifted and the club can now focus on improving the squad ahead of Sunday's trip to Lincoln City.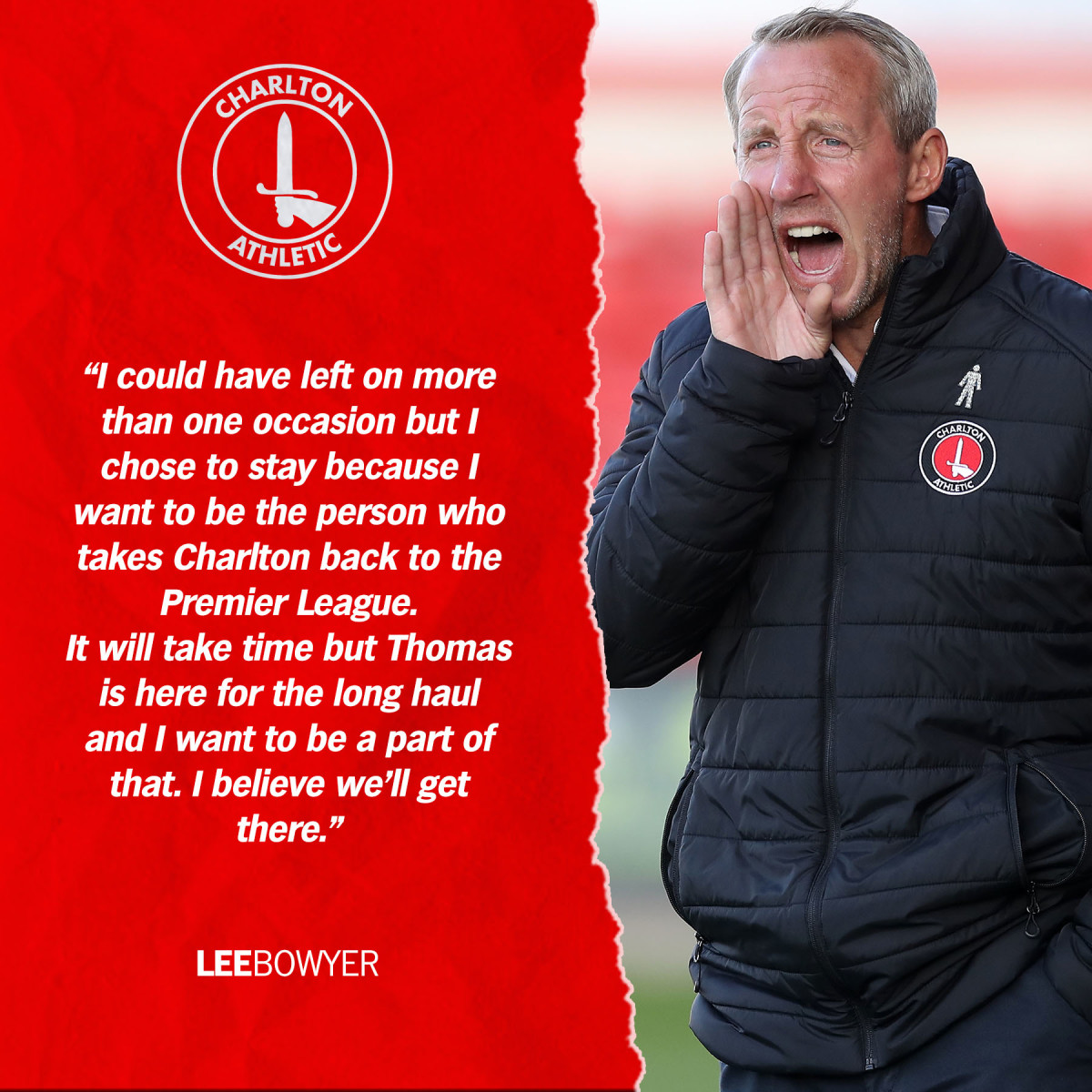 "The embargo has been lifted," Bowyer confirmed.
"We can move straight away to get people signed for the weekend. We play Lincoln on Sunday, and that's done us a favour because we've got an extra 24 hours to get people into the squad. [We're expecting] Minimum two, hopefully three.
"I'm just happy that we can move forward and start planning and start rebuilding and put all this behind us. I think I'll sleep better now. I can't tell you how many sleepless nights I've had or how many times I've woken up seeing things get worse and worse.
"Now I can focus on my job, which is winning football matches"
Bowyer also reassured fans that he wants to remain in charge after all the difficulties he has endured in his tenure at the club.
"Everyone knows how much I love this club," he explained.
"I could have left on more than one occasion but I chose to stay because I want to be the person who takes Charlton back to the Premier League. 
"It will take time but Thomas is here for the long haul and I want to be a part of that. I believe we'll get there."
Get your live stream for Sunday's game against Lincoln City here.
Valley Pass subscribers can watch Lee Bowyer's press conference in full in the video below