Advertising packages for the 2020/21 season are the perfect opportunity to showcase your brand at our historic ground. 
For this season we have expanded our static and digital advertisement options to put you and your brand at the heart of our social channels, along with prime broadcasting locations for pitch boards and flags giving you maximum exposure every game! 
All games will be streamed around the world on Valley Pass, the club's online video and audio subscription service. With games taking place behind closed doors, Valley Pass has become increasingly popular making it the perfect platform to promote your business and reach out to a wider market.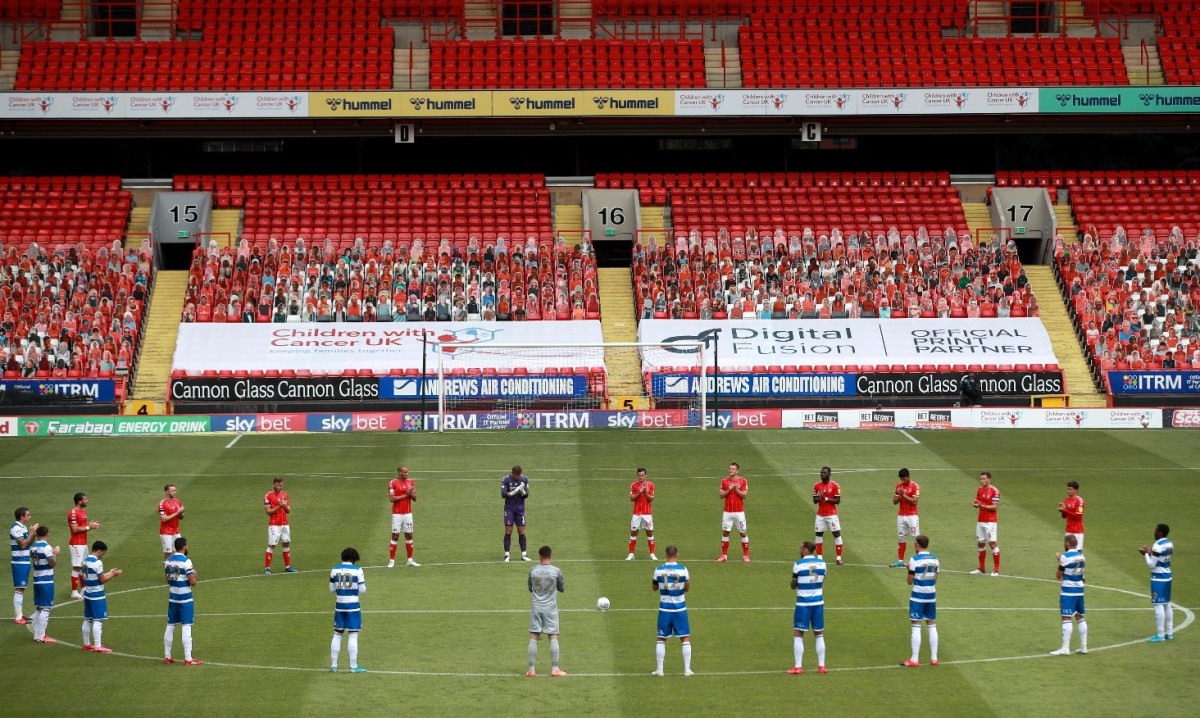 Advertising opportunities for 2020/21 include:
• Sponsorship of the seating used in the stadium on the matchday, including the seats of Lee Bowyer, Johnnie Jackson and the rest of the Charlton coaching staff
• Pitch-facing advertising boards, located in a prime spot for the main broadcast camera
• Block advertising across all home games
• Flag advertising across seating for all home games
• Digital advertising packages available, including pre-match tweets and posts on social media featuring your business and direct links to your company site along with the opportunity to feature on our official website
Our digital statistics: 
• More than 200,000 likes on our official Facebook page
• More than 160,000 Twitter followers 
• Over 62,000 Instagram followers
• An average of 45,000 unique visitors to the club's official website per week 
Our advertising packages provide invaluable exposure of your brand along with additional benefits from Charlton Athletic throughout the season. 
Andrews Sykes, one of our club partners secured a major contract through one of our large banner advertisements!
Andrews Sykes Marketing Manager, Keith Price, said: "We are delighted to have recently had the opportunity to advertise our services inside the stadium while it has been unoccupied (during the Covid-19 restrictions), with a major contract already secured as a direct result of our advertising. In this instance, the client spotted our prominently positioned banners during a live streamed game last season and got in contact with us shortly afterwards. The club have been very helpful in allowing us to select pronounced locations within the stadium and even facilitated the printing of our banners by putting us in touch with their own supplier."
If you are interested in promoting your business at The Valley for the 2020/21 season, please contact the commercial sales team to discuss the best options for you!
Email sales@cafc.co.uk or contact Joanne Dunn on 02083334050.