ITRM, a privately-owned IT managed service provider based in Sidcup, has renewed its partnership with Charlton Athletic Football Club and Charlton Athletic Community Trust (CACT).
ITRM is Principal Partner of CACT, and the partnership will see the ITRM logo on the front of all kit worn by CACT staff and affiliated teams such as the Charlton Upbeats. The logo will once again be on the back of the club's shirt, and women's team shirt.
Jason Morgan, CACT's Chief Executive, spoke on the extension of the partnership highlighting how they help support the work that they do.
"ITRM's support towards CACT makes a big difference to our work in the community, we are delighted that they have continued as Principal Partner.
"ITRM staff support CACT throughout the year by volunteering and taking part in a range of events and programmes, most recently with the Young Greenwich Summer Camp."
Ravi Patel, Charlton Athletic's Commercial Manager, went on to explain how the partnership has grown over the years.
"The partnership between the club, CACT and ITRM has been a successful one for many years, and we're grateful for ITRM's support once again.
"The work they help support is vitally important. We're proud to continue as partners and would like to thank all involved, particularly Managing Director Dave White and his team."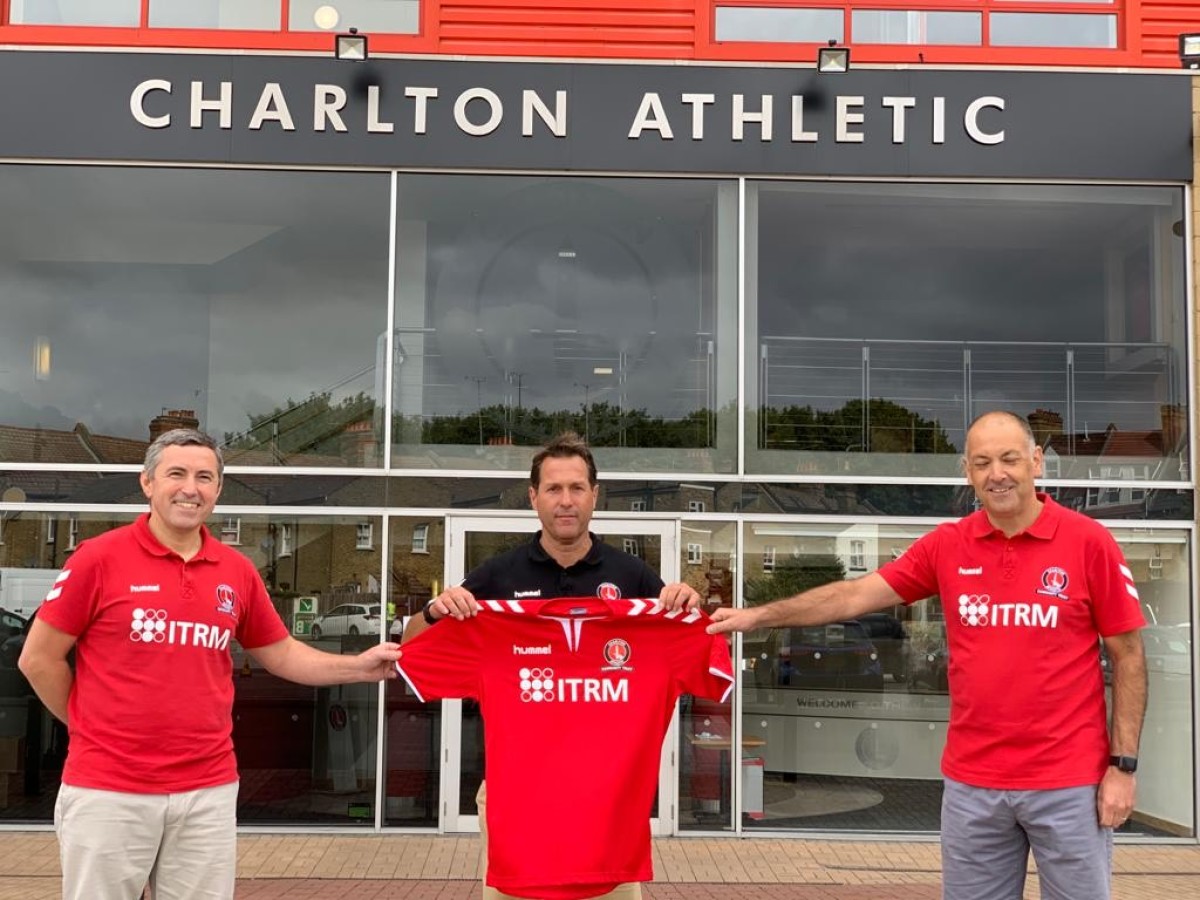 Dave White took time to speak on the fact that the partnership is more than a sponsorship agreement.
"Continuing our role as the Principal Partner of CACT and back of shirt sponsor of the Club was an easy decision for us to make. To ITRM, our involvement with the Club and CACT is a partnership and much more than just a sponsorship arrangement. We are proud of our place within the Charlton family and we are so pleased to continue working together.
"Our staff fully embrace our role within both organisations, whether that be to help with an IT support issue as the Club and CACT's IT Partner, or to spend the day helping on one of CACT's fantastic community projects. We look forward to another successful year working with CACT, their team and the community they support and hope for a great season for the Club!"
Earlier this year, CACT was recognised for its outstanding work in the community, being named as the English Football League (EFL) London Community Club of the Year and winning Divisional Project of the Year for its crime reduction work.