Less than 90 tickets will go on sale at 11am on Wednesday morning for Saturday's game against AFC Wimbledon.
Season-ticket holders have had access to redeem their tickets for the match at The Valley with just 88 tickets remaining. From 11am supporters with 250 loyalty points will be able to purchase a ticket.
Should any tickets be left, supporters with 100 loyalty points will be able to purchase from 1pm and then anyone who was on the club's ticketing system as of December 4th, will be able to purchase any remaining tickets from 3pm.
Click here to access the club's ticketing website.
The tickets will be available at the club's 2020/21 matchday ticket pricing and Saturday's game will be a silver game.
Supporters who purchase a ticket that live in Tier Three will not be able to attend the game, they will be contacted by the club and have their ticket refunded.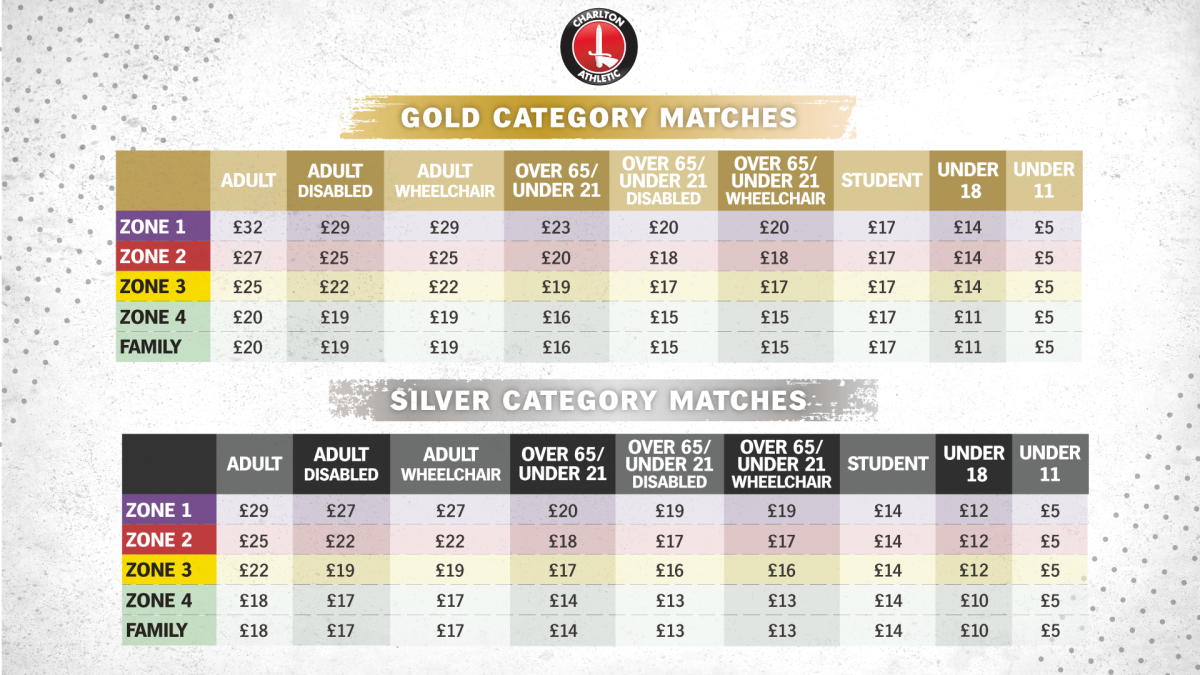 Following the initial ballot, season-ticket holders will be able to redeem a ticket for next week's game against Bristol Rovers from 3pm on Wednesday. 
With the full timings as follows:
- First ballot: Notification on Monday, December 7th at 3pm, to be redeemed by 2pm on Wednesday, December 9th 
- Season-ticket holders first come, first served: Tickets available for redemption from 3pm on Wednesday, December 9th until Friday, December 11th at 10am
- Tickets on sale: Friday, December 11th 
o 250 or more loyalty points: 11am
o 100 or more loyalty points: 1pm
o Anyone who has an account on the club's ticketing system*: 3pm
- Tickets off-sale: Monday, December 14th at 5pm
Supporters who have CAFC Cash, will be able to use it to purchase streaming vouchers at the following times:
- AFC Wimbledon: Wednesday, December 9th at 12pm until Friday, December 11th at 3pm
- Bristol Rovers: Friday, December 11th at 12pm until Tuesday, December 15th at 10am
*Supporters must have been on the club's ticketing system on or before December 4th
Supporters who have any ticketing queries should email website@cafc.co.uk