Supporters are once again being encouraged to 'walk a mile' for the Charlton Upbeats as part of the Charlton Athletic Community Trust's (CACT's) annual fundraiser for its Down's syndrome programme.
Saturday, April 24th will be the date of annual Upbeats Walk and supporters are encouraged to walk a mile during the day, post a photo or video of their walk on social media and donate online.
Charlton boss Nigel Adkins met James, Will and Jonathan from the Charlton Upeats, alongside Head of Early Help and Prevention for Charlton Athletic Community Trust, Carl Krauhaus at Sparrows Lane on Tuesday afternoon and took a walk around the training ground to learn more about the Upbeats programme.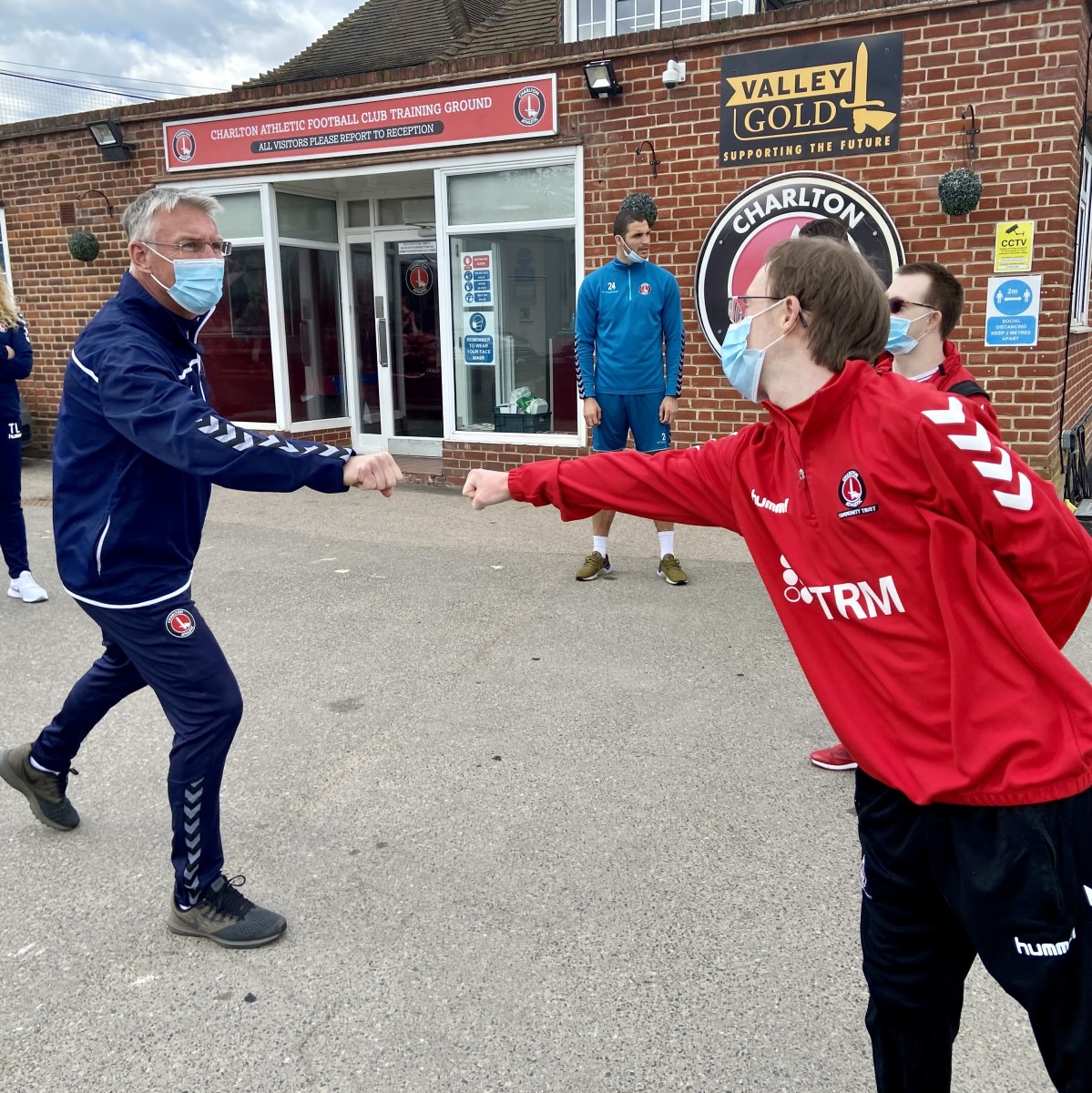 Meanwhile, the Upbeats will return to The Valley to play an Upbeats all-stars match prior to the Sky Bet League One clash with Peterborough United , with the match being broadcast on Valley Pass Live.
The Charlton Upbeats programme for young people and adults with Down's syndrome has been running for 13 years and is entirely funded by voluntary donations.
Due to the government's guidance on mass gatherings, CACT is urging as many supporters as possible to walk one mile, donate £10 to the project and nominate someone to do the same.
Fans could do this at home, in their gardens or during their daily exercise in their local area but are encouraged to follow government guidelines.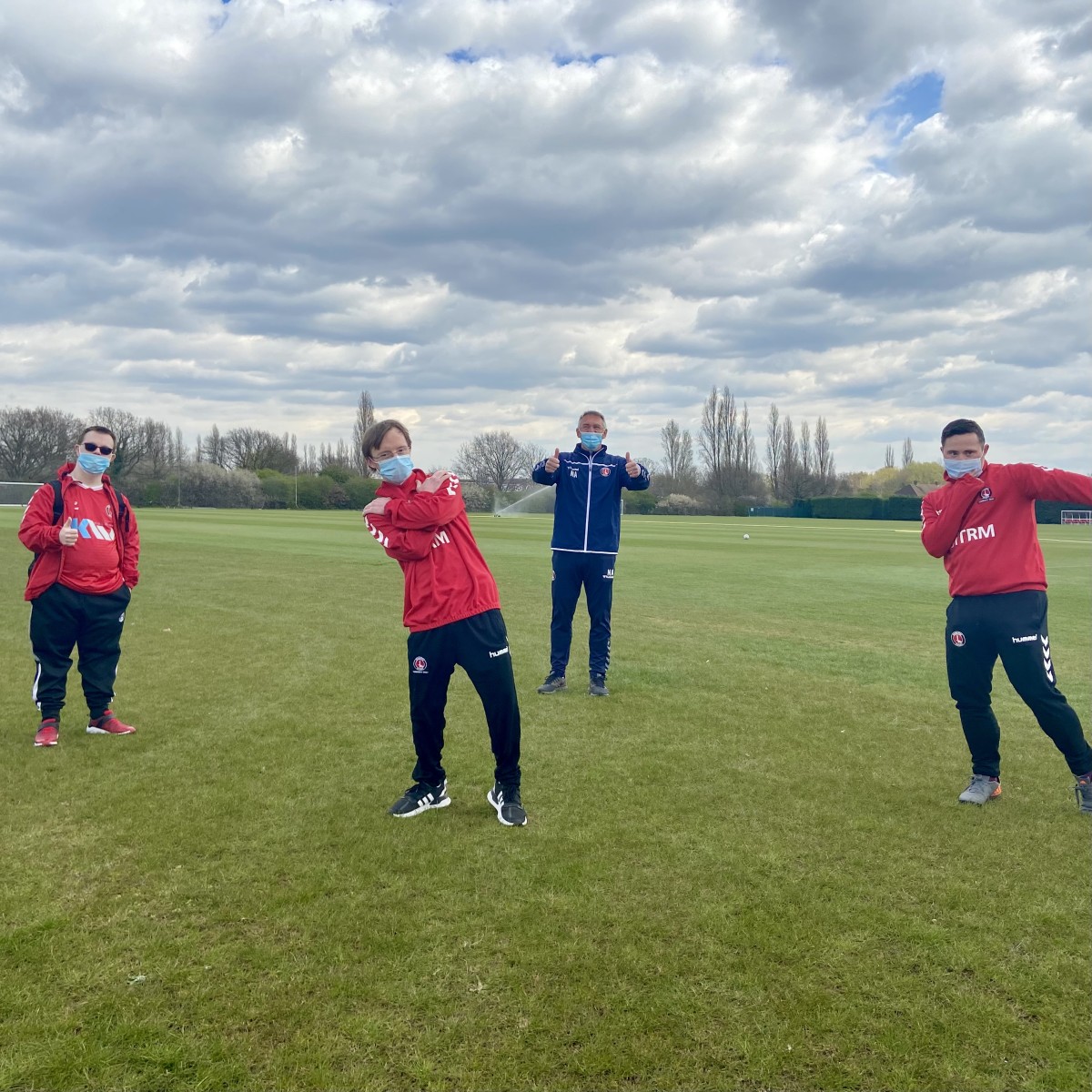 The annual fundraiser usually sees fans sign up to make the 10-mile walk from Sparrows Lane to The Valley, but COVID regulations has ensured that the last two events is limited to fans taking on their walk individually. Last year's walk raised more than £27,000 during lockdown.
Look out for more information and some special features about the Upbeats on CACT and Charlton's Athletic's social media channels next week.
Fans who are unable to walk a mile but would still like to donate to the programme, can do so by clicking here.