Jake Forster-Caskey has been named Charlton's 2020/21 Player of the Year in emphatic fashion, winning 67% of the supporters' vote.
Goalkeeper Ben Amos received 9% of the votes to finish second, with top scorer Chuks Aneke in third with 7%.
Forster-Caskey, who arrived at The Valley in 2017, has made 34 league appearances this season, netting six goals and impressing as the talisman at the heart of the Addicks' midfield.
The 27-year-old said: "I'm delighted that I've won this trophy and am very thankful to the fans for voting for me as well. Especially with the tough road that I had as well previously doing this injury. Charlton, especially the Charlton fans, really supported me through it and got me back.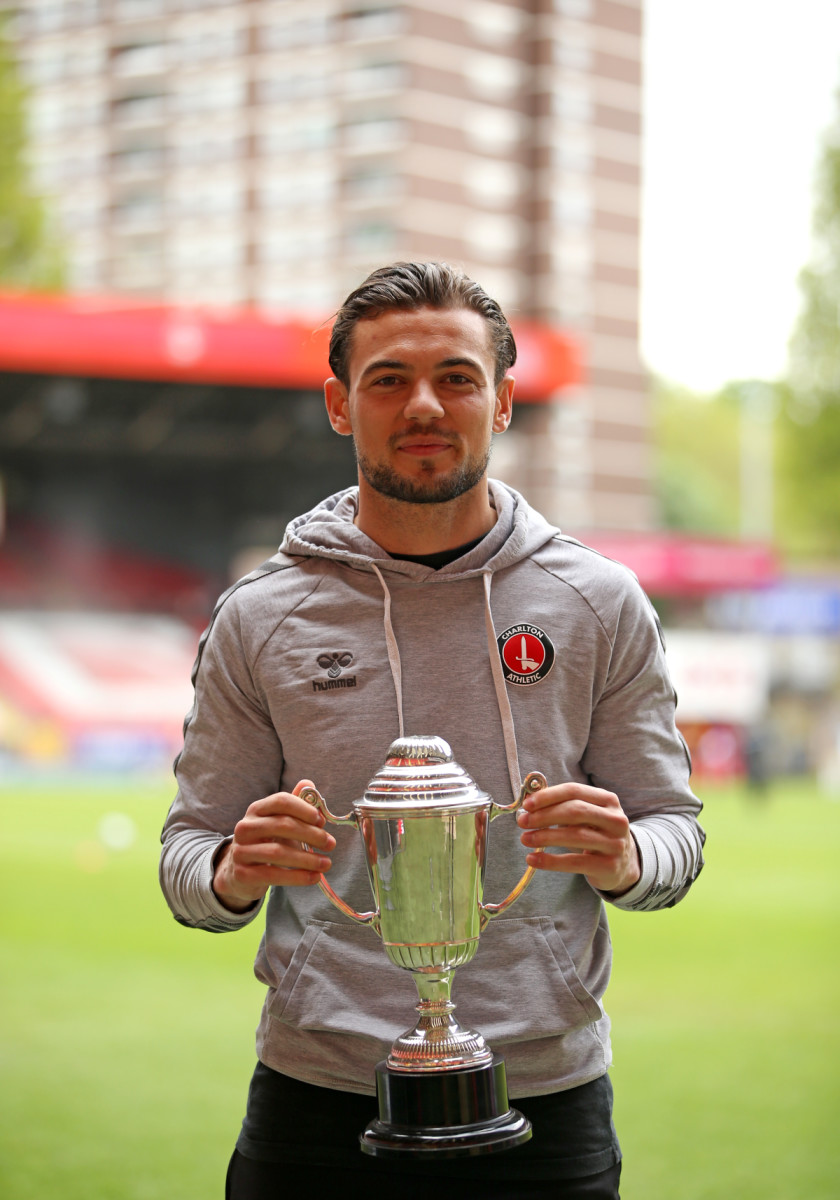 "I've worked so hard to put everything that I have in for this club to drive this club forward. To pick up that trophy is very special.
"I think my overall game has definitely improved this season. I think on the ball people didn't really have too many queries but off the ball some people did. I've worked really hard like I've said; I've tried to drive this club forward and I always will."
The midfielder's campaign was curtailed against Lincoln City, however, as he sustained another ACL injury, with his teammates showing their support by donning 'JFC 8' shirts while warming up against champions Hull City.
"That was amazing, it choked me a little bit," said Forster-Caskey. "It's a special club - the boys are amazing and the fans are amazing. I do really love this club.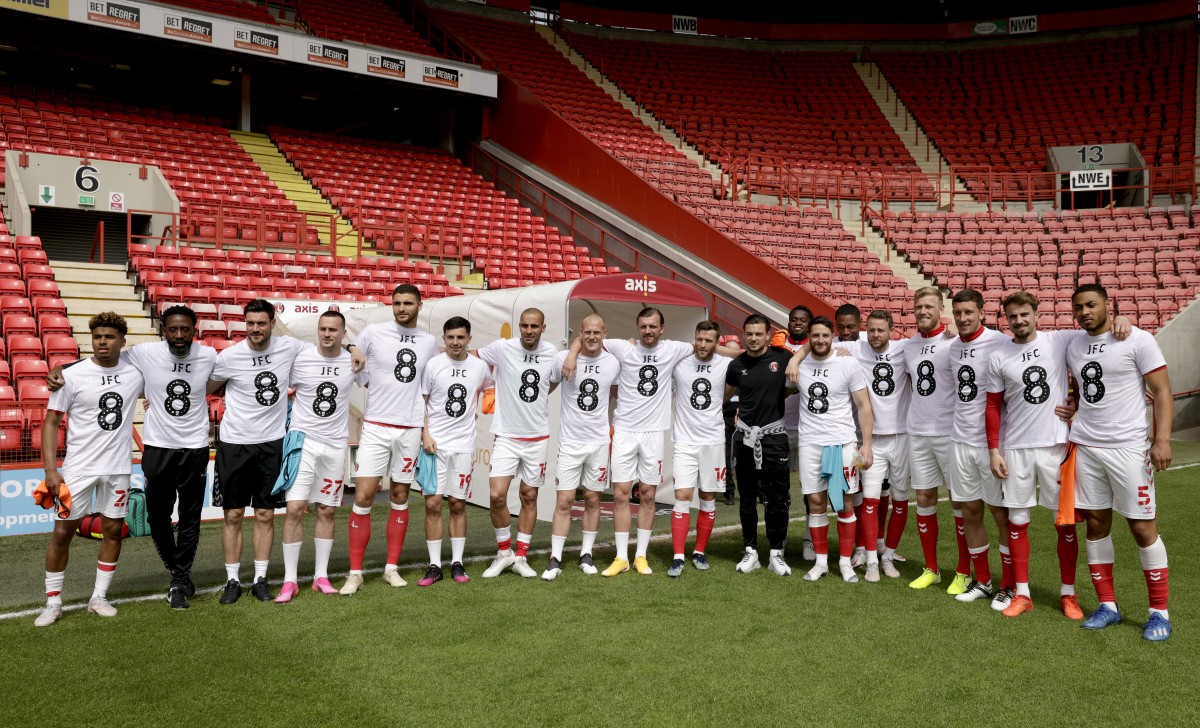 "The manager has been amazing with me, the boys obviously have been amazing with me and the supporters, again, have been amazing. It's tough for me. I wish I was out there - the pitch looks unbelievable! I'm probably going to miss the first few months of the season next season but my focus now is to get fit and to make a real impact next season."
Charlton's number eight was previously sidelined for eight months with ACL damage during the Addicks' 2018/19 promotion season, and Forster-Caskey is poised to use that deep-rooted resilience again this time around.
"I've been through it before," he explained. "I came back a better player and I have no doubt that I'll come back a better player again. I'm not someone that shys away from a challenge and I won't shy away from this one.
"I think I came to this club as a boy in 2017 and I'm definitely a man now. The previous injury made me stronger and I know this one will. I'm sure the club will support me through this one and I'll definitely repay the club. Hopefully there's many more years to come."
Article by James Waller
Nothing compares to a full Valley. Click here to get your 2021/22 season ticket.