Charlton Assistant Manager Johnnie Jackson has completed his UEFA Pro Licence. 
The highest certification in the coaching ladder, the Pro Licence takes the form of an 18-month course delivered by the FA across nine modules through a blend of face-to-face learning at St. George's Park, the FA's national football centre, and independent study.
"I'm really pleased, it's been a long process," revealed Jackson. "A lot of hard work has gone into it so to finally get the certificate and just fully have your pro licence is a big achievement. It's the highest coaching accolade you can get so really, really pleased to get it over the line.
"It's level five, it's the culmination. You do your level two when you're an apprentice - I think they still deliver that now for the scholars. You move through the stages... your level three is your B, then the A and then to get on the pro licence you have to have finished playing. You have to be working within a professional environment and you have to go through a rigorous process just to get onto the course. Even to get on it is obviously a big, big achievement. 
"As I say, it's a lot of hard work and a lot of dedication that you have to put into it while obviously doing your day job as well. It's a long journey, a long road. I remember doing my level two when I was an apprentice at Spurs so to finally have the level five is a real long journey."
The 38-year-old is one of 24 coaches to graduate in the class of 2021, alongside the likes of Chelsea legend John Terry, former Addicks defender Chris Perry and two current League One managers in Ryan Lowe and Leam Richardson at Plymouth Argyle and Wigan Athletic respectively.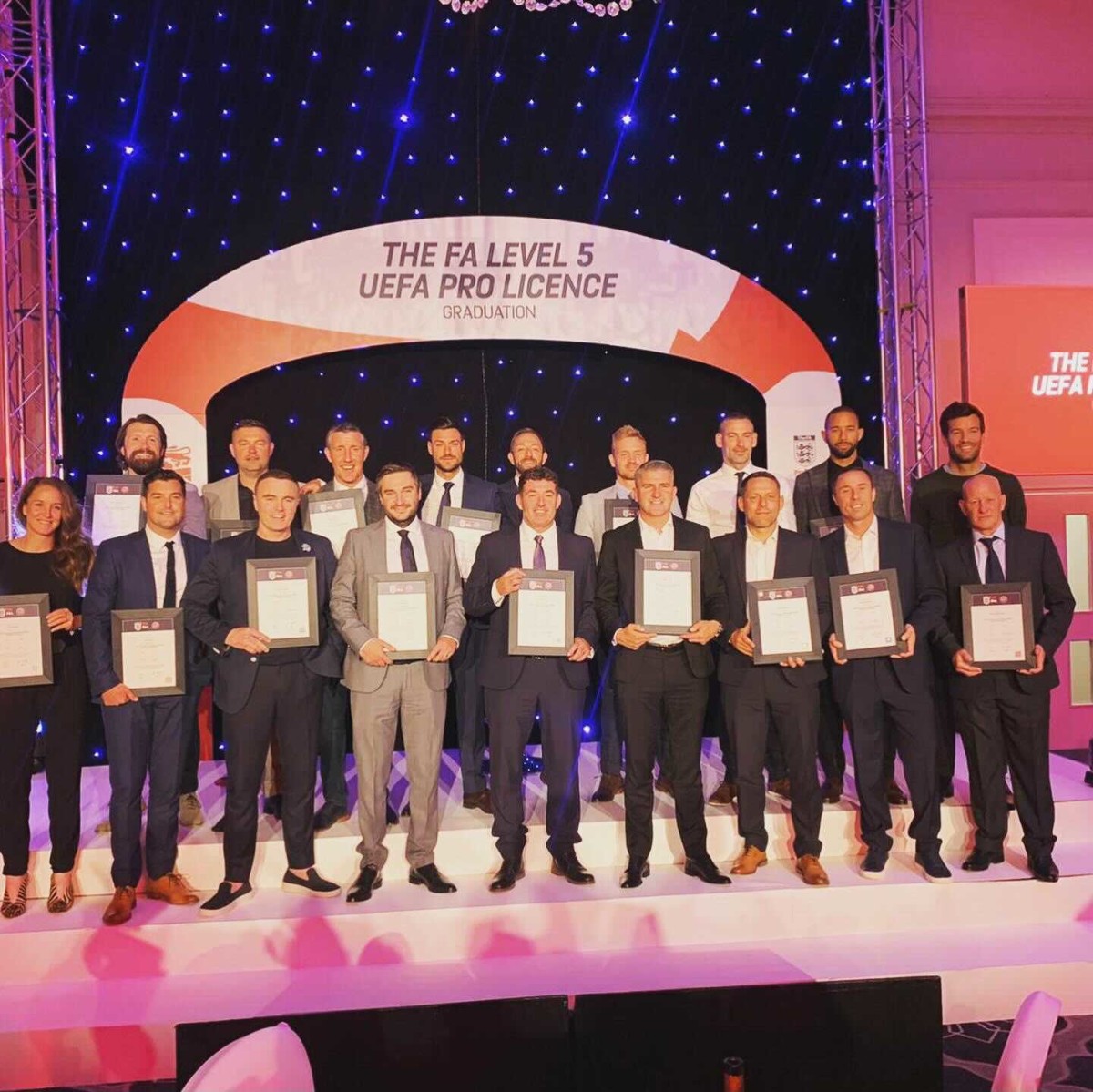 "You form a real close bond with the group because you're on the same journey together," he explained. "It's an 18-month course and you spend a lot of time together. We were a little bit unlucky with the fact that, with COVID, we had to do a few of the modules remotely. We were unable to meet up all of the time so we missed out a little bit there just being together face-to-face, but we managed to do it for the first couple of modules and the last couple of modules. 
"You form a tight bond because you spend a lot of time together and, like I say, you're going through the same thing and there's people that you met along the way like Chrissy [Chris Perry] - obviously I played with Chris at Spurs and I've known him for many years, and other people that you come across throughout the game that you get really close with."
Jackson took caretaker charge for Charlton's 3-2 triumph over Bristol Rovers at The Valley in March prior to Nigel Adkins' arrival and has gone public with his aspiration to one day assume the top job himself, with his emulous nature there for all to see.
"I just want to try and arm myself with as much knowledge and qualifications as I can. Hopefully one day I'm in a position where an opportunity comes along and I'm well prepared. That's what I want to do; I don't want to go into it and not be ready and then come out of it. 
"Once I do go into it and I'm given an opportunity I want to stay there and I want to go to the top and do it as high up as I can. I just think arming yourself with as much knowledge and qualifications is what you need to do."
Click here to get your season ticket and join 8,500 Charlton fans at The Valley.