Charlton Athletic Women are delighted to announce Eartha Cumings has become the club's first ever full-time professional player, having signed a new contract with the Addicks.
The club turned professional this week following the takeover of Thomas Sandgaard earlier this year. Sandgaard opened the team's brand new training facilities on Wednesday. .
Cumings was a key member of Karen Hills' squad last year and was named Players' Player of the Season. The 22-year-old goalkeeper made 19 appearances for the Addicks in her impressive debut season.
After putting pen to paper, she said: "I feel really excited, I'm really looking forward to the coming season and seeing what we can achieve.
"With the new ambition and investment in the team and integration into the wider club, it's a really exciting place to be."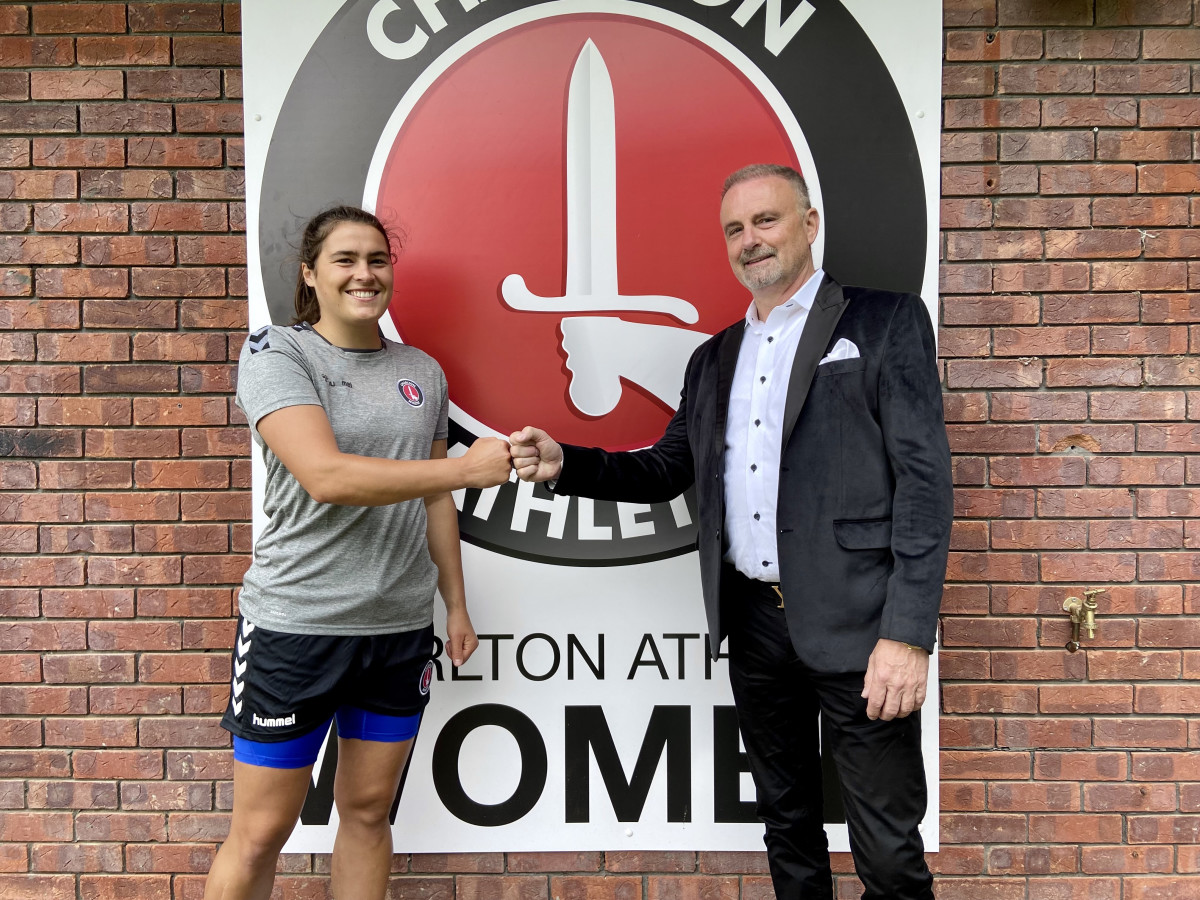 Manager, Karen Hills, is delighted with her first signing of 2021/22. She said: "I'm really pleased that Eartha has signed a professional contract with us, I was really impressed with her last season and she is a great character to have in the group too."
Sandgaard said: "After finishing the season so well last season, we're at an exciting point of our journey and I am very pleased we have been able to re-sign Eartha. She was a key player for the team last season, so I am looking forward to watching her again this season."
Click here to buy a 2021/22 Charlton Athletic Women season ticket.