The following article was first published in the Bolton Wanderers edition of Valley Review on September 28th.
Supporters can order copies of the matchday programme by clicking here.
When Seb Lewis was studying to get his driver's licence he had to repeat the final test six times. After each fresh failure, he would come home and immediately schedule a new test.
Seb not only ended up getting his license - he went on to become a driving instructor for more than a decade.
This story may have nothing to do with football but it says everything about the person who attended 1076 Charlton games in a row without missing a single moment.
"He was a person of tremendous determination," Seb's father Lionel explains from a little nook on the bottom floor of a Costa Coffee in Blackheath. "If he set his mind on something… with the driving test you could do well but do one little thing wrong and fail. So he'd come back in a sweat and immediately he'd be on the phone to book the next test.
"And the next time it would be some other little thing that would go wrong! He took that test six times. He had no idea what he wanted to do for a living, so he decided to be a driving school instructor. And the obvious thing about that is that he wasn't a very communicative person. He was a person of very few words and here he was going to be teaching. I thought he'd never do it. But he did it, he got there!"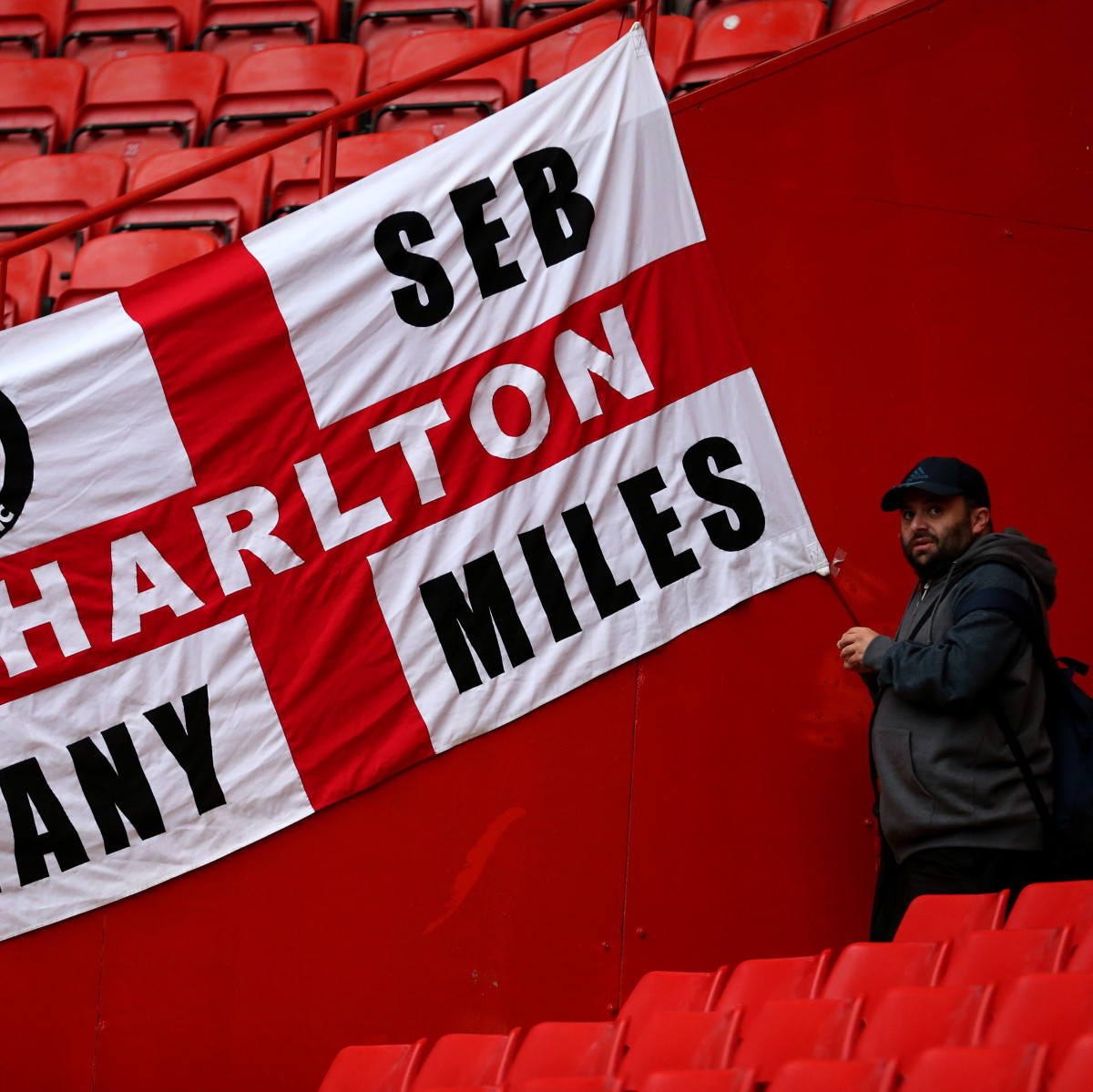 Seb's remarkable record of Charlton consistency would have been impossible without the determination that defined his nature. It's something that was part of Seb for as long as anyone who knew him can remember. Lionel thinks back to a game right near the start of his son's 22-year streak.
"Early on, I can't put a date to his age. But he had to be at school for a meeting on a Tuesday afternoon. And it was a 'god help you if you miss it!' sort of thing. But it happened that Charlton had just got promoted to the Premiership and it was the beginning of the season and they were away to Manchester United! And to get there would have meant missing this school meeting that you couldn't miss! So I spoke to his year head about it and he said 'he's got to be there but if you've got your car outside, we'll let him go early.' So we picked him up and managed to get him to the last available train for him to get to Manchester on his own! This determination to get around something...he HAD to get to that match.
"He had a delightful sense of humour. And he was a person who couldn't let go of a subject. It could be something totally untodo with football. He'd ask you something and you'd try and answer it. And then ten minutes later he'd ask you something else about it. He'd come back with another question and another question. He just didn't give up on anything."
Of course, the obsession that came to fill much of Seb's life was Charlton Athletic. It was a passion that developed even before he went to The Valley for the first time in 1992 - aided by his brother Olly's following of the club.
"He was over-excited. He couldn't contain himself," Lionel recollects with a smile, thinking back to that first game. "Olly was the older of the two by seven years and he'd been going from when he was so young that I took him and when he could go on his own he went on his own. Seb was keen to find out what it was all about as soon as he could so he came with the two of us to his first match."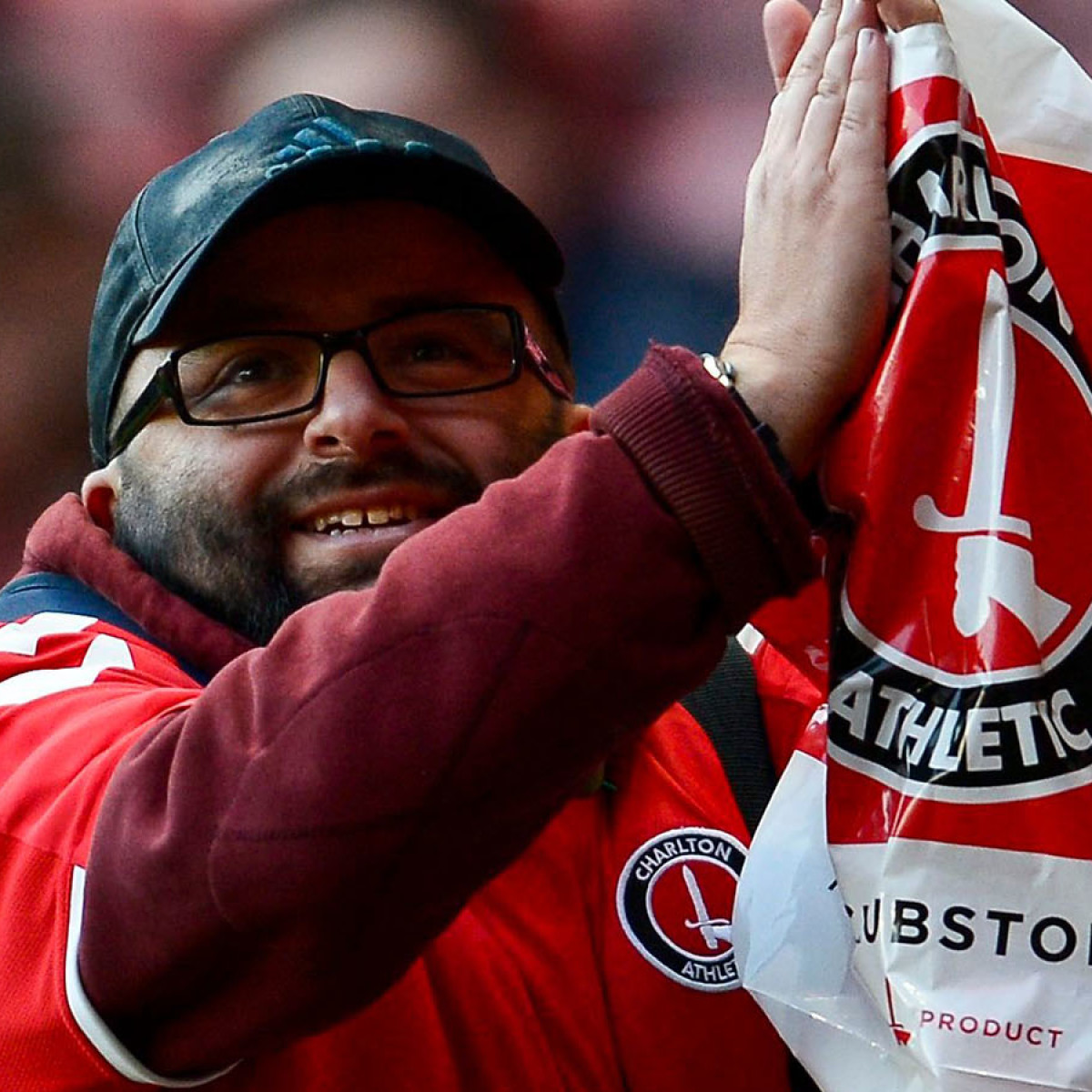 Quickly that early exuberance developed into full-on fixation and before long Seb and Charlton became irreversibly intertwined, the world of the Addicks becoming his world.
"He was too young to go on his own so we would have to take him somewhere - to a coach station, to see him onto a train. And he was a young kid getting on a train to Manchester or somewhere like that. That was part of his make-up - at school, at home, at Charlton, he was his own person in his own world but he had his ambitions. And one of them was to be writing his comments on matches from home and the thing about it - that shocked me - was that he was a very slow developer, educationally.
"He was slow to learn to read. They said he had learning difficulties - we found out he was dyslexic. So he could be provocative at school, but he had teachers who loved him, who felt he thought absolutely differently to everybody else. He had a different approach to everything."
"He was a bit of an odd-ball," Lionel contests with a chuckle - forcing a wry smile from Olly sitting across the table from his father. "He wasn't one of the crowd, he attracted the crowd. He would show them that he could dance and they all wanted to watch Seb dance! He attracted the crowd and he knew that. But he kept to himself. Except with his mother - he was devoted to her, absolutely devoted to her."
"I remember a game a few seasons ago up at Fleetwood," Olly continues. "Where I was in the away seats, Seb was on the terrace with the singers in the first half. Then in the second half he was standing on his own. So he spent one half getting in the atmosphere and the other half on his own. Once he decided to be on his own, he really wanted to be on his own."
"He sort of created his own world," Lionel says before launching into a story. Seb's comprehensive school had a small football pitch but kids weren't allowed on in order to protect the grass. Except for Seb who would patrol the pitch with an imaginary ball scoring imaginary goals - for Charlton no doubt - in the imaginary nets he created.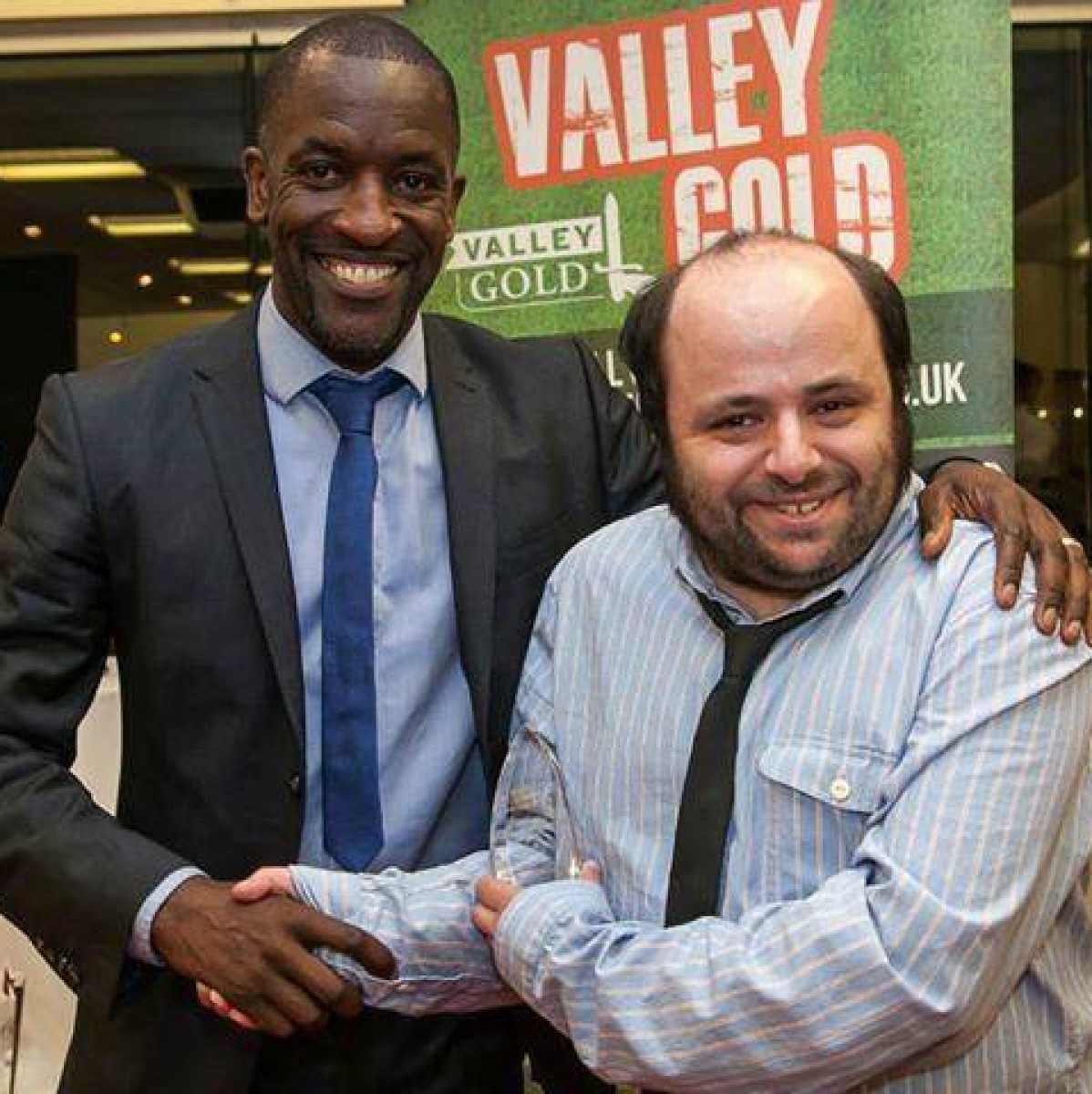 Whether it was finding his own way to some far-flung town in the northeast of England, scoring imaginary goals, or indeed reading, Seb attacked every challenge with his trademark determination - and normally with a healthy love of Charlton mixed in.
"Because he was dyslexic, he wasn't reading at school," Lionel explains. "But Charlton had a very popular player when he started going, Garry Nelson. And Garry Nelson wrote a biography and I don't know if Seb went and bought it himself or we bought it for him but somehow he got hold of it and it was so important to him he read the whole book.
"And then Alan Curbishley wrote his biography and Seb wanted it. On the day of its publication, Curbishley was doing a book-signing at seven or eight in the morning and Seb was there an hour early! He was at the front of the queue! He was there before anyone else. So when he started, Curbishley sort of looked up as though to say 'you're early!' So not only did Seb have a signed copy, but he had the FIRST signed copy!"
Sitting on the desk of Seb's bedroom in his parents' south-east London home is a scrap of paper. Untouched since his tragic passing, the paper is filled with detailed instructions of the best route and times to travel to Hull. With Charlton embroiled in the midst of a Championship relegation battle, Seb's plans outlined his journey to the Addicks latest game - set to be his 1077th appearance in a row.
He never made it.
24 hours before the game was set to take place, football across England was suspended due to the rapid and increased outbreak of something that would come to dominate all of our lives: Coronavirus. The decision to suspend play was a shocking sign of what was set to come over the ensuing 18 months but for the Lewis' and the entire Charlton community, a much greater tragedy was yet to strike.
"Seb did have asthma," Lionel says after a deep breath. "Once when he was quite young we were on holiday and he had to go into hospital for a couple of nights. Now and then he'd get breathlessness and have to see the local GP. And he coped with it. Just before he died, never having heard about it, there was talk about this terrible pandemic going on. We didn't take too much notice - we knew we had to be careful. But I had no idea what was going to happen.
"He came home one evening and he didn't feel well, he kept coughing. So we thought he was going to the hospital for an asthma attack. I think it was the Thursday night...so I drove them there, he went straight into the accident and emergency with my wife, I had to go and park the car. I didn't see him again.
"He'd been taken in and they were handing out these masks. His blood pressure was going down and then they told him he's got this Coronavirus. We still thought, 'he's there, they'll have the necessary ventilators so he'll be alright."
The following Wednesday, just six days after Seb was admitted to the hospital, Lionel answered his phone.
"Some girl spoke to me on the phone saying 'you may want to come'. Of course, you know then...they don't say things like that unless…"
A few minutes later the phone rang again.
"It was a doctor," Lionel continues.
"'I'm afraid…' he started. I thought he was going to explain about the procedure Seb needed to get. It was only ten minutes before and now you're telling me he's gone? I didn't burst into tears, neither did my wife. We couldn't, we were too shocked. He'd gone in as an alive person...I just couldn't take it all in. It was a numbness...normally you see films with people in terrible tears. I felt guilty that I wasn't crying. It probably didn't come until months later. It's the same with my wife. You just can't believe it. You know what's happened yet you think he's coming back. His car is parked outside...it was just totally unbelievable. He was our baby."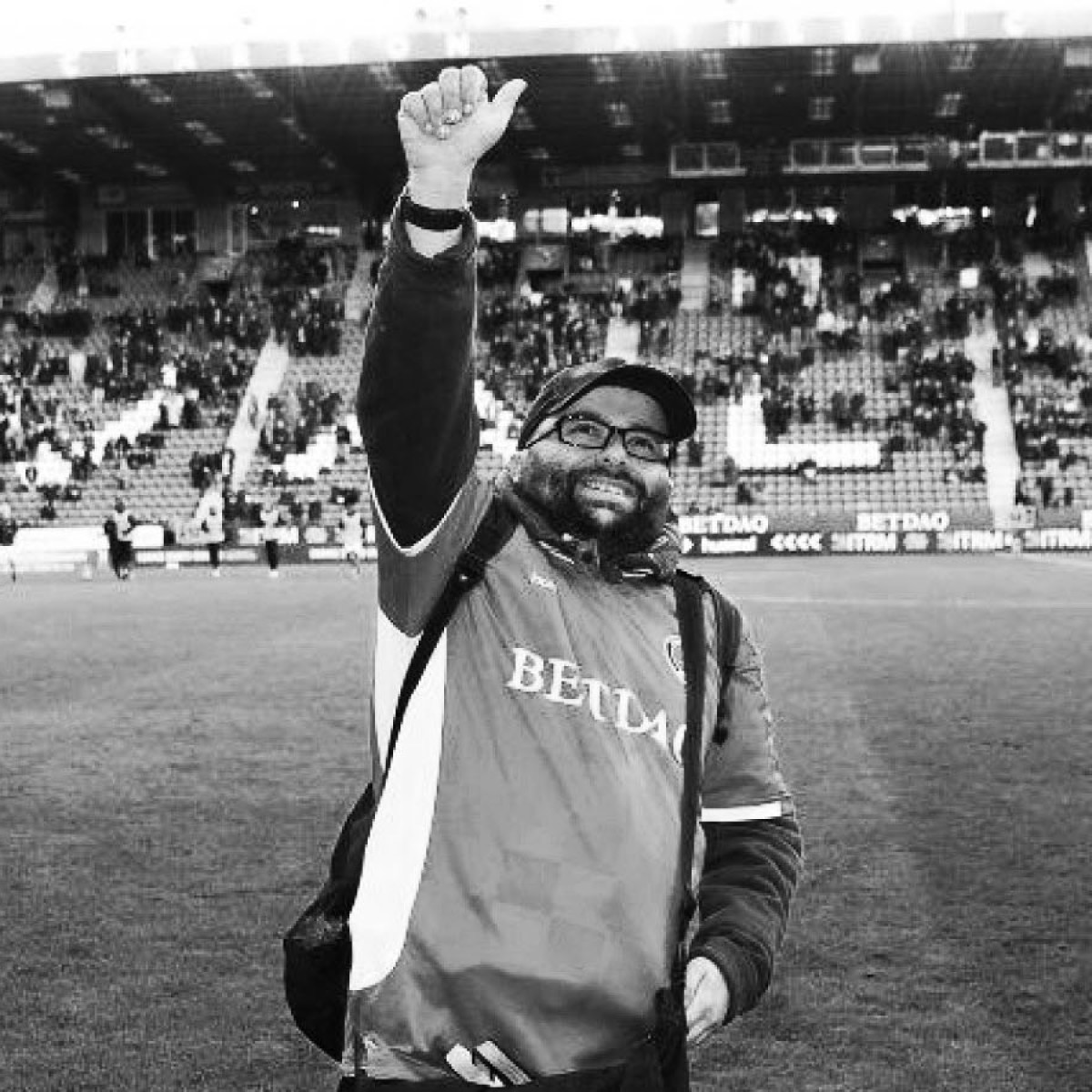 On Saturday afternoon, hundreds of Charlton supporters gathered outside of The Valley for a ceremony ahead of their side's 2-2 draw with Portsmouth. 18 months exactly since the day of Seb's passing, the memorial was the result of every corner of the Charlton community coming together to give Seb the recognition he deserves - a tribute that will see him remain at The Valley forever.
Upon hearing of Seb's death, Brogue Stevens, a lifelong Charlton fan, felt he and the entire Addicks community had to do something to recognise a special person in their club's history. He immediately set up a GoFundMe page in order to raise money - initially to build a statue - and within days it had reached nearly £11,000. Eventually, Brogue and the Charlton Supporter's Trust settled on a mosaic, commissioned with the Lewis family's blessing. For Brogue, there was something very fitting about the tribute being organised and the money raised by fellow fans.
"I wasn't really sure it would take off at all let alone raise as much as it did," Brogue explains. "It was quite surprising and also quite nice to see.
"Even if you never knew Seb personally, if you're a Charlton fan then you knew of Seb. His sort of dedication doesn't go unnoticed. I don't really see how you could put more effort into the club than what Seb did. He was at every end of season award dinner, every pre-season game. He was the face of Charlton fans in a way. I don't think anyone will forget about Seb in a hurry."
The Supporter's Trust reached out to numerous artists before eventually settling on Emma Perry and Paul Siggins from the 'Mosaic Studio'. The duo's first step was research, taking them to the Charlton Museum for an extensive dive into Charlton (and Seb's history). Months of planning and creation followed to construct the eventual final design which is made of more than 20,000 individual hand-cut pieces of glass. Included amongst the glass is ten tickets, printed on porcelain, each one acknowledging an important game from Seb's extensive streak.
Paul, a Southend United supporter since his youth, was in many ways the obvious artist to take on Seb's tribute, a burden and honour he excitedly tackled alongside Emma.
"As someone who supports a lower league club, that sort of dedication really interested me," Paul said. "So straight away I wanted to put something together. I don't know if that gave us an advantage over the other artists but for me, I immediately knew how I'd feel if Seb was a member of my club. We do have a couple of super-fans at Southend that don't miss a game! And everyone feels really strongly about them - they're appreciated. Right across the football league, I'm sure fans would appreciate that. I hope visiting fans appreciate Seb in the same way we have.
"One of the main things I thought about this is that as much as it's honouring Seb, it could also be an inspiration to younger fans who could aspire to do the same sort of thing. To stick with their team, that's a really beautiful thing. I hope it could inspire young people who didn't know Seb.
"When you do think about that: this is what's lovely about this piece of work. He's representing an ordinary person an everyday person, a 'you and me' type of person. Not a celebrity, not a professional footballer. We're surrounded by celebrity and a lot of people that's all they aspire to do. And I think it's nice to celebrate an ordinary, committed, passionate person. I think that's great."
"Anyone who supports the club, who's there home and away, through thick and thin, is hugely appreciated," Charlton captain Jason Pearce says. "Some fans would only come when it's going well and wouldn't turn up when it's going bad. People like Seb don't come around too often. His support was hugely appreciated by the players. He's a massive loss to the Charlton family."
Back at Costa, Lionel and Olly sit in silence for a few moments before smiles slowly start to replace the tears and pain that have accompanied the retelling of Seb's final days. The conversation has turned to the reaction from the Charlton supporters - both when everyone was stuck at home - and ever since fans were allowed back in stadiums.
Olly himself attended more than 900 games in a row before a bad back ended his streak and he's once again a regular at The Valley this season. It may never be the same but Seb has been with him at every game so far - his name belted out by Charlton's passionate fanbase.
"It's humbling...it makes me feel proud," Olly says. "It was one of our home games, the Crewe game. And the 'sing a song for Sebbo' chant went around in a loop getting louder and louder and louder and I remember telling a group of mates after the game that it makes me proud to hear it. At the various points whether it was the immediate passing or the anniversary, whenever it crops up and there are more tributes… it's just been overwhelming the outpouring from fans."
"There are some very famous footballers who have had their effigies shown in the form of a statue," Lionel says, his voice full of pride. "Sam Bartram, Stanley Matthews, Bobby Moore, famous footballers, famous managers; Bill Shanley. But I ask you this question: where have you seen a memorial to a supporter before? You won't find one in this country."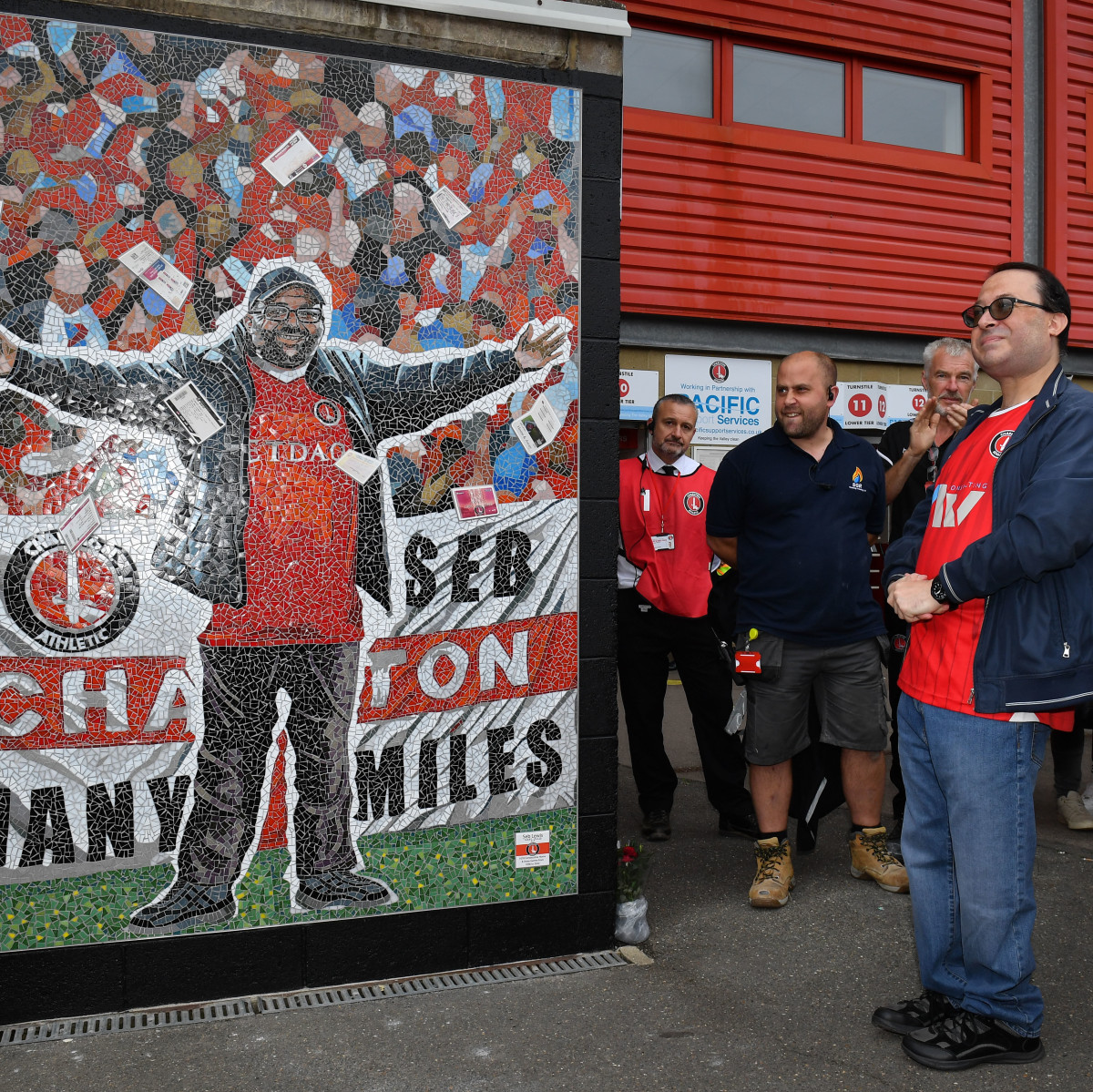 "I voiced my objection to a statue when I first saw it mooted," Olly continues. "First of all, I had my reservations about a statue because as a form artwork...you've only got to use the example of the statue of Cristiano Ronaldo at the Madeira airport, they made a complete mess of it. But I don't think Seb would have wanted a seated statue. I think he would have wanted future fans to have his seat...a paying fan to have his seat, paying their money to the club. Seb would have wanted it to go to another fan."
Olly's final comment perhaps says more about his little brother than anything else that's filled these pages. Seb represents the very best of the most important element of football: the fans. His love for his club was unconditional and unrelenting. The Charlton community is worse off now that he's gone. But it's also incalculably better off for having him in their proud history. 1076 games in a row...he'll never miss another one again.
Article by Benjy Nurick