Charlton's #FillTheValley campaign became the most talked about topic on Twitter on Monday evening as it shot to number one on the list of the social media platform's United Kingdom trends.
Season-ticket holders can claim up to three free tickets to bring friends and family along to Saturday's game against Plymouth Argyle in an effort to fill every seat in the house for the game against the table-topping Pilgrims and the club used the power of social media to spread the word with a trending attempt which will began at 5pm, encouraging supporters to use the hashtag in their tweets.
The #FillTheValley hashtag very quickly shot into the top 10, reaching number two by 5.20pm, overtaking topics including the Downing Street Briefing, the 20-year anniversary of Xbox and pop star Taylor Swift's newly-released music video and finally reached the number one spot for trending UK topics by 5.40pm where it remained for some time with nearly 2,000 tweets using the hashtag in an hour before settling back into the top 10 by slipping down to number two after 6pm.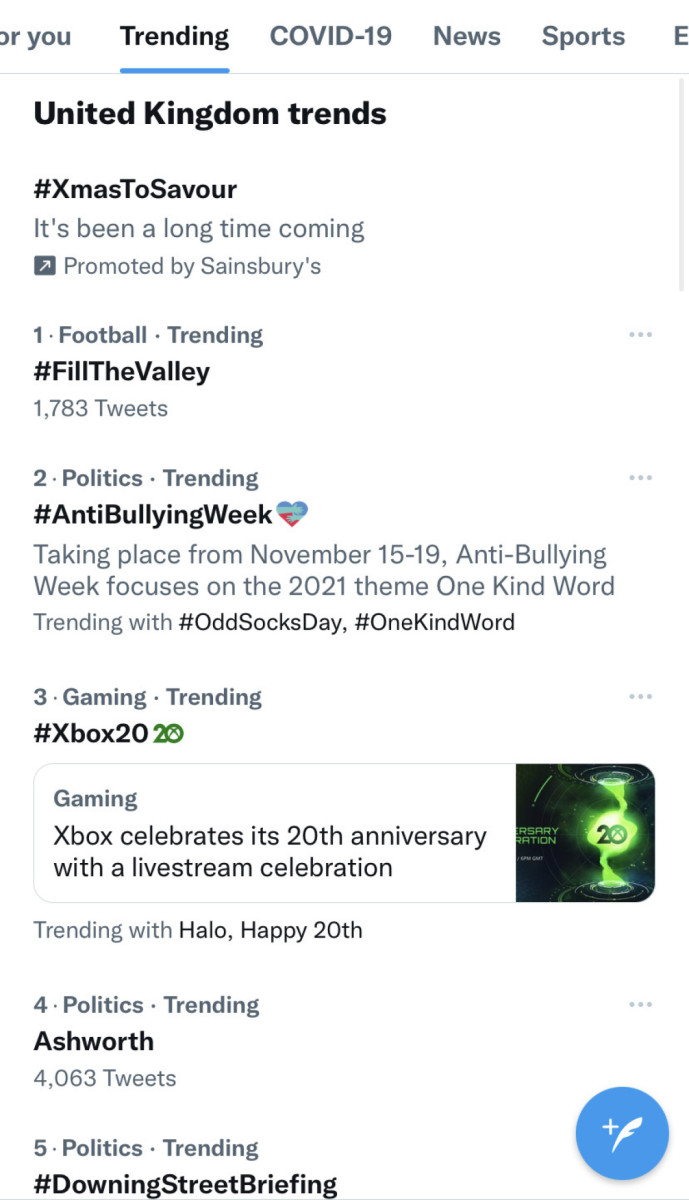 Season-ticket holders will be able to invite up to three others to enjoy a day at The Valley for the November 20th match between before 5pm on Tuesday, November 16th. The Valley has a home capacity of just over 23,000 and with 9,888 season-ticket holders, supporters are advised to claim their tickets as early as possible, to avoid missing out. 
Claim up to three free tickets via the club's ticketing website by clicking here, calling the Ticket Office on 03330 14 44 44, or by visiting the Valley's Ticket Office in person. Click here for our Ticket Office opening hours. 
Click here for instructions on how to redeem your ticket online.