During half-time of the Charlton Athletic Women's match against London City Lionesses on Sunday, Charlton Upbeat Jonathan West delighted crowds at The Oakwood in Crayford as he tested himself in the Valley Gold Crossbar Challenge.
Jonathan, who is a season ticket holder for both the men's and women's team, had his name drawn and stepped forward to hit the crossbar and win £150! After being part of the Upbeats for many years, Jonathan kindly decided to donate the prize money back into Charlton Athletic Community Trust's (CACT) Upbeats programme for young people and adults with Down's syndrome.
The Charlton Upbeats are entirely funded by donations so contributions like Jonathan's and those from supporters during the annual Upbeats Walk play an important part in keeping the programme running.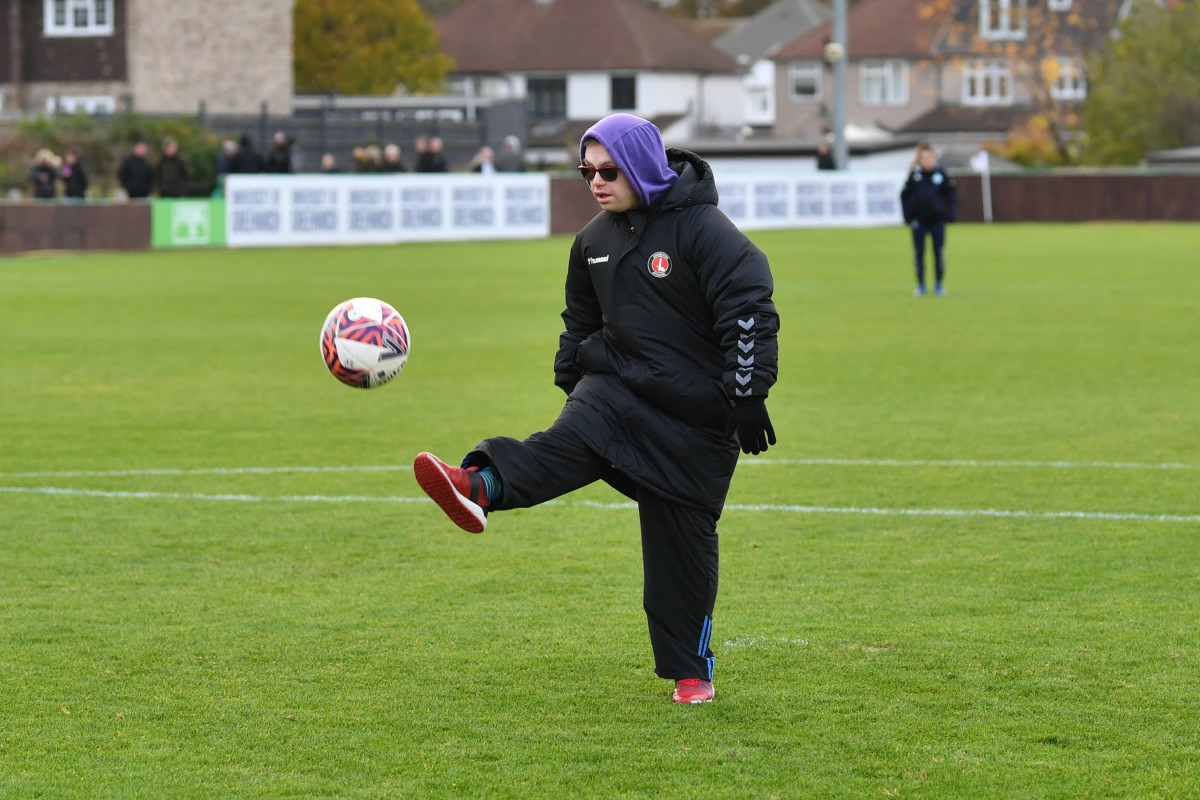 David West, Jonathan's dad, said:
"Jonathan has had such fun, friendship and superb coaching with the Upbeats. He wants to thank everyone for all their support. We all felt this was the right thing to do with the money as a thank you to all involved. Jonathan was delighted to use his winnings in this way."
Steve Adamson, Charlton Women's General Manager said:
"Valley Gold have supported Charlton Athletic Women for a long time and we were really excited to be able to bring the half-time Crossbar Challenge to women's league games. It was great to see Jonathan drawn with the chance to win the jackpot and even better to see him hit the crossbar. It shows the great work that CACT do with the Upbeats that Jonathan wanted to donate the money so everyone can benefit. Thank you Valley Gold and well done Jonathan!"
Terry Peart, CACT's Disability and Mental Health Manager added:
"It was amazing to see on Sunday that Jonathan West had won the Valley Gold Crossbar Challenge whilst watching the women's team last weekend. Jonathan is a long-serving Upbeat player and known to us for his great skill at hitting the crossbar, as he shows us most weeks at training. After winning the Crossbar Challenge, we received a call from his dad, David, to say he wanted to donate his winnings back into the Upbeats project. We want to thank Jonathan for his very kind gesture, and I am sure all his teammates will do the same on Saturday at training."