Phill Chapple and Alan Curbishley will star alongside CharltonTV host Scott Minto when the Addicks face Cambridge United on Tuesday (7.45pm BST KO).
Tuesday's game is available to watch worldwide* (including the UK & Ireland), as per EFL broadcast rules, and match passes are priced at just £10 each.
Chapple and Curbs will both be providing analysis in the CharltonTV studio, presented by DNEL Ltd, and the former Addicks skipper - who made 167 Charlton appearances between 1993 and 1998, as well as 238 appearances for Cambridge between 1988 and 1993 - will also be taking a trip down Memory Lane to go over some of his favourite Charlton memories.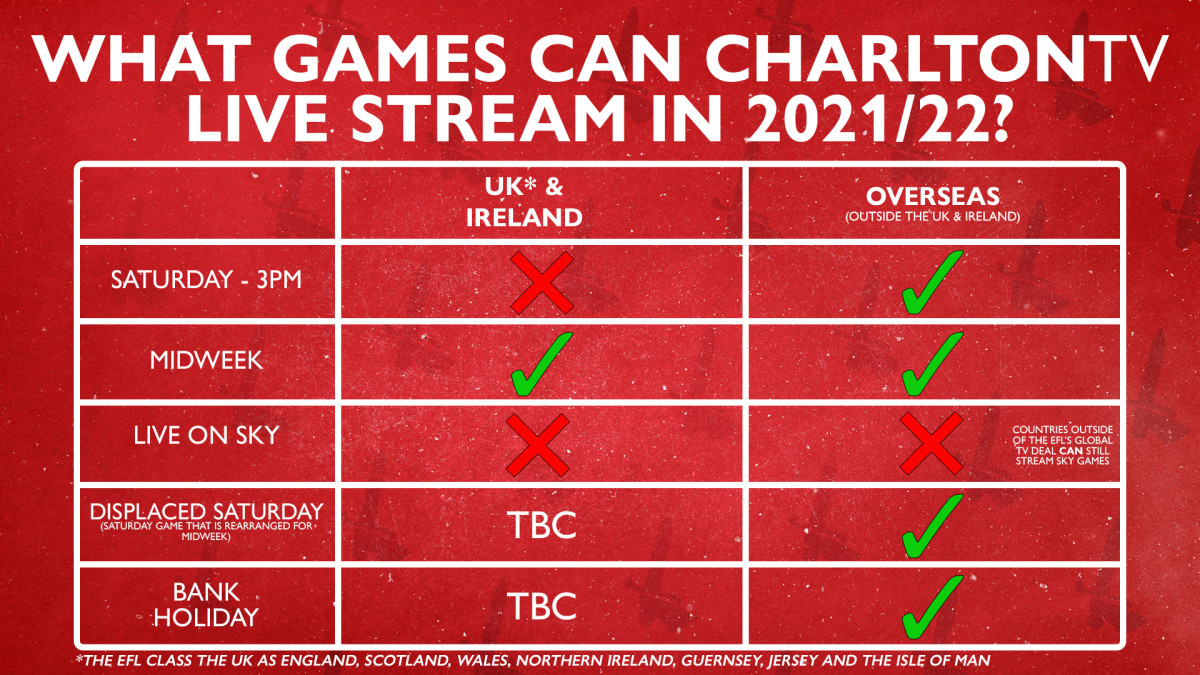 CharltonTV LIVE subscriptions (international only)
International supporters can also watch the fixture by purchasing a CharltonTV LIVE subscription, which is priced at just £195. Over the course of 12 months, the aforementioned subscription's cost-per-match equates to less than £5 per game.
A monthly CharltonTV LIVE subscription is also available for international fans to purchase at £35 per month recurring.
These subscriptions also provide fans with everything else that CharltonTV has to offer such as audio commentary of every competitive first-team game and unlimited access to all on-demand videos.
These subscriptions are only available to fans OUTSIDE of the UK* & Ireland due to EFL broadcast rules.
Click here to purchase your subscription.
All supporters are reminded that annual and monthly CharltonTV subscriptions, which are priced at £60 and £6.50 per month respectively, do NOT include the live streaming of league games.
Fans all over the world will be able to watch the build-up to Friday's game live on the club's YouTube and Twitter channels.
*Following Russia's invasion of Ukraine and the subsequent humanitarian crisis that is unfolding in the region, the club have suspended access to CharltonTV in the Russian federation.