Young Charlton fan Ivan is set to lead the teams out at The Valley ahead of Saturday's Emirates FA Cup tie with Stockport County.
The four-year-old has spent much of his life in and out of hospital. Having previously being diagnosed with hydrocephalus (water on the brain) and global development delay, he was recently diagnosed with stage three-five cerebral palsy.
He will be joined pitchside pre-match by sisters Poppy and Lucy, aged eight and 12, and parents Martyn and Tiff.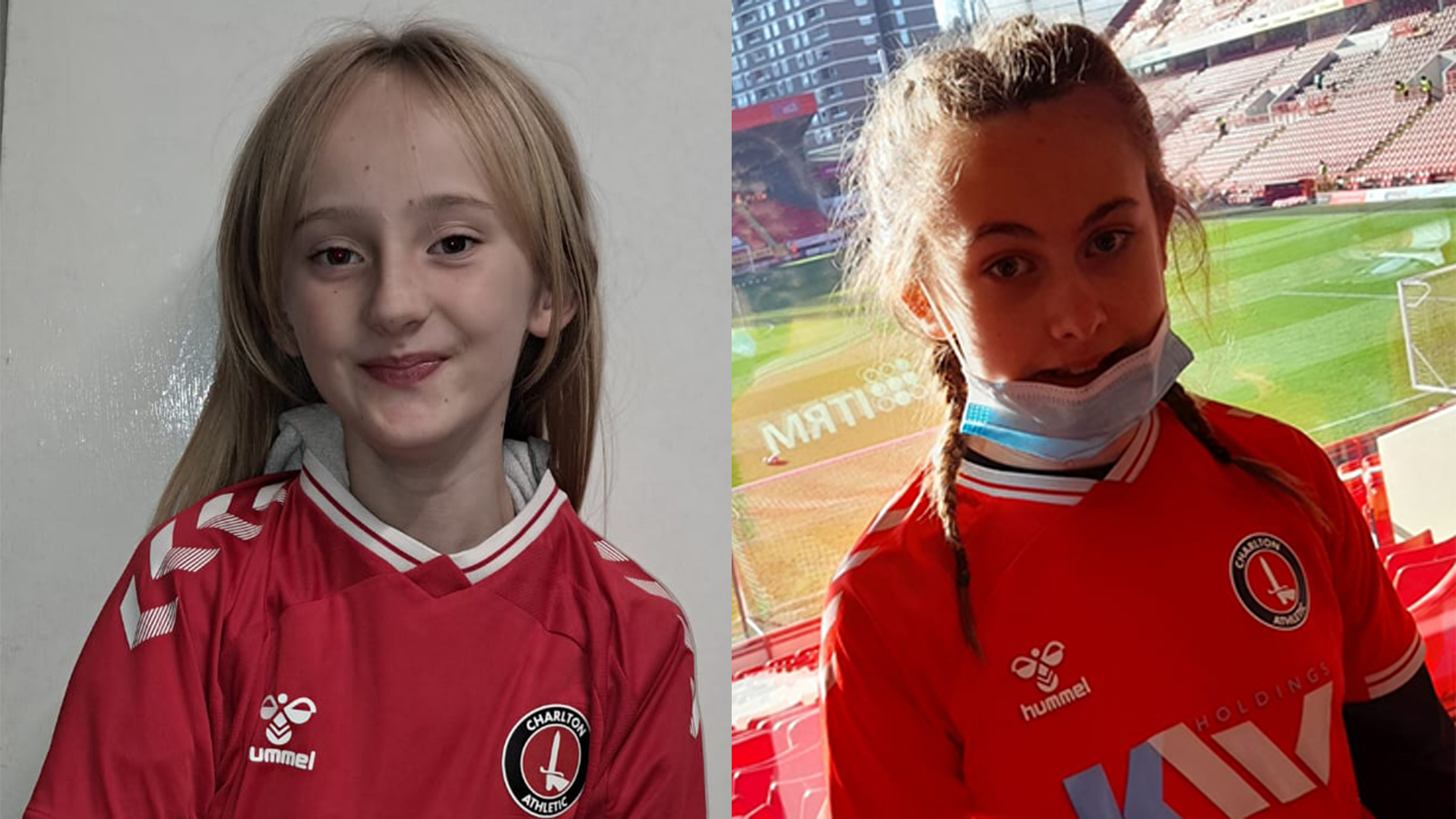 Martyn explained: "To go out there will be a fun day for him and a new experience. He will enjoy it as it's something new and he loves watching the football. Whenever Charlton are playing I will put on CharltonTV and we have got a box where he can lean up against it and clap, mumbling in his own way - it sounds like he is having a go when they give the ball away!"
As part of the day Ivan and his family will have a tour of the dressing room, watch the warm-ups and meet Charlton manager Ben Garner and some of his players.
"Ivan can't stand without support and knee hoops around as he can't walk," said Tiff. "He also suffers really badly with his bowels due to his stomach being a small size for a child of his age. Ivan is also non-verbal but will give you a good conversation using his own communication. He is such a happy chappy four-year-old and loves everyone."
Ivan's parents were full of praise and pride for their young daughters.
Martyn said: "They're such young carers. Lucy will go into school and do a day at school, as well as taking Poppy to and from school and bringing her home and waiting until mum gets home with Ivan as they go to different schools. I can't thank them enough for what they do for us as parents.
"For the first year of their life they never saw me and Tiff as we were always in hospital with Ivan so we were always in Southampton and they learned to live with that for the first year. They knew what Ivan was going through and they accepted him as a normal brother. There is nothing wrong with him, they treat him the same and talk to him as we normally would even though he doesn't understand. They don't treat him no different to anyone else, they are brilliant and I can't thank them as much as I should."
Martyn became a Charlton fan in his youth after getting free tickets through a promotion at his school and has been following the Addicks for 25 years. Now living in Basingstoke, his love of the club has been replicated by his young family.
He said: "This will be their first Charlton game at The Valley. Poppy is really excited, she can't wait to go! She wanted to come last season and I said, 'look, you're a bit too young to go as it is a 10-hour day. We're leaving at eight in the morning and not getting back till seven or eight at night.' I promised her we would drive up this time with Ivan and have a family day out."
Everyone at Charlton Athletic hopes you all enjoy a special day at The Valley.