Charlton Athletic Community Trust (CACT) teamed up with Greenwich Young People's Council and the Royal Borough of Greenwich (RBG) to host the Anti-Knife Crime Summit on Thursday 14 February, encouraging young people to take a stand against knife crime.
Up-to 6 young people from each schools and alternative education provision were invited, learnt about the topic and addressed the event's key message, Choose Life, Not The Knife!
The day was attended by various organisations and broken down into a variety of workshops led by youth organisations; The 4 Front Project, RevolYOUtion & Street Doctors. The 4 Front Project delivered a workshop around the laws and responsibilities around knife possession whilst RevolYOUtion focussed on the facts around the topic. The Street Doctors' workshop was centred about the effects of knife crime to the body and emergency first aid; teaching young people how to handle an emergency situation. The young people also received a certificate from the Street Doctors after their session.
The summit also included guest speakers and a live knife-crime Q&A with a diverse panel: 
Cllr Danny Thorpe
Florence Kroll - RBG Director of Children's Services
Andy Carter - South East Basic Command Unit Superintendent 
Sam – CACT youth mentor
Romzy – Multi-genre music artist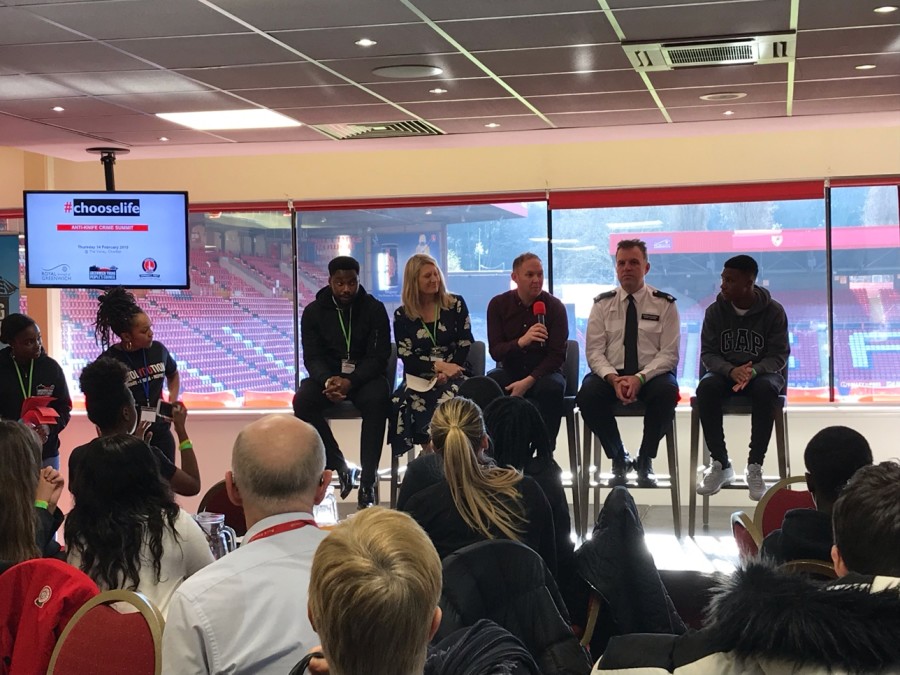 Additional speakers & guests included Temi Mwale, Founder of The 4 Front Project, Cllr Jackie Smith – Cabinet member for Community Safety, Street Violence Ruins Lives Campaign project lead, Paul Robinson, and CAFC player & SVRL volunteer Junior Quitirna. 
Pleased about the impact the event had, Paul said
"I thought the young people who attended the event were very knowledgeable on the subject and had fantastic views. The event was very engaging and it was clear to see young people were very passionate about what's going on. It certainly gave us a platform for educating the young people."
Ending the insightful event on a positive note, the young people had the opportunity to give their views on what could be done to reduce knife crime in Royal Greenwich.