Eoghan O'Connell revealed Ben Garner's style of play was a key factor in his decision to join Charlton.
The ball-playing centre-back, who completed the second-most passes in League Two last term, has put pen-to-paper on a three-year deal with the Addicks following the expiry of his contract at Rochdale.
O'Connell arrives in SE7 on the back of an impressive 2021/22 campaign with Dale, where he collected the supporters' and players' Player of the Season awards while also winning Goal of the Season.
Watch CharltonTV's sit-down interview with the Addicks' first summer signing in the video above, or read on for the full transcript…
Eoghan, welcome to The Valley. How does it feel to be a Charlton player?
"I'm delighted, I'm really happy. It's been in the pipeline for a few weeks now so I'm just really, really happy to get it done and I'm delighted to be here."
You're the first signing of the summer, the first under the new era of Ben Garner. What is it about Charlton that made it the right fit for you?
"Just the size of the club is obviously a huge draw. I had a good conversation with the Manager about the way he wants to play and it really suits me. I'm really excited to get started and get cracking."
The new Manager, the new mentality, the style of the play that he wants to implement, the philosophy that we want to be the bedrock for Charlton Athletic. What are those strengths that you bring to a team that wants to play like that?
"Whatever way the team likes to play, which is obviously football here and that suits me. I like to try and play out from the back and get the team attacking, as well as defending. I feel like the style suits me so I'm just looking forward to getting into training and getting working."
You must be looking forward to getting out at The Valley and calling it your home having played here before?
"I played here before. The draw of the size of the ground is obviously a huge thing, as is the size of the club. You just have to take a look around - it's amazing. I'm really looking forward to making it home and just looking forward to kicking off." 
You mentioned there's a couple of the lads that you know from your time at Walsall here, Craig MacGillivray and George Dobson. That must be nice for you going into the training ground that you're going to have a couple of familiar faces to help you settle in? 
"It's always nice going somewhere new and getting to know everyone - that's one of my favourite parts of being a footballer; being in the dressing room and seeing the lads every day. I'm looking forward to seeing those two boys but looking forward to meeting everyone as well."
What has Ben Garner said to you so far about what he expects this season from you?
"He obviously thinks the way I play suits the style he wants to bring to the club. We've had very positive conversations about the way he wants to play and what he wants from me. It's up to me now to work hard in pre-season to try and get into the team and take it from there."
How big is this move coming to a club like Charlton? You said it was a big draw - the stadium, the history of the club - does it feel like a real next stepping stone in your career to come up a level?
"It's a great challenge for me to step back up to League One again. Obviously a club the size of this brings a bit of pressure and that's something I thrive on. I'm really looking forward to experiencing that and looking forward to the games starting." 
You're coming into something that's brand new - a fresh training ground, fresh facilities, a fresh Manager - and you're going to be a part of that, so that must be quite exciting?
"It's a fresh start for everyone at the club, it seems. I'm really, really excited; you can't not be excited by things like that. There's new things going on at the club and it's great to be a part of it and I'm looking forward to it now."
Obviously we're going to Spain on Saturday so you're going to get a good opportunity to get to know the lads that you don't already know and have that bonding experience. You must be looking forward to that as well, just bedding in and becoming part of the furniture here?
"Those trips are always good, especially for a team and for the lads to really get to know each other and the new lads coming in. I'm excited to get to know everyone and that's the perfect opportunity. I'm looking forward to getting over there."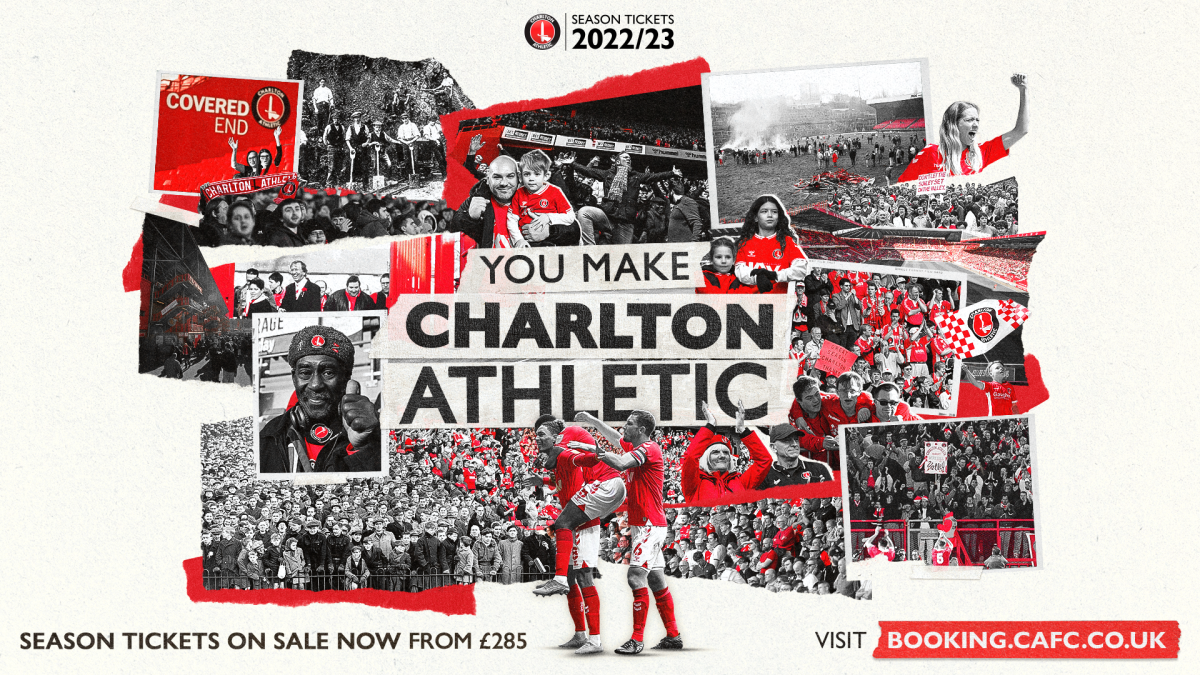 Click here to get your season ticket for the 2022/23 campaign.