The club are delighted to announce that Gabriel John has been appointed as Charlton Athletic Women's new General Manager ahead of the 2022/23 campaign. 
John comes into the role with a wealth of experience having been involved in women's football for nearly two decades.
Charlton turned professional ahead of the 2021/22 campaign, following the takeover of Thomas Sandgaard, and, under Manager Karen Hills, finished fifth in the FA Women's Championship in their first season as a professional team.
Speaking to CharltonTV following his appointment, he said: "It is dream come true stuff. When you look at a club that is as progressive as it is and the direction that it is going in it could not be a better option for me to join, certainly not at Championship level. To work alongside someone like Karen Hills is an absolute dream come true – everyone knows what she did at Tottenham Hotspur. The owner in Thomas is someone who wants to push women's football, push the boundaries and push that remit, and I hope I can bring some value to the team both on and off the pitch." 
John spent the last four years as Technical Director at Maccabi London, where there are 60 teams and more than 1,000 players. He is looking to hit the ground running: "For me, there are a couple of things that are important. If I can give Karen all of the tools that she needs to be successful on the pitch then that is my job done in some element, but then I want to raise the profile of all the players at the club and the club itself because we are a leading example of what women's football should look like."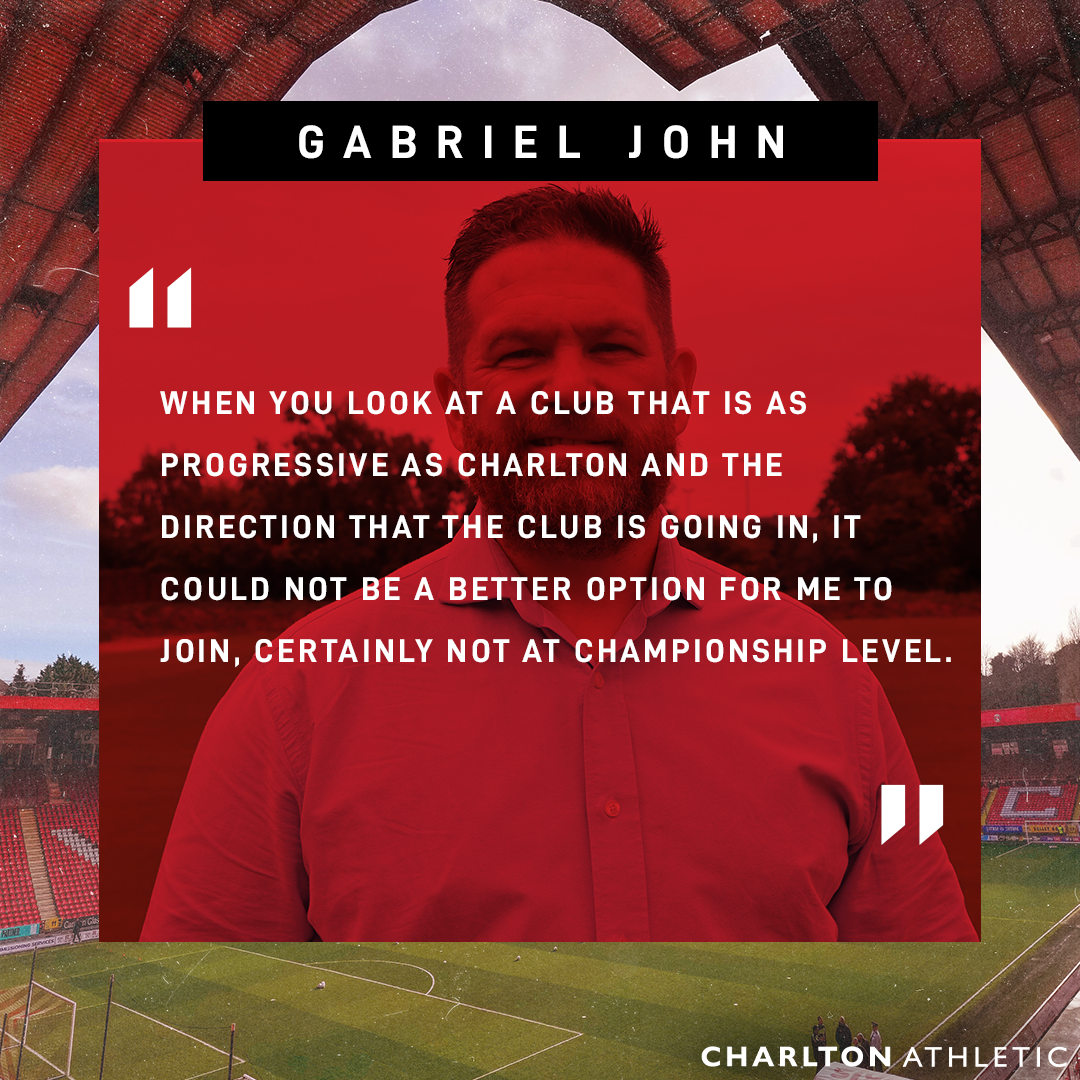 Sandgaard said: "I am delighted with the appointment of Gabriel. He has a vast amount of experience in women's football. His experience, expertise and knowledge will help take us forward as a club." 
The club would like to extend their deepest thanks to John's predecessor, Steve Adamson, who was involved in numerous departments at the club for 10 years. 
Be a part of our 2022/23 campaign – click here to get your season ticket.