After the Addicks' first goal in Saturday's  2-1 win at Exeter City, the team ran to the touchline and held up a shirt reading: 'FOREVER IN OUR HEARTS BEN JAY X'.
The celebration was in memory of Charlton supporter Ben Jay on the first anniversary of his sad passing.
Goalscorer Jes Rak-Sakyi was booked for the celebration but Manager Dean Holden, who met Ben's parents Gary and Sharon earlier in the week, explained the booking was his fault.
He said: "The first goal that we scored, it's my fault Jes got booked. I didn't know that was in the rulebooks. That's on me for holding that up. For Gary and Sharon watching today, their son Ben, it's the one-year anniversary since he died. His dad's mate was here today and we got him the shirt at the end.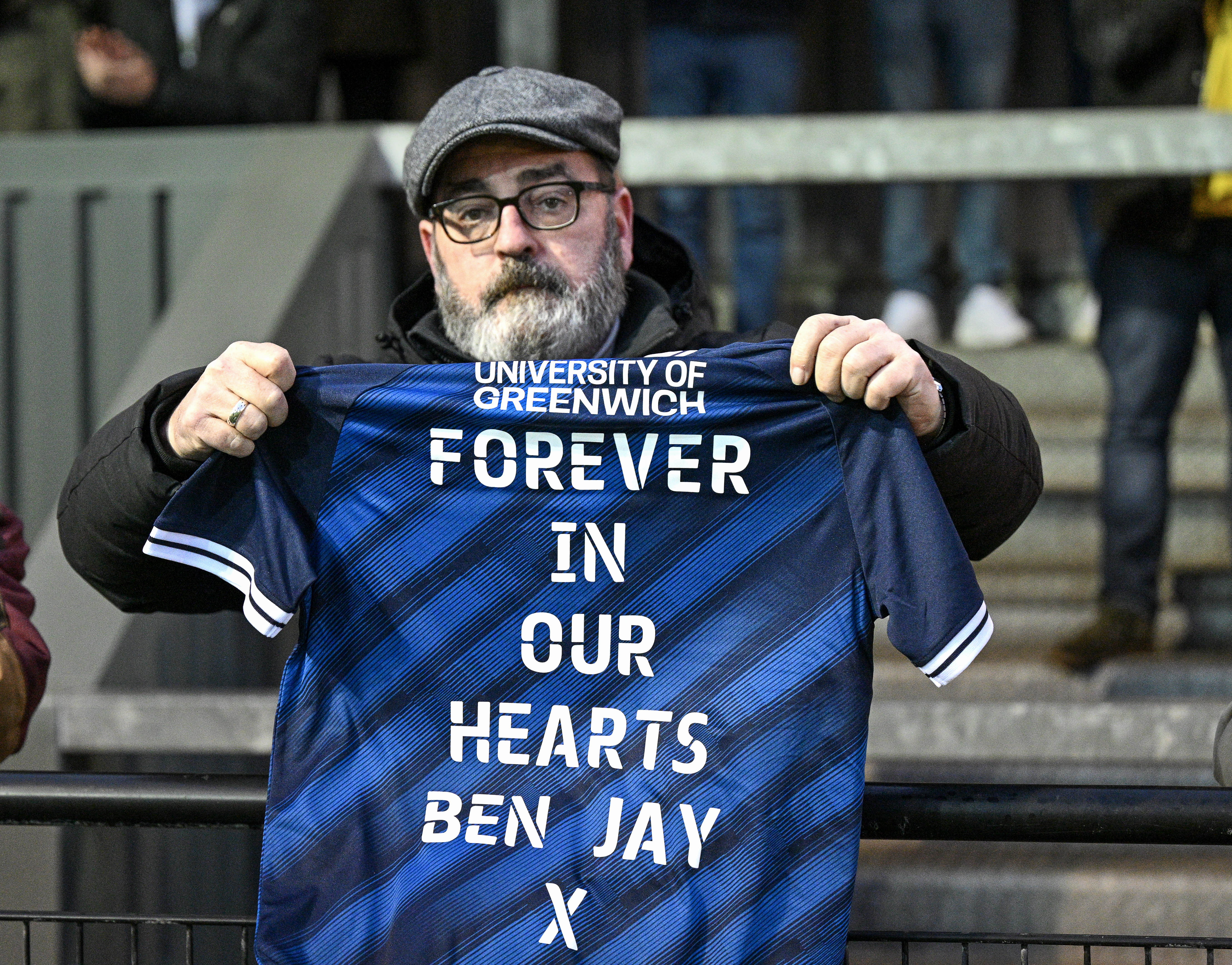 "I said to the players that there is a lot to play for today. Not just three points, but you can really go and affect someone's life and fair play to them, they've done that.
"I talked since I came in about that connection with our supporters and that's just another example of that. They are fantastic group to work with."
1,057 Addicks travelled to Exeter to support their team and Holden was full of praise for them.
"The supporters were right behind us today," he explained. "It's a powerful thing, such a powerful thing when you can get the support connected with the team and good away days. There's nothing better than a good away day as a fan.
"Gary and Sharon will be back at home watching, and for all our supporters, it's been a good day. It's four league wins out of five for us now."
Charlton return to The Valley on Saturday, February 11th to take on Fleetwood Town (3pm KO GMT). Click here to purchase your tickets.