Mandela Egbo detailed his long-established relationship with Ben Garner after becoming the Manager's second summer signing in as many days.
The attacking right-back, who Garner coached as a youth player at Crystal Palace, reunites with the gaffer once more having enjoyed a successful spell under the 42-year-old at Swindon Town last season.
After joining the Robins in March, Egbo made an instant impact, registering three assists in six games as Swindon concluded the regular season strongly.
Watch CharltonTV's exclusive interview with the Addicks' newest recruit in the video above, or read on for the full transcript…
Manny, welcome to The Valley. How does it feel to be a Charlton player?
"I'm delighted. First of all, thank you very much. I'm delighted to get the deal done, get it over the line. To be in the building, to have a look around the stadium… you just see the stature of the club so I'm over the moon and can't wait to get going on the pitch."
Obviously there's a big link with you and the Manager Ben Garner. There's a real fresh start here this summer. Tell us a little bit about your history with Ben and why you were so keen to play under him again...
"Obviously most recently I played under him at Swindon. We had a good run-in at the end of last season and almost got promoted, but we just fell short. Before that, and before I moved abroad, I played under him at Palace in the youth teams and eventually moving up to the fringes of the first-team. So, he knows me inside out as a player and as a person, and I know him inside out as a Manager and what he wants. Hopefully that transition is seamless and we can hit the ground running and get some results on the board early doors."
IMAGE
Coming back to London is a little bit of a homecoming in a way for you because you're a north-west London lad, who came through at Crystal Palace in south London, but you've been on a hell of a journey since then. You've taken in Germany and you've taken in the United States - you must be very proud of the journey so far and you're so young. How will those experiences help towards what you want to achieve?
"They have been exactly that. Even if you just take away the on-pitch stuff, just as experiences they have been amazing. I feel like I have been all over the place. I've been to Germany, I've been to the US and I'm now back in England, but also back in London. It's amazing. It's a dream come true, honestly, because as a kid you move away but you always think, 'one day I'd love to come home'. That's almost what this feels like. Playing against Charlton so much as a youth player as well coming through at Palace and knowing a lot of boys from that age and those age groups. It feels really homely." 
We know the sort of style that Ben Garner likes to play - good, attacking football, playing out from the back, possession, attack, attack, attack. Obviously you're a perfect fit for that but in your words what are your key strengths and attributes that make you a good fit for this Charlton side?
"I love getting forward - whether that's as a right-back or a right wing-back - but I also love to get my defensive duties done. I love a crunching challenge, I love to get stuck in. I think I bring some quality in the final third. I love to get past my man and get crosses into the box, whether it's with link-up play or one-v-one attacking. So, hopefully that's going to be my goal to just try and get as many assists as possible and chip in with goals. Like you said, attack, attack, attack."
How excited are you to be part of a fresh start for a football club like this?
"Like I said I'm delighted. It feels good to know that your ambitions lie in the same place as the club's. We're all looking to go forward and there's no looking back now. It's fresh, it's revitalised, it's new and hopefully we can all hit the ground running and just go in that one direction, which is forwards and upwards."
You must be looking forward to meeting your new teammates and getting in the building, pulling on that training gear, hitting the grass and doing a lot of running because it's going to be a tough pre-season as it always is. We're going to Spain at the weekend - how much are you looking forward to all of that and just getting started?
"I'm looking forward mostly to meeting a lot of the lads, less so much the running! I'm looking forward to getting into the building; I know a few of the lads from growing up in the area and Josh Davison from playing with him last year. I'm looking forward to getting to know the lads and looking forward to getting on the pitch. Let's get to work."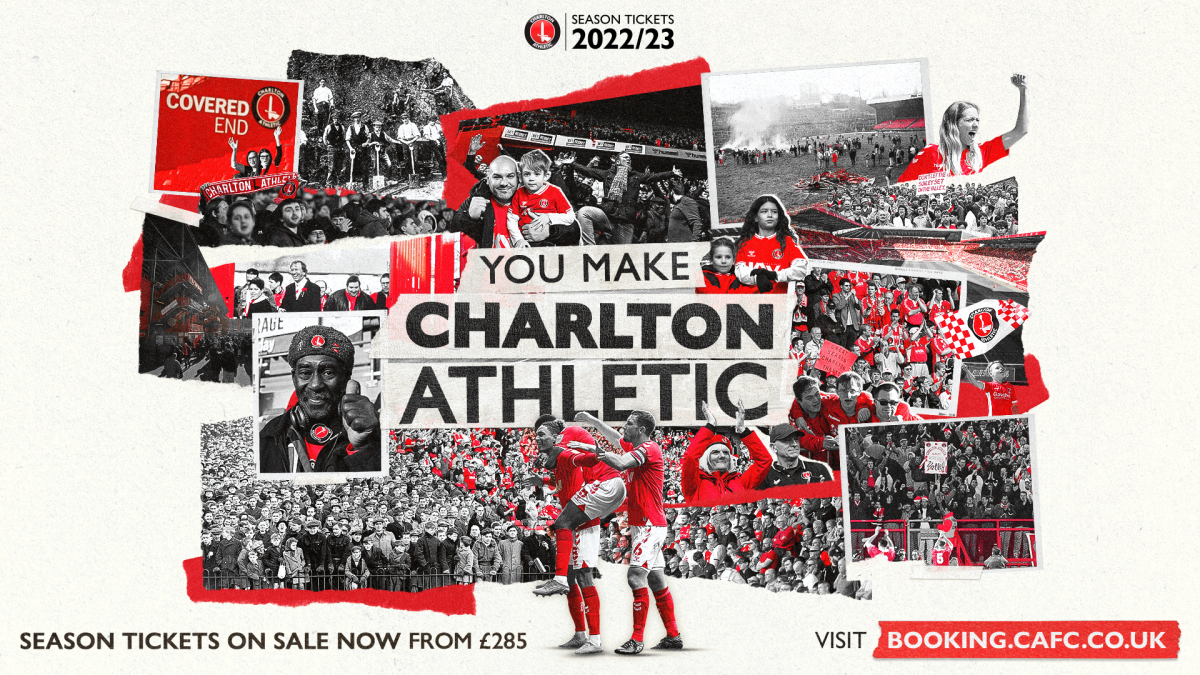 Click here to get your season ticket for the 2022/23 campaign.