In his first interview as an Addick, Steven Sessegnon detailed his excitement to play in front of the Valley faithful.
The versatile full-back, who has been capped by England at every age group between the U16s and U21s, arrives on a season-long loan from Premier League side Fulham to become Ben Garner's fifth summer signing.
Sessegnon arrives in SE7 fresh from an impressive loan spell in the latter half of last season with Plymouth Argyle, where the 22-year-old enjoyed 10 League One appearances.
Watch CharltonTV's exclusive interview with Sessegnon above, or read on for the full transcript…
Steven, welcome to The Valley. How does it feel to be a Charlton player?
"Amazing. I'm happy to be here. I've been waiting for this to get done for a long time, so I'm happy it's finally done."
You definitely would have had options - you had a spell at Plymouth at the end of last season and you've impressed at this level. What was it about Charlton that made it the right fit for you?
"Speaking to the Manager about the way he wants to play and how positive his message was really sold it for me. He wants to be attacking, he wants to go at teams and not just sit back, and that suits me very nicely. It was an easy choice."
You're a very versatile player. You can play right-back, left-back, in midfield and you like getting forward. Tell us a little bit about you as a player and what your strengths are…
"Ever since I was young I've been able to play either side of a defence or even in midfield. I'm just as comfortable in the middle as I am on the left and right. I like to attack players and I like to get at people. It's all about being positive. As much as I can, I like to get forward and really contribute to the team attacking-wise."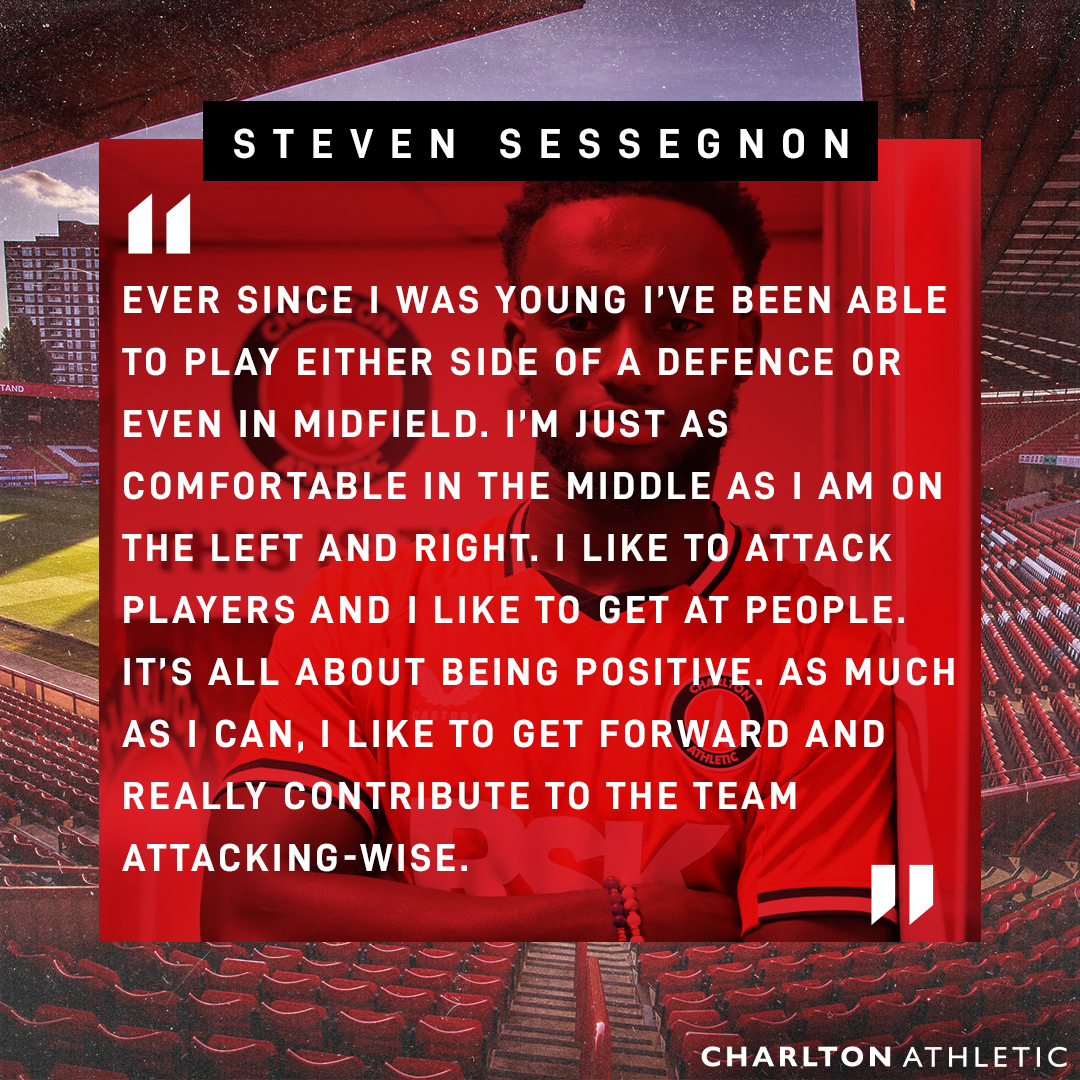 You're still a young player, you've just turned 22 but you've got plenty of experience really at different levels - Championship, obviously you played for Fulham as well in those appearances, England U21s and all the way down the youth levels. How do those experiences help you for something like this, where this is very much a promotion charge for Charlton this season?
"I feel very blessed to have experienced what I have and played in the teams that I have. I've played in some good England teams with some real world class players you would say. I've also played with some real legends of the game at Fulham, especially at the club people who are looked at very highly. I've played in some good Fulham teams that play really attractive football, so just my whole experience in my short years as a footballer so far I've learned a lot. I've taken that away with me and I can use that stuff for the rest of my career."
You've got to know a little bit about the club, chatting to people you've played under and worked with in the past who have played for Charlton. You mentioned Scott Parker to me personally - what did he say about why this would be a good move?
"Not just him, I've had many conversations with ex-players and they just say it's a real good club. They look after you well, treat you right and it's a great platform to go and perform, so I thought, 'that's all I needed to hear'. I need to feel that energy, the love the fans have for the club and things like that are important to me. It just makes me want to play even better."
Obviously you've been training today - your first session with the lads. That must have been nice just getting out on the grass, getting to know your new teammates and being involved?
"For sure. It was a very fast session so I got to see a lot of people at full speed. We've got a really good, talented squad here that we can do a lot with, so I look forward to playing with them at this stadium in front of all the fans."
We've got Dartford - our first domestic pre-season friendly - just down the road on Saturday. Are you fit and raring to go for that - maybe your first appearance in a Charlton shirt?
"I like to think I can get some minutes in that game and I look forward to pulling the shirt on and playing with the boys."
As I say we were looking at The Valley out there, you said you've been here with Fulham before but you must be looking to putting a red shirt on and being backed by what is a really good crowd here?
"I've come here twice and I've enjoyed myself here. The fans really get behind their team and it's even better that I'm going to be playing under that, so I look forward to it. There have been big nights here that I've seen in the past so I look forward to being part of that."