Former academy graduates Kevin Lisbie and Jon Fortune have both highlighted their senior debuts as one of theirs proudest moments at Charlton. 
The pair, who were both invited to train with the first team by Manager Karl Robinson last week, regularly turned out for the Addicks in the Premier League, having come through the club's esteemed youth system. 
And, ahead of Saturday's 25th anniversary match against Portsmouth, both of them identify their maiden Charlton appearance as the one the one they are fondest of. 
"I'll always remember my debut, which was massive for me," said Lisbie. "I had all my friends and family there and to get into the first team at the age I did and to be involved was great. 
"I had been at the club since 13 or 14 years old, so the highlight of my time at Charlton was my first game at The Valley, as you don't see it coming until it is actually there. I am proud of that."
Fortune added: "Fans will definitely point to the game against Crystal Palace, I'm sure, but as Lis said your debut is your most special.
"I remember coming on at half-time against Everton being told to go on and mark Duncan Ferguson and Kevin Campbell as a young defender - I think I was 19 at the time - which was a baptism of fire.
"You take things in your stride when you are young because you have no fear but looking back now, you can appreciate what special times it was at The Valley."
Lisbie and Fortune can both claim to have scored iconic goals at The Valley. Lisbie's came in the form of a Premier League hat-trick against Liverpool in 2003, while Fortune buried the late equaliser that relegated local rivals Crystal Palace in 2005.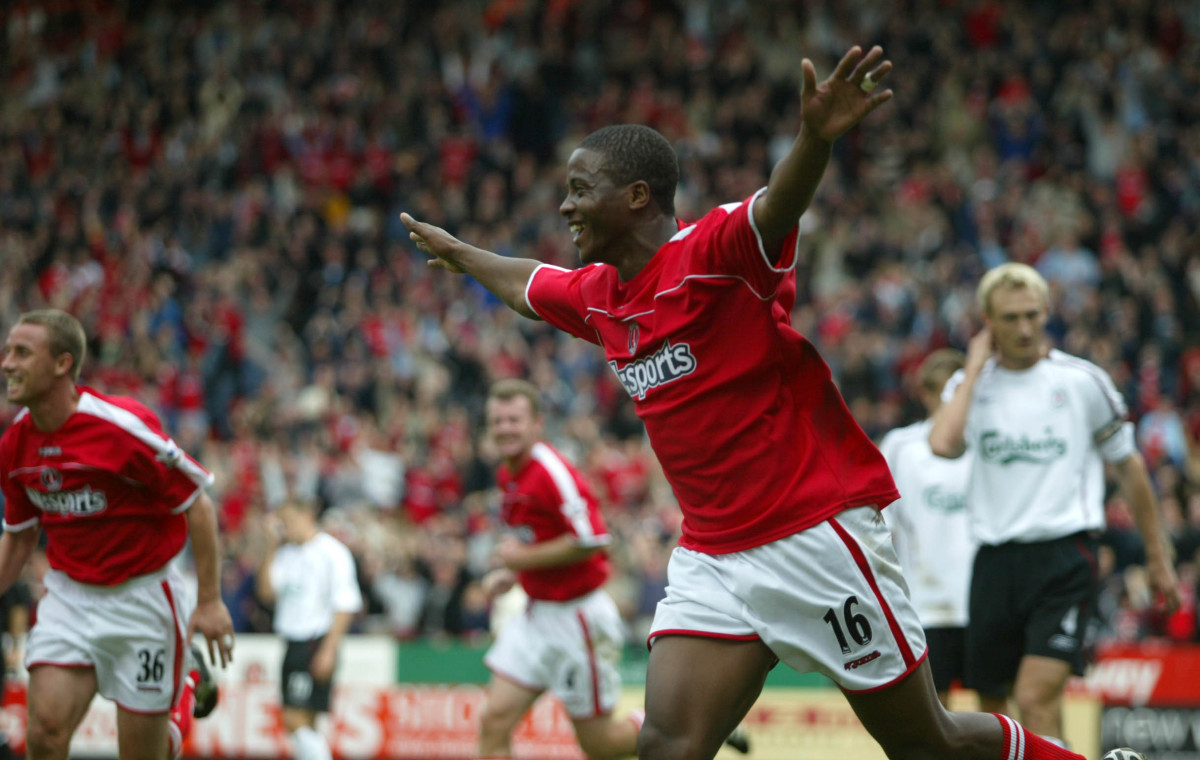 Lisbie said: "The hat-trick was one of those you don't see coming and I certainly didn't at the time.
"To be one of five or six people to have scored at hat-trick against Liverpool at that time, especially for a club like Charlton, it was good for me and good for the club. It is something I will never forget because I am a Charlton boy through and through."
Fortune admitted that his dramatic goal against Palace filled him more with relief than joy.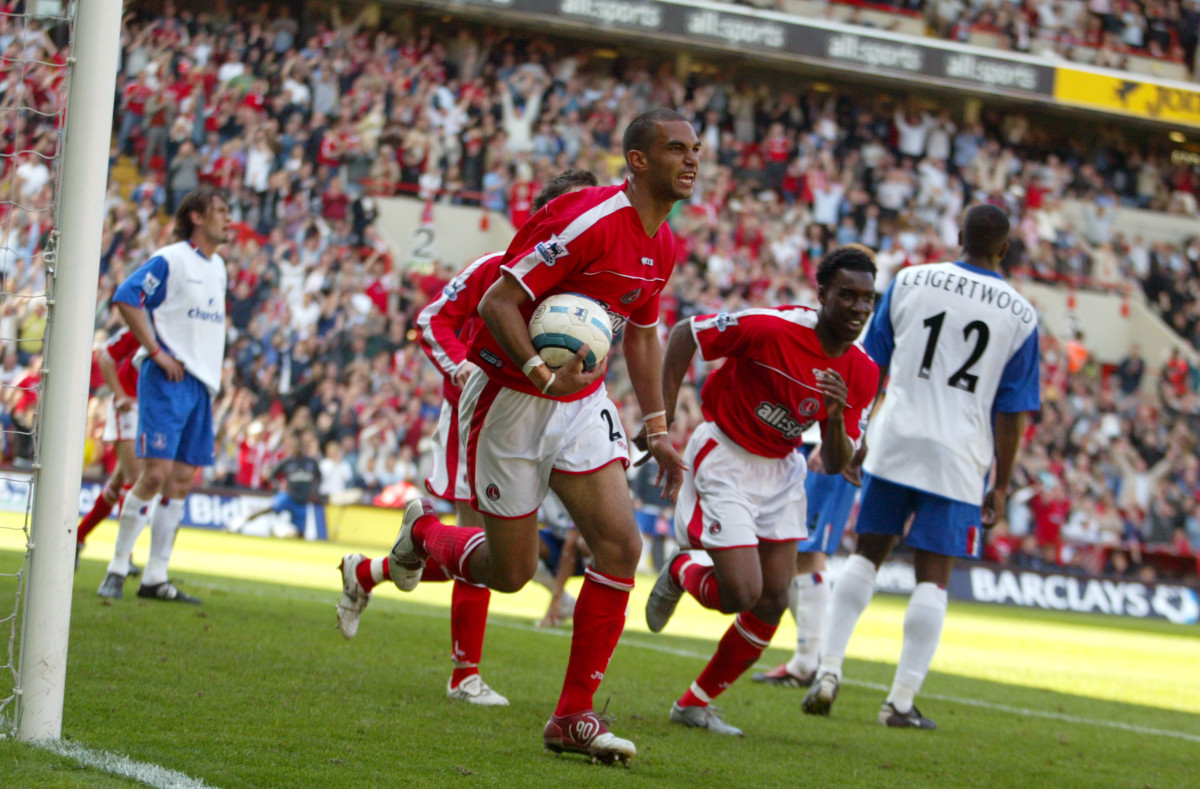 He said: "That goal was about me trying to get out of trouble because I had given away the penalty and I was so nervous about the fans hammering me on the way home!
"It was the last minute and I got my long neck on a ball that came in and obviously the place erupted. The rest is of course history."
Tickets for Saturday's match against Portsmouth, which will see the club celebrate the 25th anniversary of its return to The Valley, remain on sale with adult prices beginning at £20.
Seats are on restricted sale meaning that supporters need to be on the club's ticketing database and have a purchase history in order to buy. To purchase online, log in to your account, refresh the page and the match will then appear. Please click here to buy online