Pupils from Woodhill & St Joseph's Primary Schools visited The Valley on Tuesday afternoon to take part in an Equality and Diversity workshop.
The youngsters – who were accompanied by first-team duo Ben Amos and Jay Dasilva - were given a tour of SE7 and also had the opportunity to quiz the two Addicks stars on their careers so far.
Following the workshop, Chelsea loanee Dasilva spoke of how impressed he was with the event.
He said: "It was a very good day. It is important for the younger kids to be educated on equality and diversity at such a young age - it's a big thing for them - and especially here in London. It's a very diverse place and it's important to embrace that."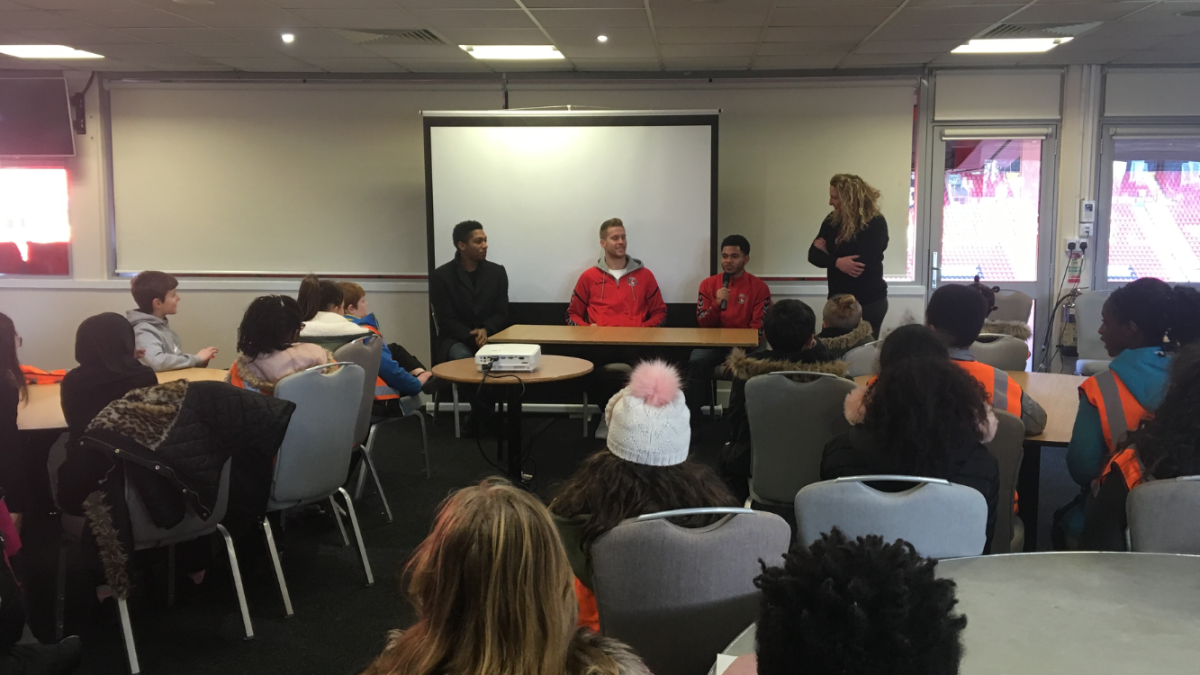 The afternoon was the first of three sessions that will be hosted at The Valley before the club's annual Red, White & Black Day in March.
Charlton Athletic Community Trust's Head of Equality, Diversity & Inclusion, Dr Michael Seeraj said: "What's important is that we get these students of many different ethnic backgrounds together to learn about the importance of living in a multicultural society.
"These sessions promote a positive sense of belonging and getting along in a mixed community, which is fantastic."
Show Racism the Red Card Educator, and former Wimbledon player, Lionel Morgan said: "Football can lead the way where other industries can't. This is mainly because of the profile and Charlton are one of the better clubs when it comes to the representation of first-team players and working with the community. 
"South-east London is such a diverse area and we need to continue to do more. This was a great event, I was here last year and year on year it becomes bigger and better."
Charlton's Player Liaison Officer Tracey Leaburn also spoke of her pride at the event. 
She said: "The children were so engaged with all the activities and got fully involved. They loved learning so many different things from the seminars about equality and diversity."
"The only way we can make a change to society is by educating our children. That's what we are doing here and we are very much looking forward to them all working together for our game in March."
Article by Charlie Palethorpe