Monday evening's hugely-successful Charlton Quiz Night has raised a fantastic £3,181 for Prostate Cancer UK. 
More than 200 Addicks attended the event at the Marriott Hotel in Bexleyheath, with 'Colin Holland's Red Army' coming out as overall winners. 
The team kindly donated their £200 prize money to Prostate Cancer UK and afterwards Charlton's Player Liaison Officer Tracey Leaburn - who will be one of 18 members of club and Community Trust staff to cycle to Amsterdam in June - was over the moon with how popular the night proved to be.
She said: "I'm speechless. Seeing how many people have come out to support this event is unbelievable. It's gone fantastically and I am so proud of everyone from Team Addicks who has been involved tonight. 
"As a team, we need to raise £18,000 in sponsorship and all of the money raised tonight will go towards that. The Marriott have given us this room for free and we are so, so grateful to them. It's been an amazing evening."
Manager Karl Robinson and his staff entered a team with 'The Has Beens' finishing in mid-table.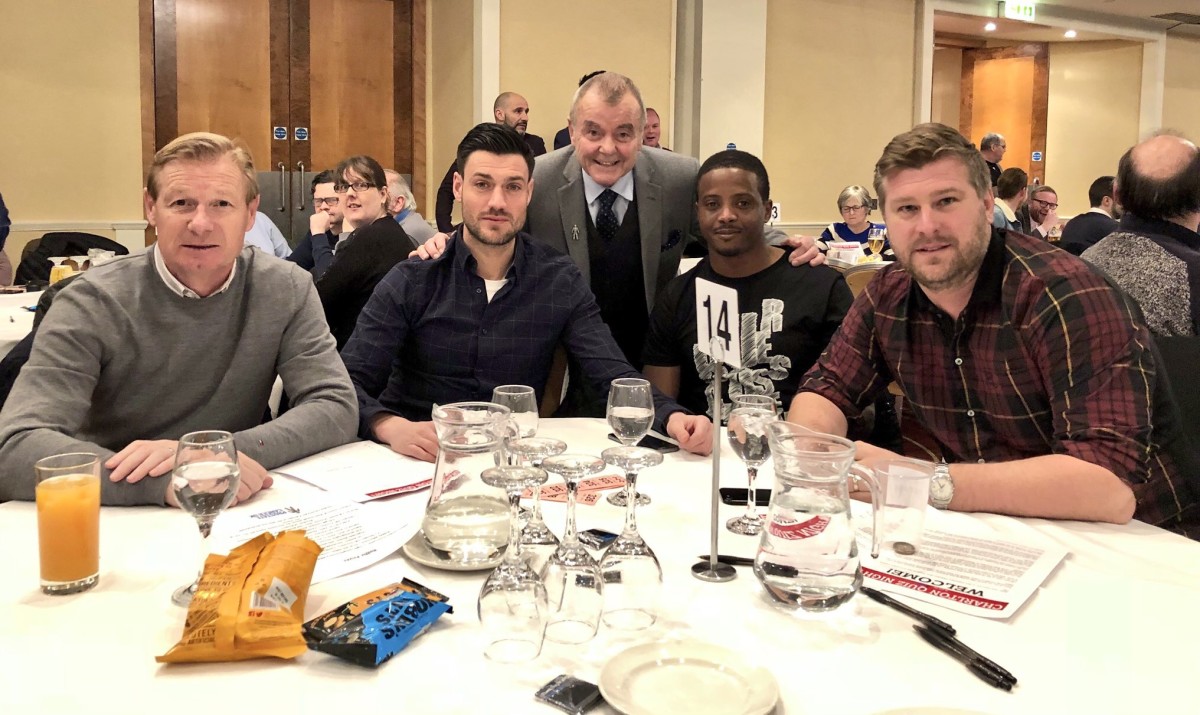 Robinson said: "The local community has always been at the heart of Charlton, and the EFL have worked so hard over the years with Prostate Cancer UK to raise awareness for a fantastic cause. 
"When you hear how many people are affected and how many people die from prostate cancer - and how something so simple and quick can test you to make sure you are okay - it reinforces how important it is to get the message across. Nights like these are so important for that."  
Before the quiz got underway, Jake Martens from Prostate Cancer UK explained to those in attendance why it is so important to raise awareness of the illness. 
Martens said: "We work in football because we share a similar audience to football fans. One in eight men are affected by prostate cancer, one in four black men are, and unfortunately the statistics tell us that every 45 minutes - every half of a football match - one man passes away from the illness. 
"For the first time this year, our Football to Amsterdam ride has sold out and over 400 riders will be taking part. Charlton will be one of the leading clubs and we'd like to thank the club and its Community Trust for the support they have shown so far."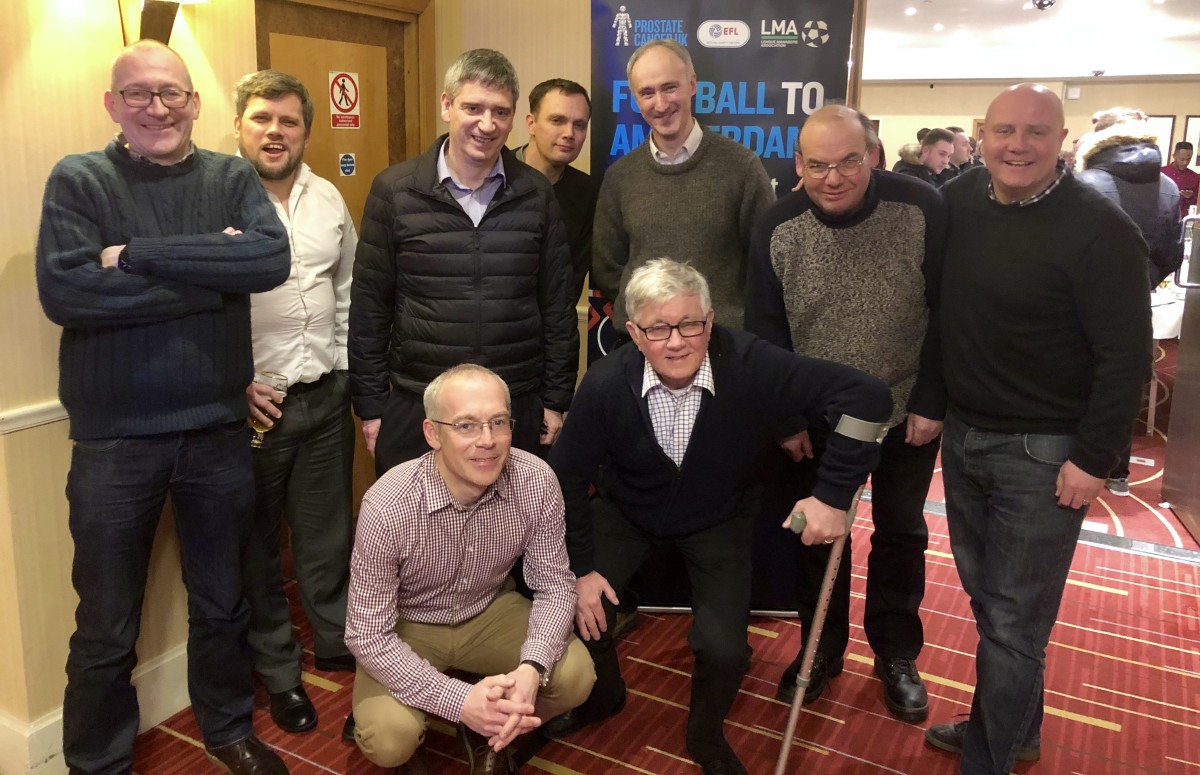 Stuart and Danny Court, members of winning team Colin Holland's Red Army, were very pleased to have been victorious and also to have helped Prostate Cancer UK.
He said: "Our friend Colin passed away in 2013 through cancer. It wasn't prostate cancer but it was cancer nonetheless. We always think about him at every home game, and the night was a very appropriate one for us as a group. To win it in his name was great. The £200 has gone to Prostate Cancer UK, a very worthy cause, and our team are all very happy."
Danny added: "Colin was a home and away fan, a Valley Party candidate, editor of the Valiants Viewpoint and was really a big part of our lives and a big part of Charlton."
The club would once again like to thank every single supporter who helped to make the quiz such a fantastic event and would also like to extend its thanks to the Marriott Hotel for providing the room and equipment free of charge.