Jason Pearce and Kim Dixson have been recognised as Charlton Athletic's Professional Footballers' Association (PFA) Community Champions for the 2017/18 season for their contributions in the community.
Pearce has willingly given up lots of his time to support a large number of community programmes, including holiday courses and Charlton Athletic Community Trust's (CACT's) disability programme. He is the Ambassador for the L&Q One Goal holiday activity programme CACT delivers, which he has visited a number of times, and he is also a highly respected mentor to three U18 players.
Additionally, Pearce has invited Charlton Upbeat William Ely to mentoring sessions so the pair can learn from each other. The Upbeats, the Down's syndrome football team, are six-time DS Active national champions.
Jason said: "It's great to have the opportunity to get out and support the projects and see what a difference they make in the community.
"Until I started getting out on visits, I didn't realise the variety of projects we do. They're all fantastic and it's a privilege for me to be able to support these and give something back."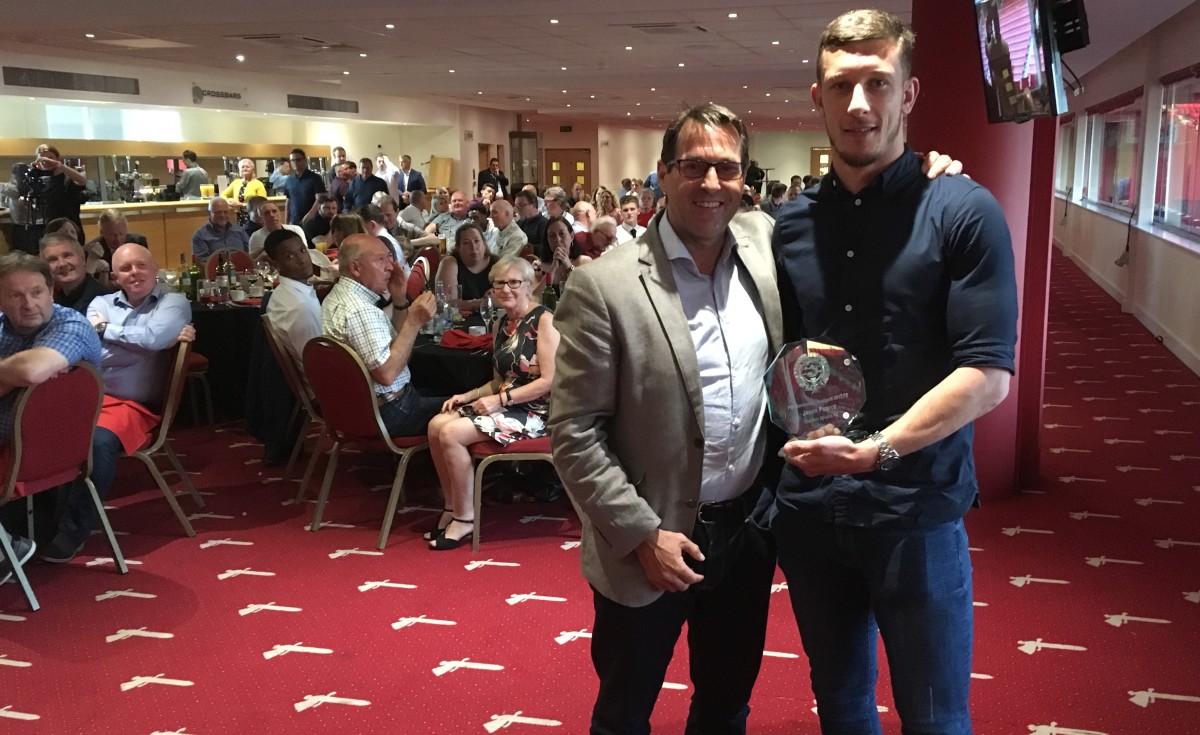 Tracey Leaburn, Charlton Athletic's Player Liaison Officer, said: "Jason thoroughly deserves the PFA Community Champion award as he always gives 100 pre cent and goes that extra mile. He is always willing to give his time, whether it's on a Sunday, or a cold wintery night – nothing is ever too much trouble."
Kim Dixson is captain of Charlton Athletic Women's FC and works full-time at CACT. She always finds time to support a wide range of community programmes and events. This season's have included holiday courses, Red, White & Black Day and equality and diversity seminars, reaching 330 young people across 11 primary schools.
Dixon said: "As the captain of the women's team, I know the importance of the community work we do. I work full-time for CACT as the London Social Inclusion Coordinator, and in my role as captain I have visited a number of other programmes to encourage young people, especially girls, to participate in football.
"It's a privilege to be a female role model and to be able to give back to the community and inspire young people."
Carl Krauhaus, CACT's Head of Early Help and Prevention, said: "Jason's a great ambassador for the club and engages with participants across a wide range of programmes. Bringing all our disability teams together for the hummel kit launch in November was a great event and with Jason meeting the players and families, it was even better.
"Kim is a key part of our Early Help and Prevention team, and as captain of the women's team, she is a great role model who plays an important part in raising aspirations, encouraging young women to play football and also promoting healthy lifestyles.
"She has supported a wide range of events once again this year and we're very lucky to have her."