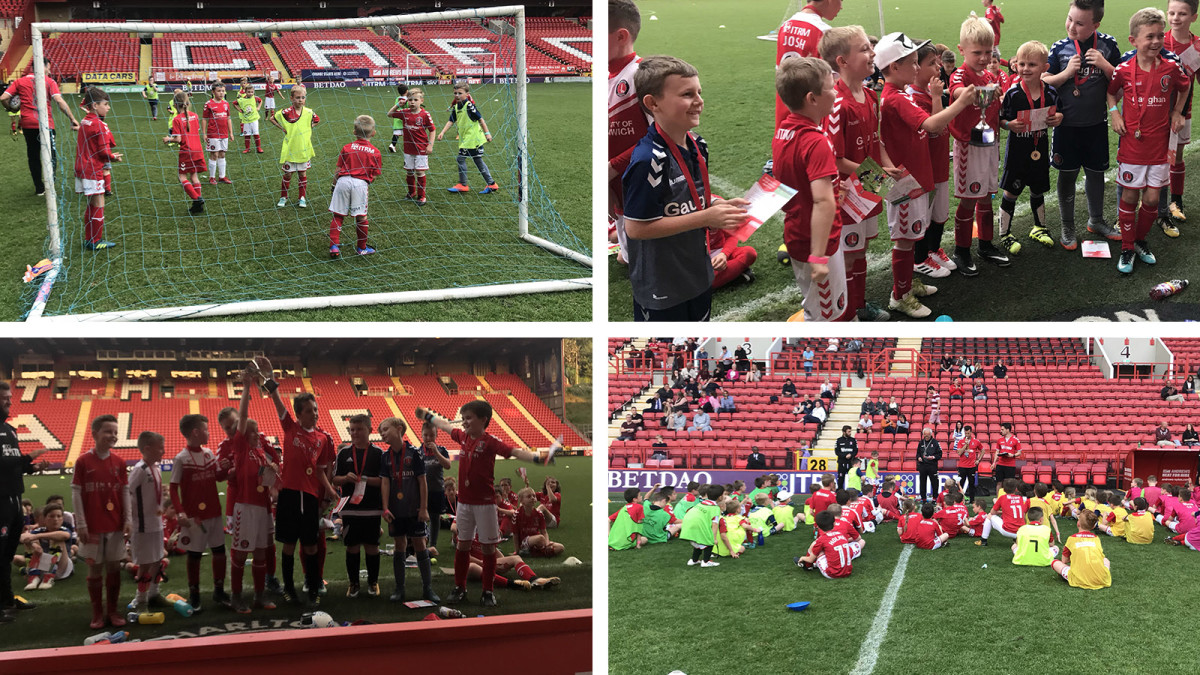 On Tuesday afternoon, 10 local primary schools were invited to The Valley for the club's now annual Schools Partnership competition. 
Every participating school is part of the ever-growing partnership and each team were donning an eye-catching kit that had been donated to them by the club and its kit partner Hummel.
De Lucy Primary School, located in Abbey Wood, ran out winners after beating St Patrick's Primary School in a penalty shootout in the final.
They became the third champions of the tournament, joining 2017's joint-winners Cardwell Primary and Horn Park Primary, and teacher Alan Lado-Devesa was grateful to Charlton for giving their pupils the opportunity to play on the Valley pitch.
"The players could not wait to attend the tournament and they felt so lucky to have played on the pitch," he said. "Our team was made up entirely of Year 5 children and it was a once in a life time opportunity for them.
"We won two and drew two of our four group matches, finishing runners-up, and then won 2-1 in the semi-final before drawing 0-0 in the final and winning on penalties. It was a great experience for us all and I'd like to thank Charlton for making it all possible."