The Charlton club shop will be selling pink beanies ahead of the next three home fixtures as part of Lyle Taylor's Pink October campaign in support of Cancer Research UK..
Beanies are on sale for £5 and also come free with any purchases over £30 online and in store, with £1 from each sale donated to the cause.
Collection buckets will also be present in the store as the club get behind Lyle's campaign. The in-form striker has dyed his hair pink in support of the charity and will be wearing pink boots throughout Breast Cancer Awareness month in October.
Having had four members of his family suffer from the disease in recent years, Cancer Research UK is a charity close to Lyle's heart.
Staff at the club shop expressed their desire to get involved with many of their lives affected by the disease.
A long term member of staff was previously diagnosed with breast cancer and multiple members of staff have had their lives affected by the illness, with family members suffering.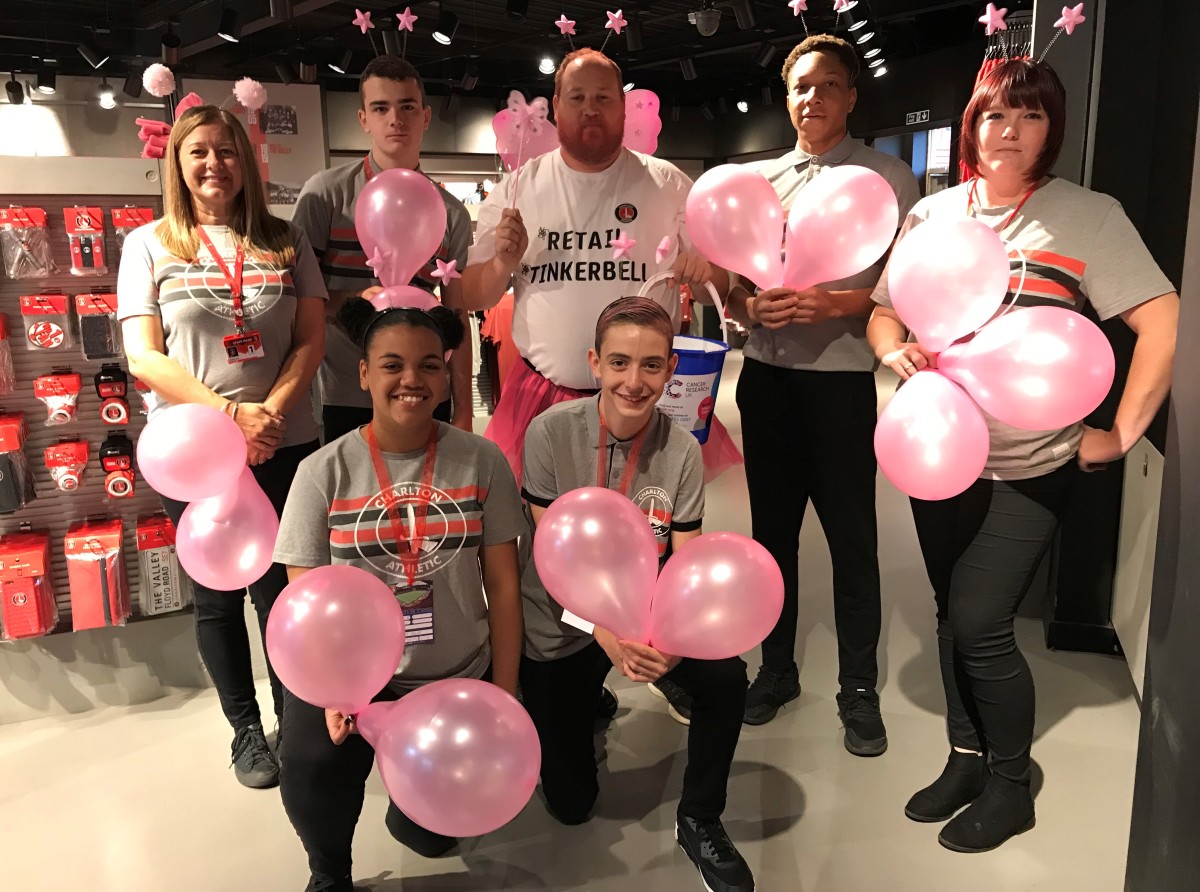 Ahead of the games 50 pink balloons will be on display in the store and members of staff will be dyeing their hair in a similar fashion to club top-scorer Taylor.
The fixtures fall on Saturday October 6th vs Coventry City, Saturday October 20th vs Barnsley and Tuesday October 23rd against Oxford United as the shop hope to raise as much money as possible for this great cause.
Taylor said: "It is great to see everyone at the club doing their bit to get behind the cause. The players, staff, fans and all the Charlton family have been so supportive and I hope we can continue to raise money and awareness for such an important cause."
The club store is located at the main entrance of The Valley, Floyd Road. 
You can donate to Lyle's campaign by clicking here.
Tickets for today's game are on sale and can be purchased online by clicking here.
Article by Nick Emms