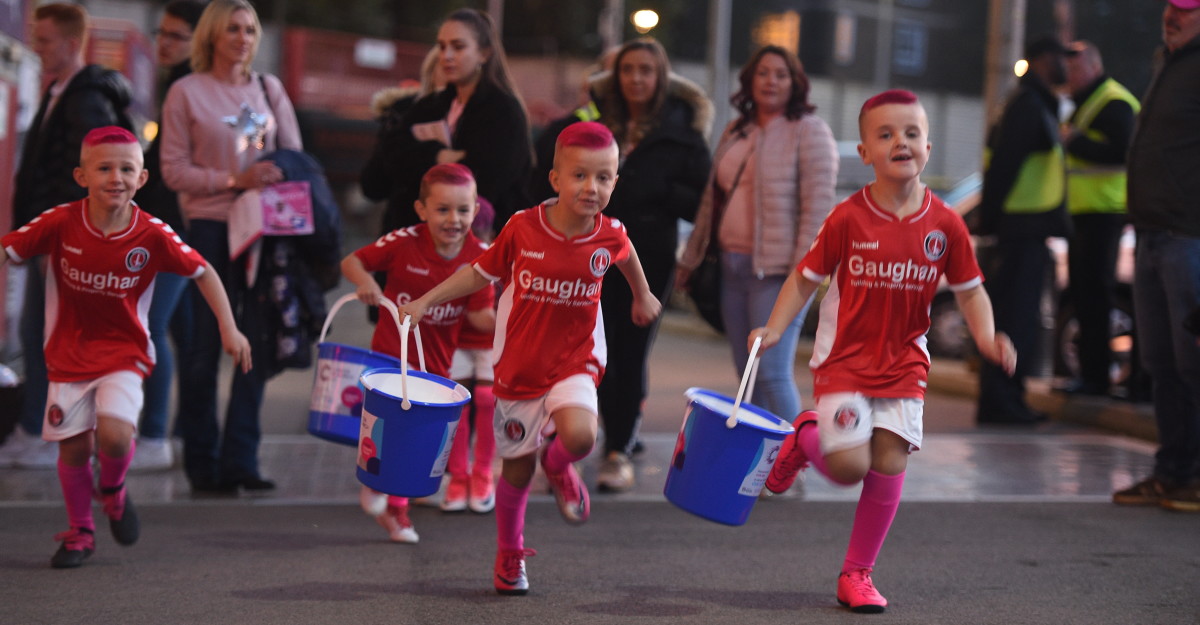 Harry first got involved in the fundraising after asking his mum why the Addicks striker had pink hair. After hearing the reasoning he wanted to help and he spoke to his teammates about supporting the campaign.
To thank the team Lyle went to watch them in Dartford yesterday and gave them a pink kit donated by club kit supplier hummel.
The boys also had gifts for Lyle, giving him a signed Kent Football United shirt, a mug with a picture of the team and some specially made Lyle Taylor cup cakes. 
Lyle joined in the team talk and the warm-up as the team won their games 7-2 and 11-0 in their new pink kit.
Lyle said: "I'd like to thank the boys and parents at Kent Football United. The fundraising they have done and the effort they have put in has inspired me. They are such a special group and I had great fun coming down to watch them play. They have been such a pleasure to get to know and I was touched by the gifts they gave me."
Harry's mum Carole thanked Lyle for coming to watch the team and said the boys love their new kit. She added: "Thank you to Lyle and the club for everything you have done for the boys. I just want to say thank you to Lyle for inspiring the boys to do this. They have made memories for life and it is something they will never forget. The boys are sad to see their pink hair go, it's definitely going to become an annual October event, he is an amazing role model."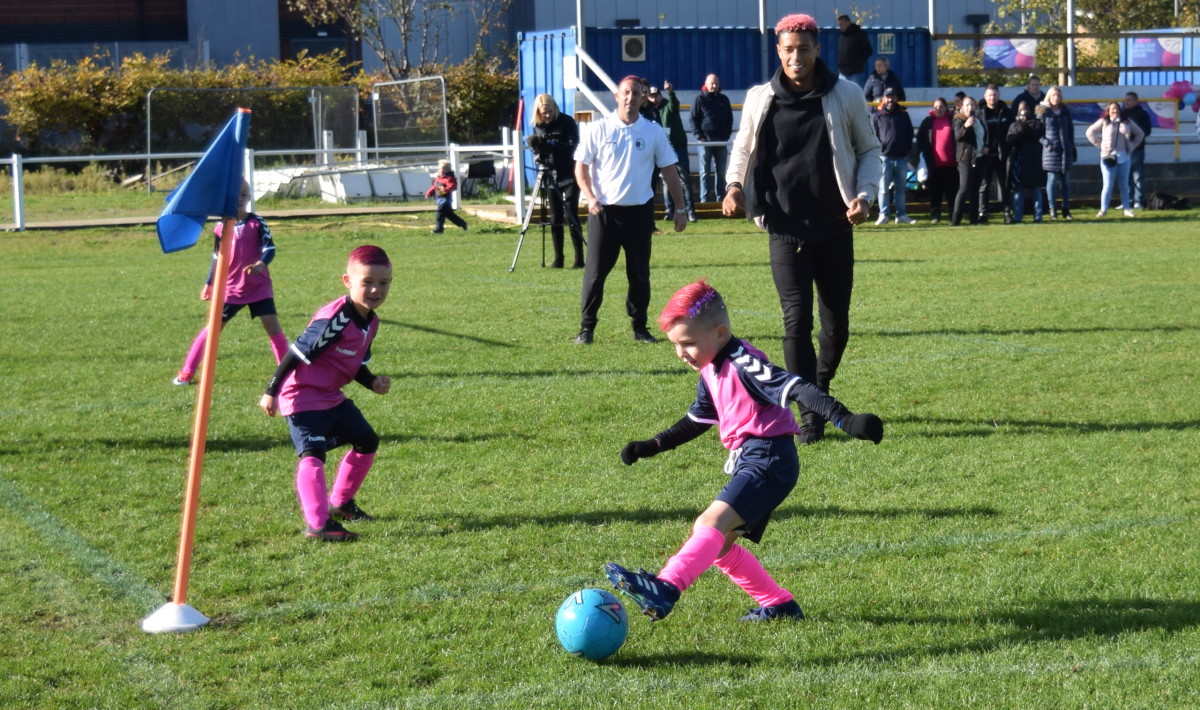 It is not too late to sponsor Lyle. You can donate via his fundraising page or text to donate by sending "CAFC90" and then your donation to 70070.
More