The Addicks will have a very special mascot for their home game against Burton Albion next month.
Eight-year-old Sydney started coming to Charlton games this season through the Community 500 scheme, which sees Charlton Athletic Community Trust distribute 500 tickets for each Charlton game to service users.
Sydney's grandmother Carole, was offered a promo code for Charlton's home game against AFC Wimbledon in the EFL Trophy.
She used it go to take Sydney to her first home game and the pair have since been to the Gillingham game, where Sydney was able to meet her then favourite player Karlan Grant in the club shop.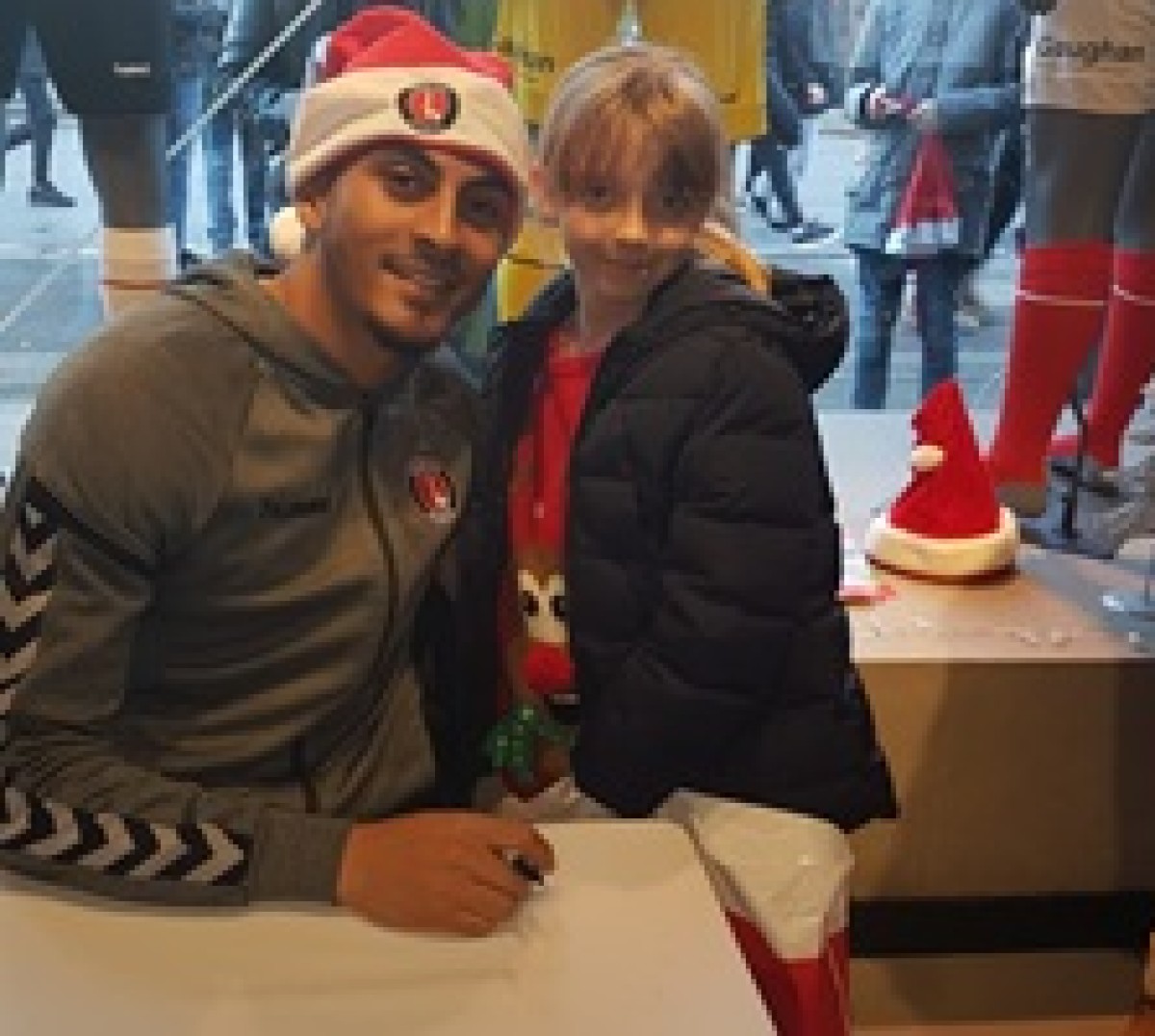 At that same game Sydney got the opportunity to become a flag bearer before the game, which helped make her Christmas.
Carole, who had seven weeks smoking cessation support with the Community Trust through the Kick The Habit scheme and stopped smoking, said "It's given me and Sydney a chance to rebuild our relationship again after the days when I spent most of my time bed bound. Seeing CACT and Charlie my Live Well Advisor, has not only helped me physically, but now with these tickets they have helped me to spend some quality time with my granddaughter. We absolutely love going to the games, and looking to get season tickets next year to support the boys."