Charlton Women succumbed to a 2-1 defeat against a strong Manchester United team at The Oakwood on Sunday, conceding twice in six second-half minutes before Kit Graham pulled a goal back in terrific fashion late on.
Manager Riteesh Mishra proudly watched on, as his side competed shoulder to shoulder with the fully professional United team, but couldn't hide his disappointment at the final result.
"Firstly, the performance defensively was everything we asked for," he said. "We asked them [the players] to work hard, set them in a specific shape and the players stuck to the game plan probably the best they've done all season.
"We kept a team of international-level players out for most of the period and they scored two set pieces. Bar two set pieces, we kind of kept them out. We saw towards the end that we had a bit more impetus, scored a brilliant goal, great technique for the finish, and had one or two other moments. It's tough to take when you lose, but I couldn't have asked for more from the players."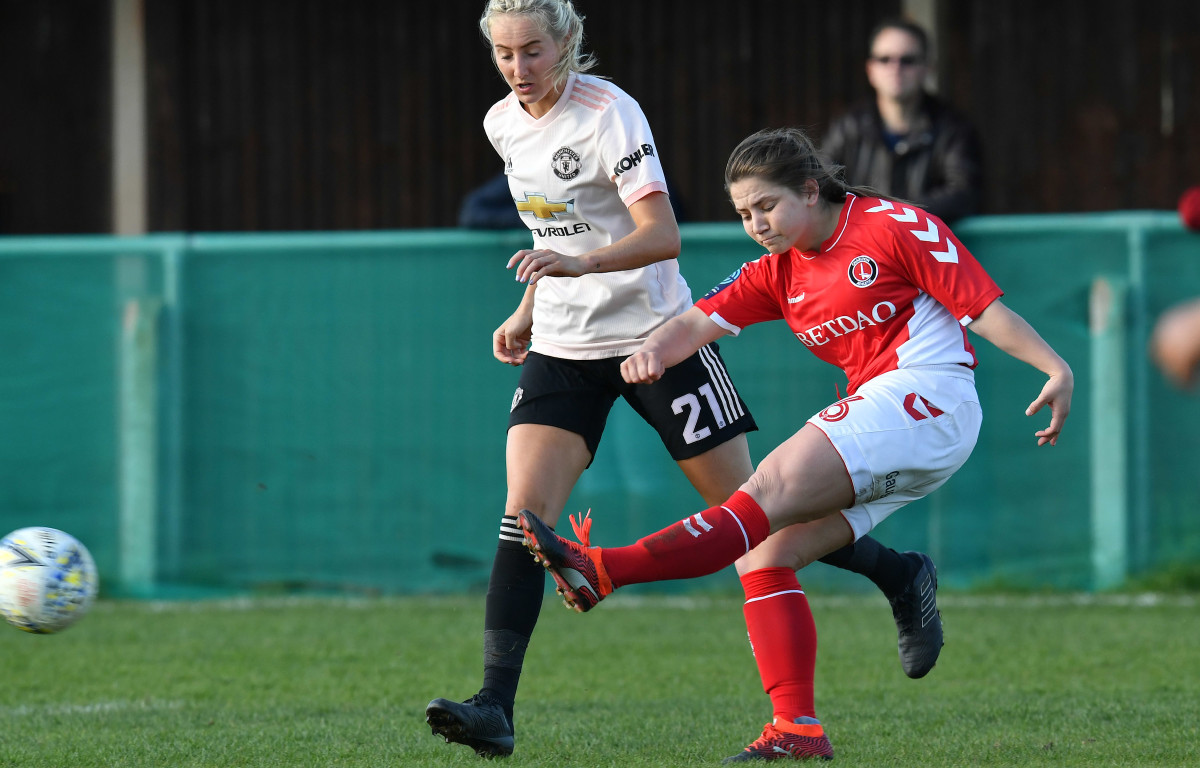 The match's decisive moment came in the 57th minute when Charlotte Gurr was adjudged to have handled a close-range effort in the box, giving United's Katie Zelem an opportunity to open the scoring from the penalty spot.
The decision looked harsh, but Mishra refused to use the penalty as an excuse for his side's defeat.
He said: "If it's two or three yards away from you, sometimes you can't move your arm out of the way. I don't know if it hit her hand or not, I haven't seen it back, but it's questionable; ifs and buts. They gave it and we conceded from it, unfortunately, and then to concede so soon after took a bit of sting out of our play.
"We made changes in the second half, the tide changed a little bit, we were a bit more open, they hit us on the counter a few times but we scored a brilliant goal. If Liz Ejupi's chance just before that goes in, it could have been a different game as well."
Mishra's side came out in an unfamiliar defensive shape, relying on resolute defending and high pressure, with the new tactics helping the Addicks keep the score level until the 57th minute.
He said: "As a manager and as players, we've got decisions to make when we go into games like this. You can try to stick to how you play week in, week out or you can understand and respect who you're playing against and see if that plays to your strengths or not.
"The best way for us to try and win this game was to stay in it and make sure physically towards the end we could go and press and attacks. We can't match a team who trains five times a week, who are full-time. Every one of them are probably athletically better than most of ours, so you can't go toe-to-toe from the start of the game. We had to set up differently, we stayed in the game for the most part, the game plan worked to an extent and we were always in it."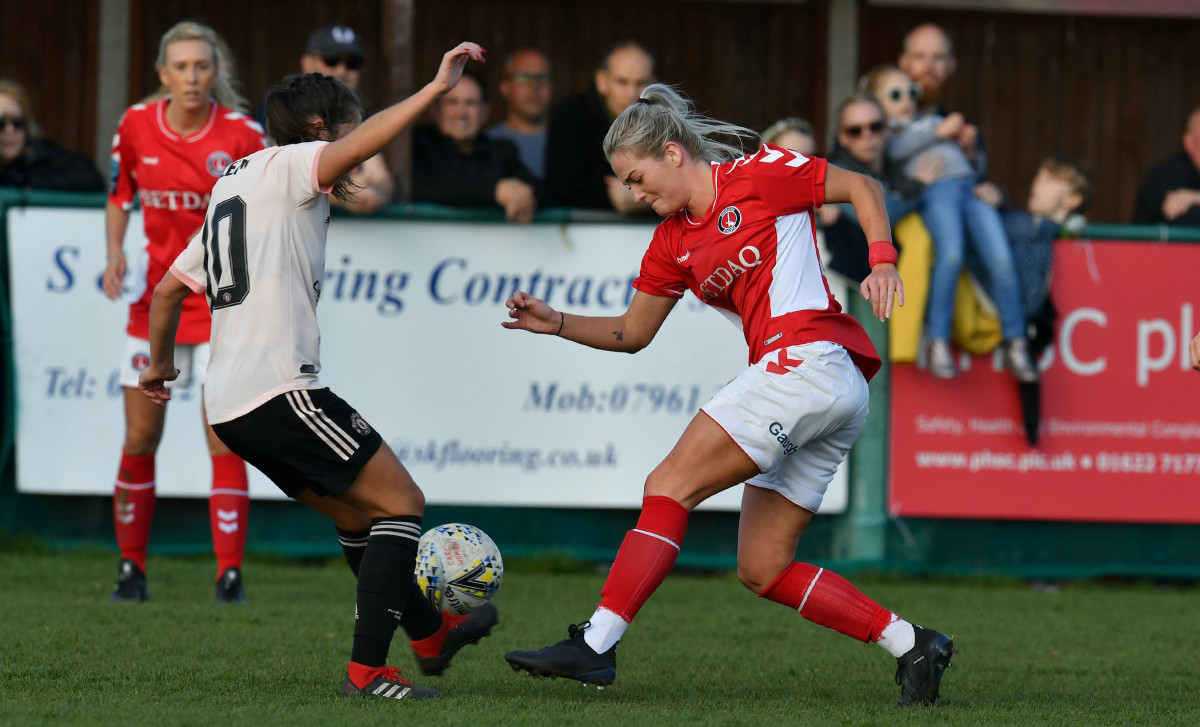 Charlton's excellent season in the FA Women's Championship has come from immense quality in the squad, along with the collective commitment to an attitude conducive to success.
Mishra said: "Our forward players can create chances against anyone in this league and we say that to them. We've got a lot of players behind who can deliver with good quality. In games like today [Sunday], it's about your work ethic, your discipline, being able to work hard for yourself and your teammates, especially in the way we set up. The players who started the game did very well and that was their main job, to work hard. We made a few changes, which probably surprised Manchester United as well as some of our fans."
A fantastic campaign has seen Charlton maintain their place in the promotion race, but defeat to United leaves the Addicks seven points behind second-place Tottenham with four matches remaining. However, for a team that has defied the odds all season, Mishra has not given up hope of one final push for glory.
He said: "When you look back [at the season], I probably should be happy but I still feel disappointed. I think we've given up an opportunity where we could have gone on and finished in the top two. There's a little bit to go there because Spurs have a really tough run-in and I don't know exactly where it leaves us now. If we can win every game, who knows what can happen?
"We need to win games - we've got four more left - and we need maximum points. Spurs have got Manchester United to play, they've got us to play, and they've got Durham to play. They're going to slip up and they're not going to want to come here and play us, so by the time we get to Spurs we need to have a few more points under our belt and who knows what can happen."