A sunny Sparrows Lane played host to a seven-goal thriller as Jake Forster-Caskey scored a stunning late winner on his first 90 minutes back from injury in a 4-3 win behind closed doors over AFC Wimbledon.
It was good news, too, for Lewis Page, who also completed 90 minutes for the first time since recovering from his long-term injury, while first team players Albie Morgan, Josh Parker and Mark Marshall also gained vital run outs.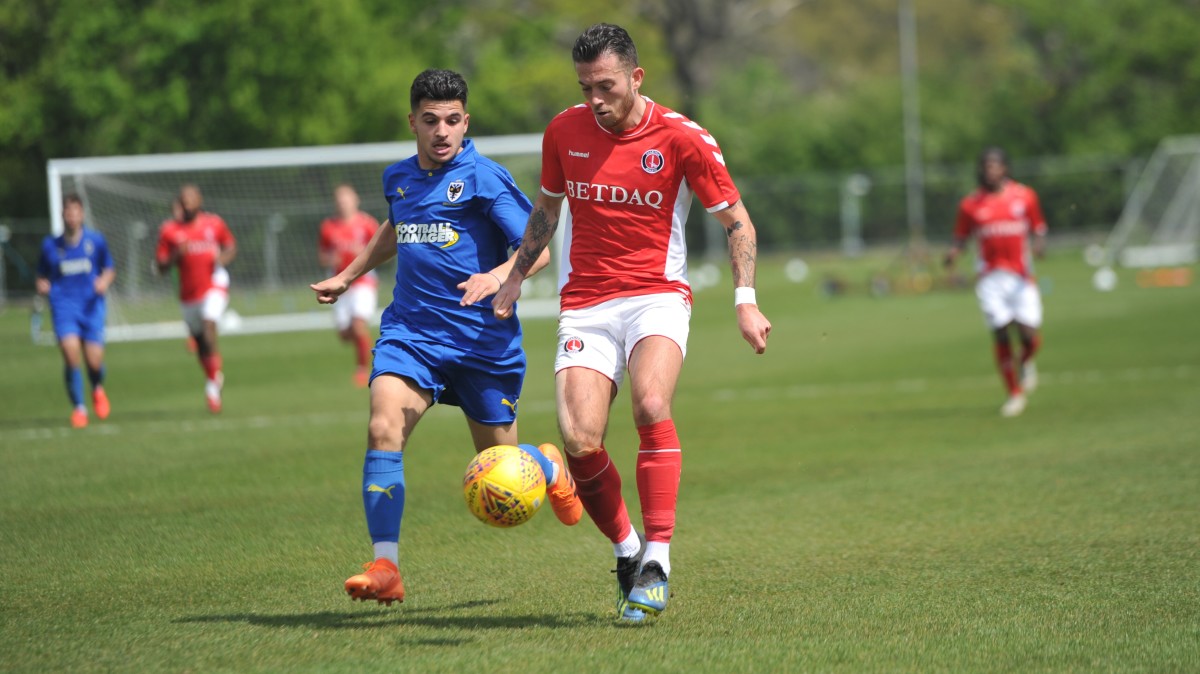 Wimbledon opened the scoring in the 20th minute through their number. A smart bit of play from their wide man saw him pick out the striker, whose late run into the box allowed him to head past Nathan Harness.
The visitors doubled their lead as the Dons striker grabbed his second, running through on goal before finding the back of the net, his left footed strike nestling into the bottom right-hand corner.
A deflected strike from Keneth Yao pulled one back for the U23s early in the second half, his right footed shot helped on into the top corner.
Parker then had the ball in the back of the net five minutes later but his effort was ruled out for offside.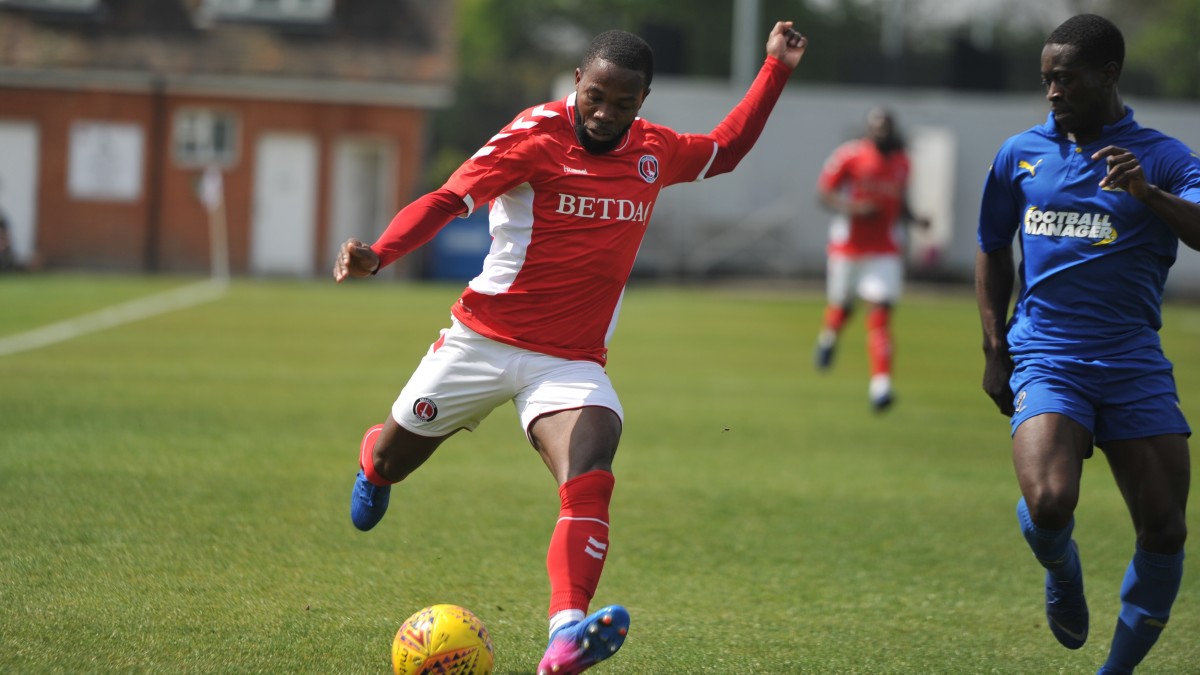 The Dons' restored their two goal lead soon, however, as their number seven played a great one-two before finishing from a tight angle.
Substitute Brendan Sapong-Wiredu went for the spectacular fifteen minutes from time following a corner, his scissor-kick effort found Josh Umerah at the far post who converted easily for 3-2.
The Addick's levelled with 10 minutes to go as Marshall picked out Yao once more, with the captain's header from the edge of the box wrong-footing the Wimbledon goalkeeper.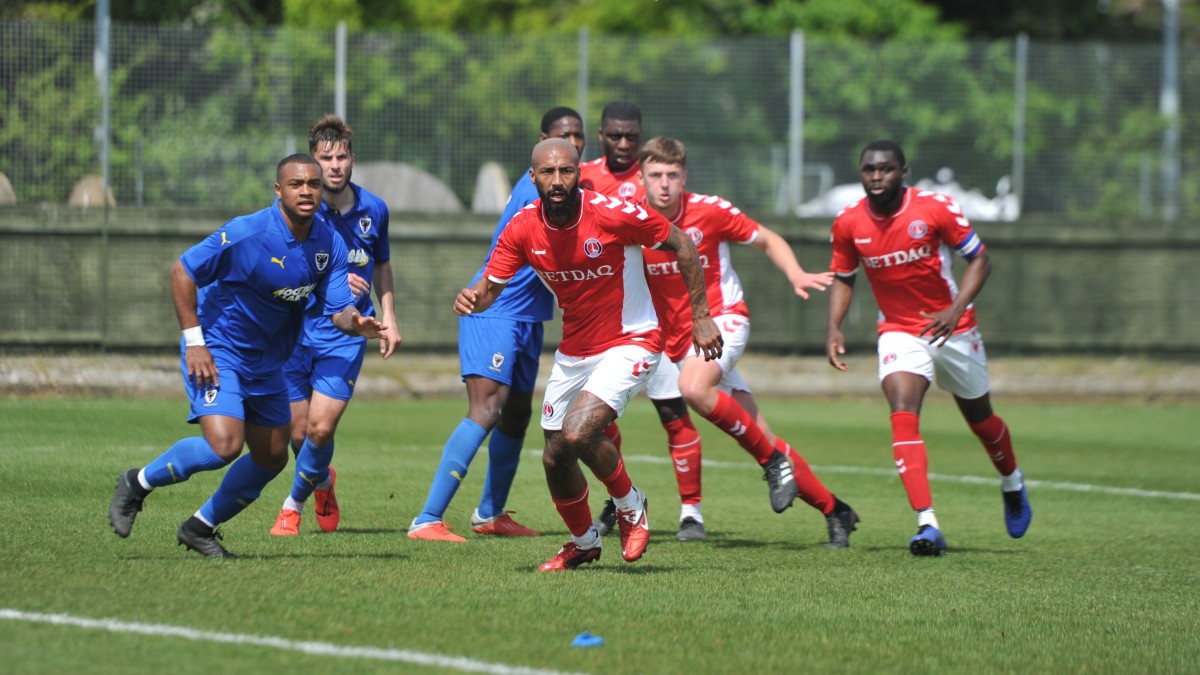 The stage was then set for Forster-Caskey to provide a moment of magic as Charlton fans know the midfielder can. With minutes left of the game, the 25-year old stepped up for a free-kick 30 yards from goal and his left footed strike left the goalkeeper with no chance as it found its way into the top corner.
The late goal secured the win for the Addicks in this friendly match, but most importantly the Page and Forster-Caskey got 90 minutes under their belt.
With the play-offs looming, an onlooking Lee Bowyer will have been pleased with, not only the performance, but also the fitness level of his two long-term absentees who appear to be returning at just the right time.
Charlton: Harness, Yao, Keefe, Stevenson, Page, Marshall, Morgan (Quitirna 60), Forster-Caskey, Odoh (Sarpong-Wiredu 60), Doughty (Umerah 46), Parker.
Sub (not used): Maynard-Brewer.
(Report: Nick Emms)
(Photos: Tom West)