It promises to be a busy Saturday tomorrow for Lee Bowyer and his team, with the Addicks still able to finish third, fourth or fifth in Sky Bet League One.
With the play-offs just around the corner, below is the initial information for those looking to purchase tickets. Please keep your eyes on www.cafc.co.uk after Saturday's game for more information.
When are Charlton playing in the play-offs?
We won't find out the dates and times for our play-off games until after Saturday's Sky Bet League One games have finished.
We do know we'll have a game on either Saturday, May 11th (7.30pm) or Sunday, May 12th (12.15pm) and then on either Thursday, May 16th (7.45pm) or Friday, May 17th (7.45pm). Further information on potential dates can be found here. 
When will tickets for the semi-final away leg go on sale?
We don't know the opposition for that tie yet, so we won't have the tickets for the away leg at The Valley to be able to sell immediately. Therefore keep an eye on www.cafc.co.uk on Sunday, May 5th for more information on when tickets go on sale for the away leg and any restrictions. Loyalty points for 2019/20 season tickets will not count for the play-off semi-finals restrictions.
So when will tickets go on sale for the home leg of the semi-final?
Whatever the date, tickets for our home leg will go on sale on the following times:
- Sunday, May 5th at 10am: Season ticket holders and Valley Gold members who can purchase up to four tickets per person until tickets go on general sale. Season ticket seats will be held until 9pm on Tuesday, May 7th
- Monday, May 6th at 10am: General sale, at which point supporters can purchase up to six tickets per person
How can I purchase tickets for the home leg?
This year tickets for the home leg of Charlton's play-off semi-final will be sold using the club's new ticketing system. 
The easiest way to purchase will be by visiting our ticketing website by clicking here. A step-by-step guide to purchasing online will be published tomorrow giving you time to make sure you know the process.
After fan feedback, the club will have additional support this season to cope with the demand of those booking over the phone, to help cover this there will be an extra 50p administration fee on bookings by phone. The number to call, once tickets go on sale is 03432081496, please do not call the normal ticket office telephone number. Despite the additional support, given the expected demand supporters are advised that booking online will still be the quickest and easiest way.
Supporters can purchase in person at The Valley on the Thursday before the home leg. Please note, you won't be able to purchase in person at any other point.
How much will tickets for the home leg cost?
With large away crowds expected and with the club looking to get as much support as possible to get behind Lee Bowyer and the boys, the club will be offering tickets at our silver pricing range, meaning adult tickets start as just £18.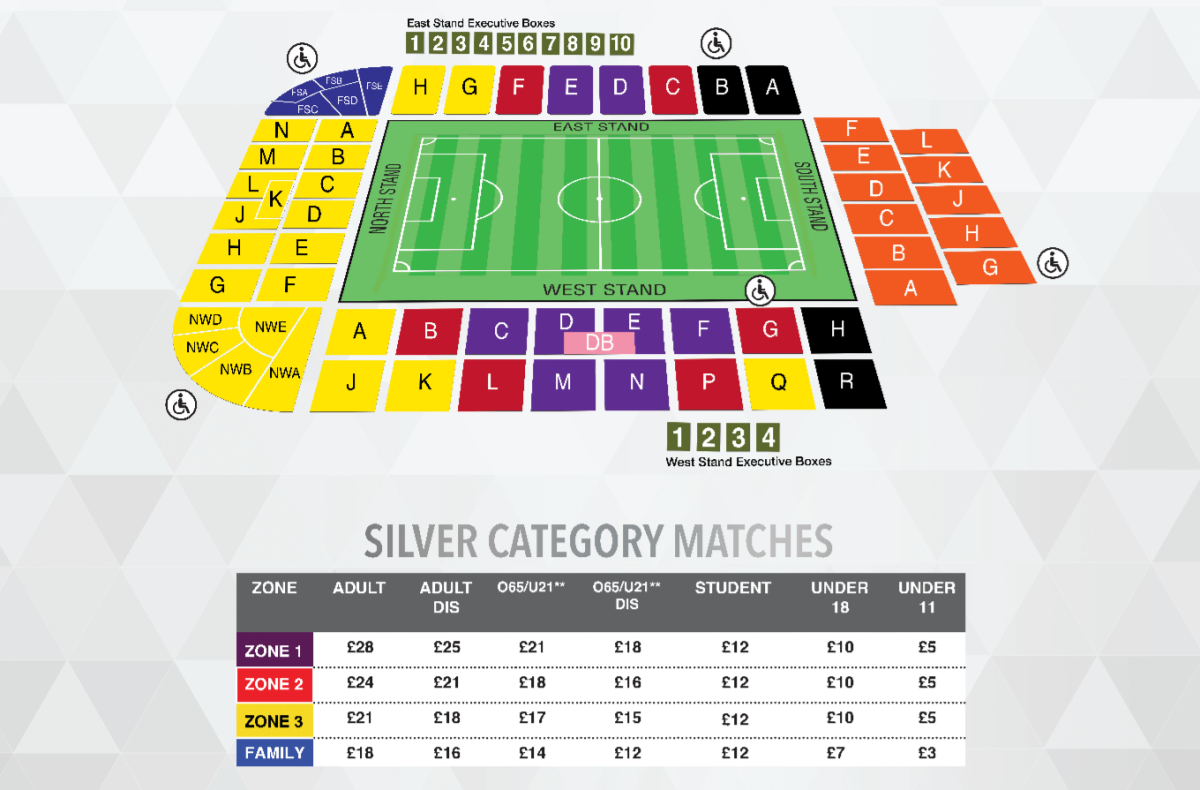 What do I need to do before purchasing?
With the game likely to be a popular one with travelling away fans, there is every possibility that tickets will go on restricted sale. In this scenario, only individuals who have registered online or over the phone with the club before the date of the restricted sale will be able to purchase tickets. Therefore make sure you know your FAN ID and anyone interested in purchasing tickets for the play-offs who is not yet registered on our system, should register immediately. This can be done by visiting our booking website, clicking register in the top left hand corner and following the process.
What else do I need to do?
More information will be available after tomorrow's game, in the meantime though to make sure you are play-off ready, read this article here.
Can I still purchase my 2019/20 season ticket before the early-bird discount deadline on midnight Monday?
Fans can purchase their 2019/20 season ticket online by clicking here. You can also do it in person at The Valley on Saturday, May 4th (details here) or on Monday, May 6th (10am-4pm) or by contacting the ticket office during opening hours on 03330 144444.