Charlton's Young Reds were given a fantastic experience this Tuesday when they were given the opportunity to play on the pitch at The Valley.
As part of the Young Reds scheme, which provides opportunities to young Charlton supporters, the kids were invited down to The Valley to take part in this years Young Reds Tournament. The children were split into groups of seven and played games against each-other beneath the iconic stands.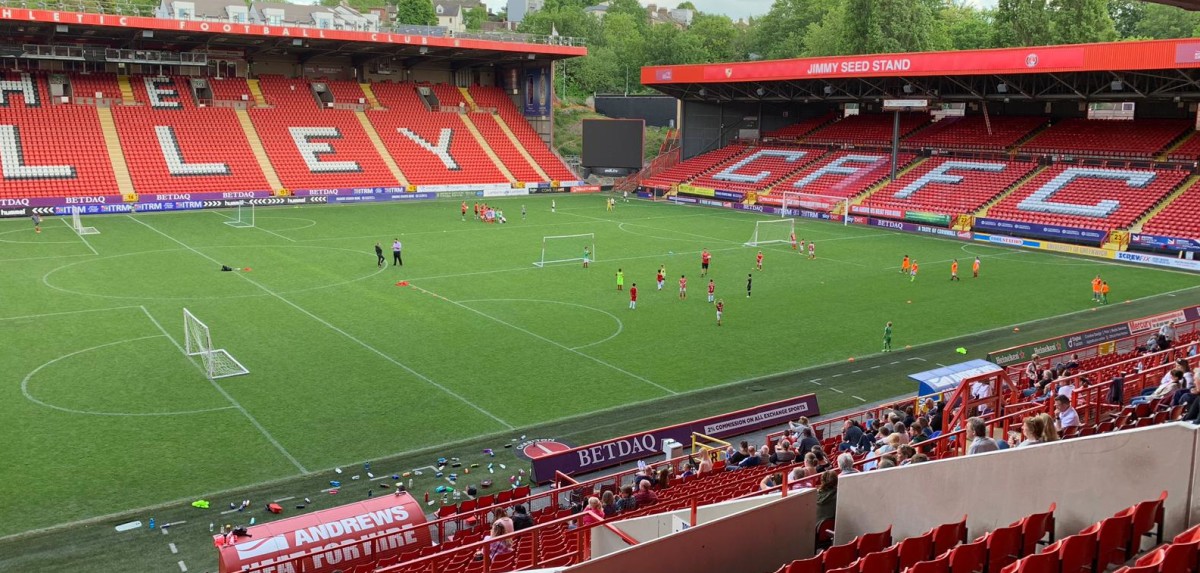 "We got all good feedback, everyone was just really glad they got the opportunity to play on the pitch with what's obviously happened recently, so they were trying to resemble the penalties from the other day!" Said Callum Sullivan, the clubs development officer.
The young reds were clearly excited not only to be playing on the pitch but also at thought of going to support Charlton at Wembley.
Supporters can sign up for Young Reds from next season and Callum Sullivan explained the two options which fans can choose from.
"The Young Reds membership plans for the 2019/2020 season consist of a free membership or a premium membership. The premium membership is purchasable for £20 for the season.
Season ticket holders will receive a free membership which will include a sign up pack, Christmas cards and invitations to the events.
The premium pack will give you invitations to the events and will pay for you at the events. It also comes with a birthday card, membership card, a membership pack and a gift. You'll also get more exclusive opportunities and discounts with the premium membership so it's worth buying!"
Supporters can find more about the Young Reds memberships by clicking here.