Charlton Athletic's Academy Head of Coaching, Adam Lawrence, has been reward with his UEFA Pro License after an 18-month process.
He joined 27 other coaches in celebrating their graduation from The FA Level 5 (UEFA Pro) in Coaching Football qualification at St. Georges Park.
Other graduates include coaching staff from Chelsea, Leicester City, Everton, Brighton & Hove Albion, Derby County and Rangers.
The qualified coaches now join a list of well-known managers such as Graham Potter, Sean Dyche, Chelsea's Emma Hayes, Scott Parker, Brendan Rodgers and England boss Gareth Southgate.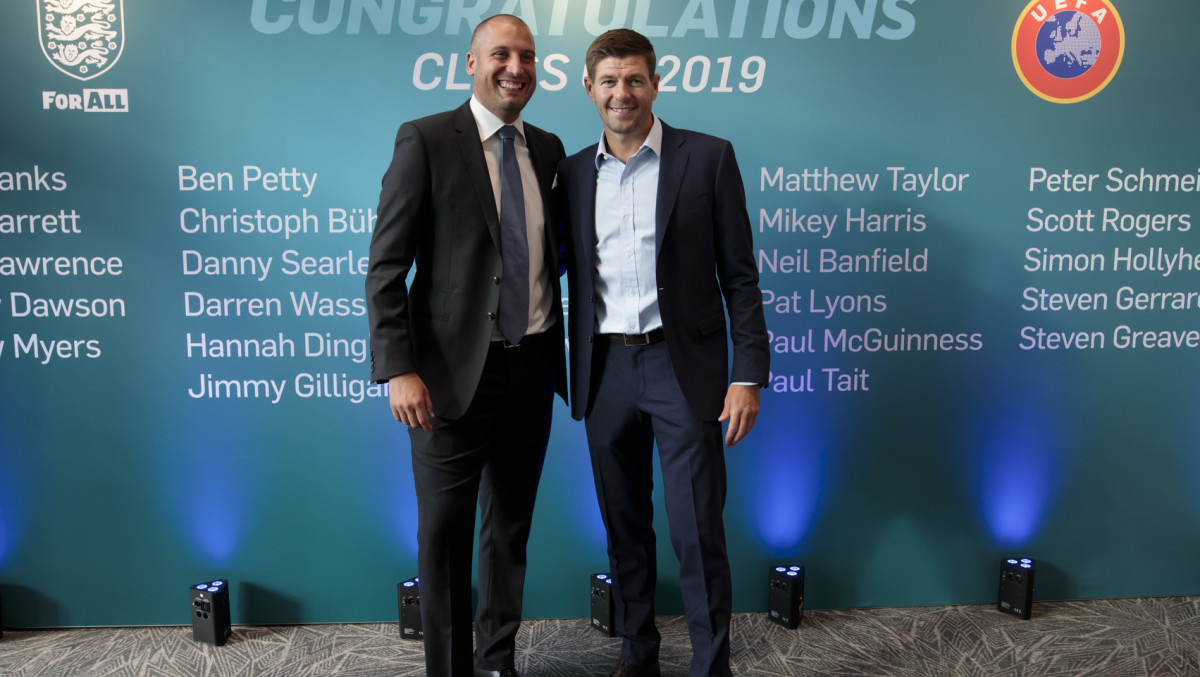 This preparation for life in management gives every graduate the on and off-the-pitch skills necessary to succeed and adapt to life at the very top of the professional game.
Everyone at Charlton would like to Congratulate Adam for his achievement.
The FA Level 5 (UEFA Pro) in Coaching Football graduates are: 
Aaron Danks (The FA), Adam Barrett (Millwall), Adam Lawrence (Charlton Athletic), Andrew Dawson (Scunthorpe United), Andrew Myers (Chelsea), Benjamin Petty (Leicester City), Christoph Bühler (Schalke), Daniel Searle (Braintree Town), Darren Wassall (Derby County), Hannah Dingley (Burton Albion), James Gilligan (Nottingham Forest), Jonathan De Souza (Colchester United), Justin Cochrane (The FA), Kevin O'Connor (Brentford), Lydia Bedford (The FA), Matthew Hamshaw (Rotherham United), Matthew Taylor (Swindon Town), Michael Harris (Brighton & Hove Albion), Neil Banfield (Rangers), Pat Lyons (Derby County), Paul McGuinness (The FA), Paul Tait (Everton), Peter Schmeichel (Unattached), Scott Rogers (Blackburn Rovers), Simon Hollyhead (Unattached), Steven Gerrard (Rangers), Steven Greaves (Southampton).