As part of the Addicks loyalty points scheme, 5 supporters with the most points were invited down to Sparrows Lane last month to enjoy a behind the scenes tour and meet the team. 
Since being introduced in the summer of 2018, loyalty points have been rewarded to Charlton fans who have shown their continued support for the Addicks. The loyalty points – which work on a two-year-cycle – give supporters ticket priority for in demand games. This means that the more points they have, the more towards the front of the queue they are. 
Every time a fan attends a Charlton game they will earn loyalty points, providing they have purchased their tickets in advance using their Fan ID.
Supporters can check their loyalty points on the club's ticketing website at the top of the screen once they have signed in.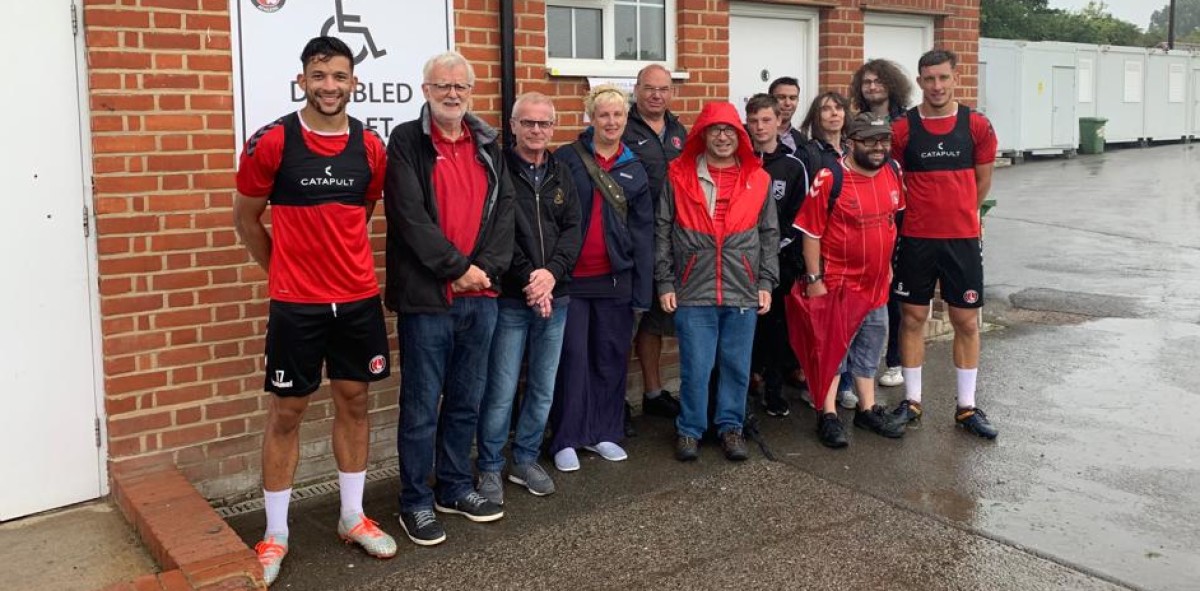 For their continued support throughout the 18/19 season, Charlton wished to thank Seb Lewis, Karen Humphrey, Brian Bowden, Clive Collett and Joshua Baker by bringing them down to the clubs training ground, Sparrows Lane, where they were given a tour and had the opportunity to meet Lee Bowyer and the team. 
Along with giving supporters with loyalty points ticket priority, Charlton looks to reward loyal supporters in other ways, such as this, in the future.  
Always remember, when purchasing tickets in advance, to assign the tickets bought to the correct person when purchasing over the window, phone or online. You will need to have the correct ID when doing this. Supporters can find out their Fan ID's by emailing tickets@cafc.co.uk.
Supporters purchasing their season tickets, that assign them correctly, will receive 230 points automatically.
Top up your loyalty points and join us for our centenary game against Birmingham City on Saturday, September 14th.
Join 10,000 season ticket holders at The Valley this season. Season ticket prices start at just £299, which equates to only £13 per game. Click here to purchase.