Charlton Athletic U15s have made it to the final of the STATSport SuperCupNI finals after beating Mexican outfit, Pumas U.N.A.M. in the semi-final 3-2.
The Addicks raced into a 2-0 lead with Daniel Kanu opening the scoring from the spot after being brought down and then the lead being doubled by Seydil Toure with a towering header from a corner.
Pumas came back into the game in the second half, scoring twice to level the tie and seemingly send it to penalties, however Chibi Okechuckwu scored a last minute winner to send the young Addicks wild and into the finals of the international competition.
Rangers and County Tyrone locked horns in the other semi-final where Rangers edged a penalty shootout.
We spoke with lead youth development phase coach, Rhys Williams, after the game about the match and how they are looking forward to the final.
"There's a real positive energy around the group! It's been a really positive environment everyone has pulled together and supported each other. You can see the reaction, even from the subs bench when that goal went in. There was music on the bus and singing and smiles and laughter. It's been brilliant."
Speaking on the goal at the end, Williams was understandably delighted with how his side remained calm and forced the winner
"It was unbelievable. Pumas had a free kick before the goal too, that was a worry. Obviously everybody is thrilled. What we're trying to now think about is the final and trying to go that one step further."
After an intense week of football, Williams gave the lads some time to relax last night before today's final.
"We're going to relax a little bit tonight, we're going to eat in half an hour back at the hotel. They've got a bit of time to themselves just to chill out. and then the plan is to go bowling at the local bowling alley! It's pretty much been football, football, football so it will be good to just take some pressure away and have a bit of fun as well."
Finally Williams took the time to thank Valley Gold, who have helped the team to get there, and also to thank his staff; Adam Lawrence, Megan Carroll and Bert Dawkins for their support in helping the team achieve what they have so far.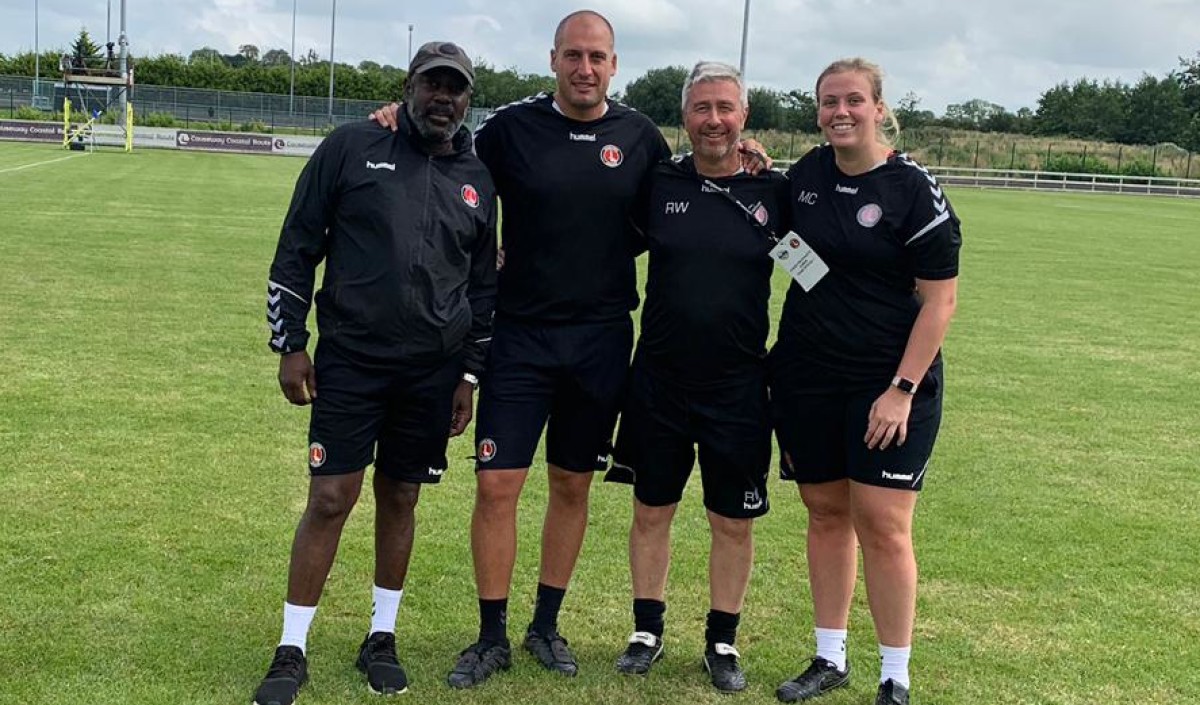 As before, the match will available on the BBC Sport Website and app.