Despite his young age, George Lapslie is proving himself to be a popular figure among the stands at The Valley. 
The 22-year-old has been with the club since 2009 and more than played his part in last season's promotion campaign having made 32 appearances, marking a successful breakthrough season. 
Speaking at the Charlton Athletic Community Trust's 'Charlton Challenge' initiative, which aims to develop children's core football skills, the midfielder explained how he is still in disbelief about playing in the Championship.
"I have to pinch myself sometimes! 
"It's surreal representing the academy in the Championship. I watched Charlton in the Championship a lot when I was younger, maybe not in as good a position as we are now but I'm just trying to enjoy it and knuckle down and get some more games. "
When asked about the Addicks supporters, Lapslie praised them for their backing of the side and hopes that it continues as the league started up again after the international break. 
"The fans have been unreal at the start of the season to be fair. It's weird but it's like a fortress when you come to The Valley. They're backing us and against Brentford we didn't have much of the ball, but they were behind us. 
"There were times where you just ran down the wing and they all roared. It makes you happy that you're doing it. 
"The fans are with us and they can see that we're putting in everything that we can, even if we didn't get a result, they'd be with us."
Continuing on the Brentford game, the match saw the academy graduate be moved out of his usual position and into a wing-back role. Lapslie insists that as long as he's playing, he doesn't mind where. 
"I enjoyed it, Johnnie Jackson pulled me after the game and asked how I found it. I just said 'to be honest, I'm happy to play.' 
"Wherever you tell me to play I'll play, and I'll just try to enjoy the game and work as hard as I can to try and get the three points."
In September the Charlton Challenge was relaunched as a new and improved programme with a new curriculum and grading system which helps young footballers realise their full potential.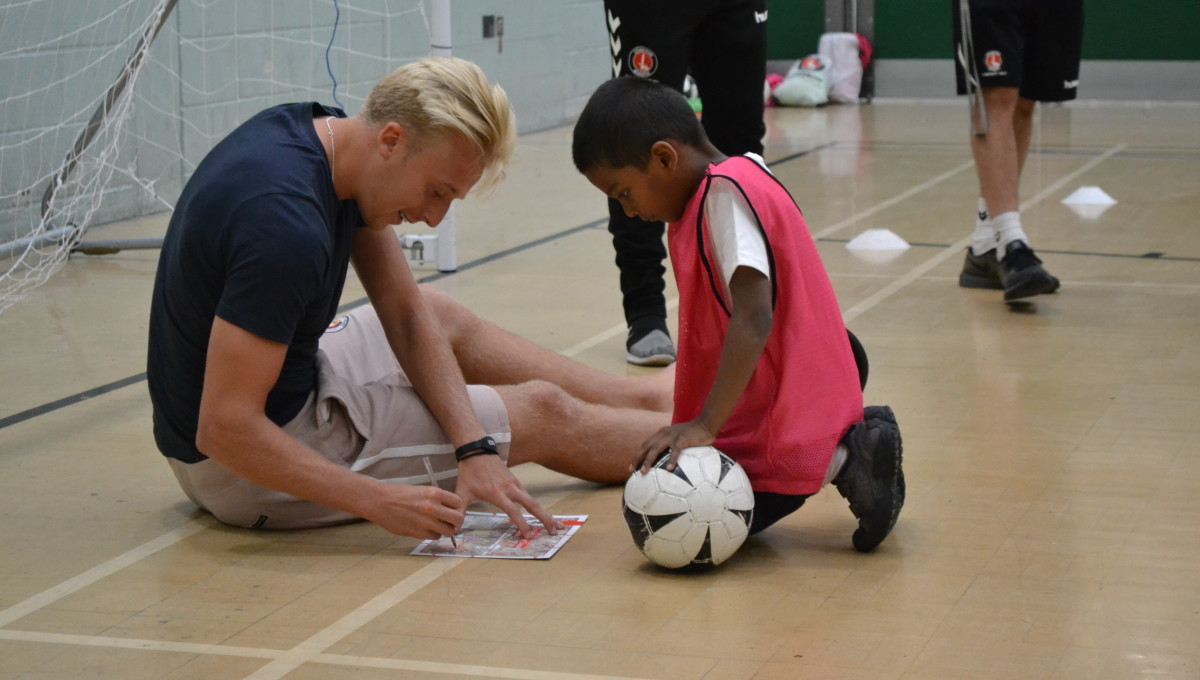 Lapslie watched on, and even joined in, as the participants worked on their ability and he admitted that, despite a gruelling session at Sparrows Lane, it was nice to see children enjoying the game. 
"It's been a tough day today, nearly two hours on the training pitch and then we hit the gym so it was tough. It's tiring but it puts a smile on my face when I come here and see all the kids enjoying it. 
"I got a few touches on the ball, they enjoyed it and I enjoyed it so it was good fun. There's a few good ones that were out there and as they get older they'll get better. it looks promising!"