Dillon Phillips is ready to put the international break behind him and finally return to action at The Valley after what feels like an eternity away from the Addicks' home.
Charlton host Cardiff City at The Valley on Saturday and you can get your tickets by clicking here.
Phillips said: "It feels like we haven't been there for a while, hopefully, we can take a result from the game and kick on from there.
"We had a few days off in the early part of last week. They're never as nice after a bad result, but it's a chance to clear our heads, get away for a few days, and now we're back, firing and ready to go. We trained today [Thursday], the international boys are back and they look sharp. We're looking forward to the weekend."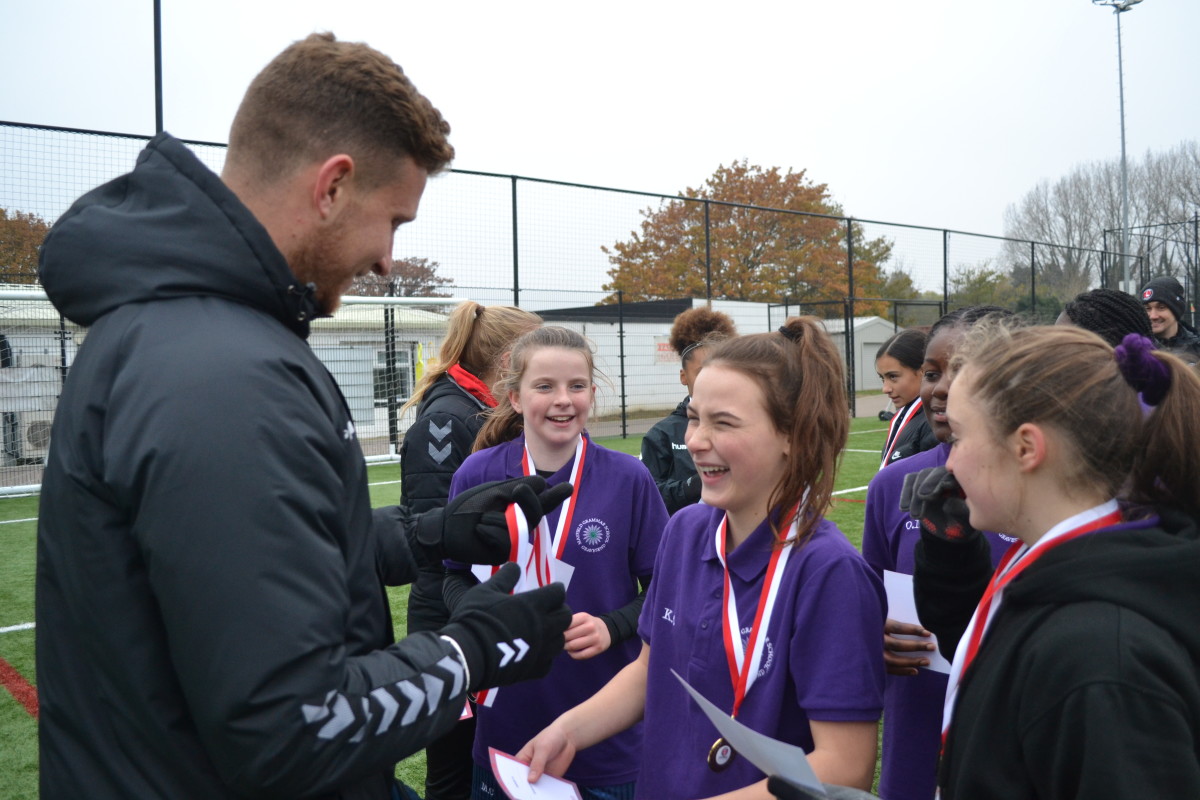 Speaking at the Utilita EFL Girls Cup, the goalkeeper gave a bit of insight into the rigours of Championship life as Phillips continues to earn plaudits during an impressive maiden season in England's second division.
"It's been really good. Evidently, this is a step up from last season, you don't come across any team that doesn't pose a threat against you, so it's been good, but of late we haven't had the results we've wanted. I think we've been in every game, we've never looked like not getting a result. We have to start turning the tide a little bit and turning draws into wins and losses into draws. Just picking up points and if we can keep going and do what we did in the early part of the season, we'll be okay.
"You need that team spirit. Especially at a time when we haven't had many wins, it's not enough, we know that. But everyone demands more from each other, so we'll keep demanding from each other, keeping the standards, and just knuckle down as a team."
The EFL Girls Cup pits U13 six-a-side teams from schools all over the country in a bid to reach the grand final, set to take place at Wembley in April.
Each EFL club hosts a local tournament, with the winners of each of these local competitions earning places in regional finals later this year. 16 schools participated in Charlton's local event, with guests including Charlton women's stars Jenna Legg and Katie Startup as well as Phillips.
More than 6,000 girls are involved in the competition across the country, allowing a space for these young women to showcase their footballing talent and potential, something Phillips was particularly impressed with.
"It's good to see. From what I've seen so far the standard has been good. The girls are obviously enjoying it and that's the main thing. It gets them out of school for an afternoon, so I'm sure they're buzzing with that.
"We're about to watch the final now and hopefully we can see a good game. One girl made a couple of good saves [in a semi-final penalty shootout] and there were some good penalties as well, so maybe I can learn from her."
Phillips and the Addicks host Cardiff City at The Valley on Saturday and the Charlton 'keeper will be hoping to exhibit the skills he learned from this inspiring group of girls.
Charlton host Cardiff City at The Valley on Saturday and you can get your tickets by clicking here.
Article by Benjy Nurick