Tickets for the Addicks upcoming away fixture against Stoke City on Saturday, February 8th will be going on sale on Tuesday morning (9.30am).
Tickets for the trip to the Bet365 Stadium will be going on general sale, with Charlton being given an initial allocation of 1316, with further allocation available if needed. Pricing can be found in the graphic below.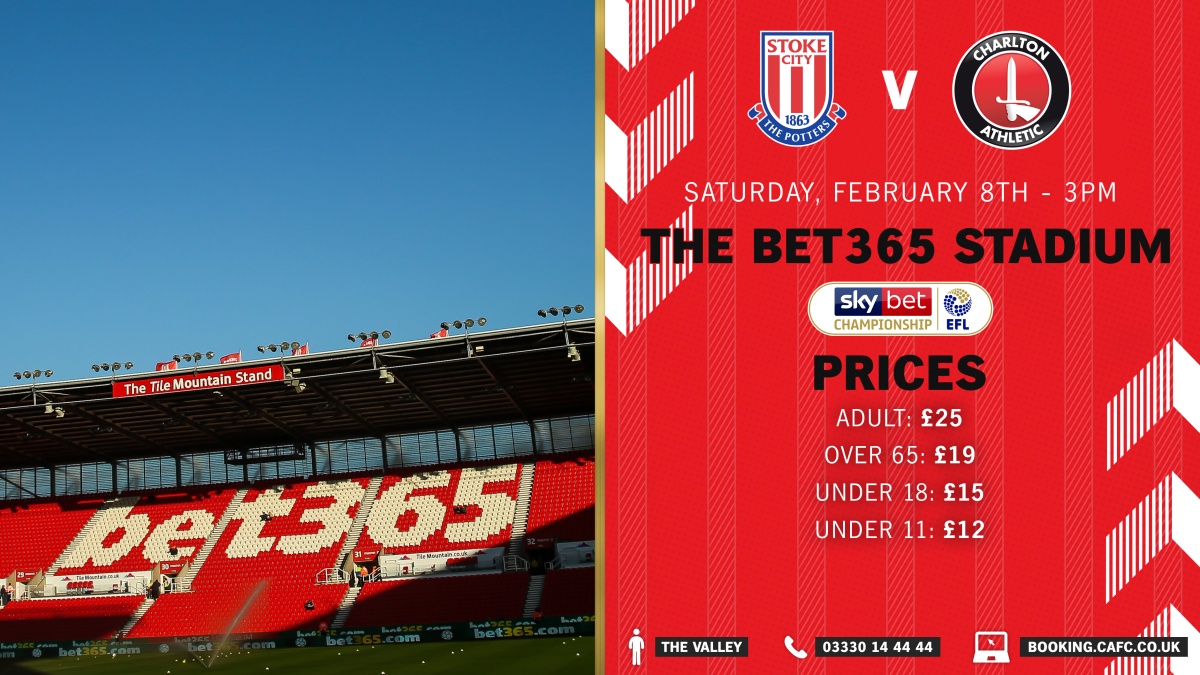 Ambulant Disabled supporter ticket prices can be found below:
Ambulant Adult: £19.00
Ambulant Over 65: £19.00
Ambulant Under 18: £15.00
Ambulant Under 11: £12.00
There are also 18 Wheelchair Bays available and supporters can purchase them at the relevant disabled supporter bracket.
There will be a Valley Away service running to and from The BET365 Stadium priced at £19, with the following pick-up times:
Larkfield: 7:15am
Gravesend: 7:40am
Dartford: 7:55am
Bexleyheath: 8:10am
Browmich: 8:40am
Eltham: 9:00am
Charlton: 9:15am