Saturday's matchday at The Valley is dedicated to celebrating the fantastic work of the Charlton Athletic academy and the support it gets from Valley Gold.
Ahead of the day Benjy Nurick sat down with Academy Coach Rhys Williams to find out a bit more about his recent graduation.
Sounding like the brochure for a self-improvement workshop, Rhys Williams is a man ready to change in order to make change. Despite graduating with a Masters' degree in 1984, Williams' desire to learn and grow has never waned, leading him to an academic renaissance after working with Charlton for over a decade.
Taking part in the Premier League's Elite Coaching Apprenticeship Scheme, the Addicks coach has rejuvenated his positive growth attitude after graduating from the two-year program.
"I'm a little bit older than the others and personally, it's been an incredible journey. You get set in your ways a bit and from a personal perspective, this is something that has really challenged me to be different and unlocked an understanding in myself that in some ways I didn't know previously. 
"As someone who has become a little bit stale in his view, it's really freshened me up and given me confidence and new ambition. We do a great job in our academy and we're all very proud of that and now I'm coming to that with fresh ideas."
Williams certainly doesn't sound like an aging man set in his ways as he chatters on and on about his journey. Speaking with the excitement of a child hoping to pass on his passion, the glint in Williams' eye is obvious, despite the interview occurring over the phone.
Ultimately this dedicated passion is the energy that Williams and the rest of the Charlton academy coaches hope to pass on; they do it because they love it and because they love it, they do it until there isn't more to do.
"One thing we do brilliantly at Charlton is we're a high discipline culture, but we're a high fun culture as well. If our players are on the right side of the focus line, but also having a great time, that is when they're going to learn the most. Having the skill to understand and learn what they're about and how they think, how they behave, what boundaries we need to put in, how we structure that, that's going to enable us to create an environment and culture that will hopefully produce the best players and we've been magnificently successful in that in recent times and we want to keep that going."
Broached on the topic of the course itself, Williams can talk for days about the catalogue of learning opportunities and experiences that came his way.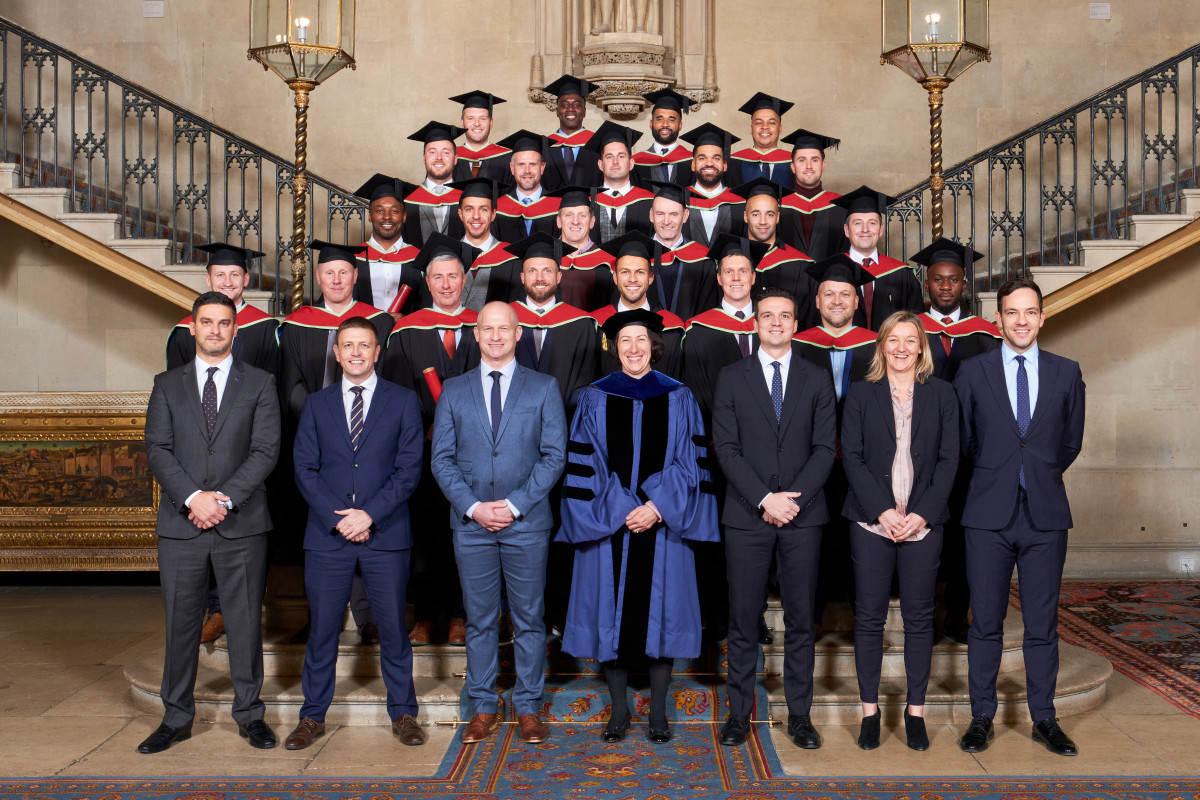 "The Elite Coaching Apprenticeship Scheme, is basically an academic qualification, a diploma of higher education. There were lots of different components in terms of the actual practicalities of the course, coaching theory and practice, principal psychological stuff, and professional skills, in particular, was a big area. 
"The course itself is academic and there was a lot of hard-work required. It was two years, I started two years ago, just finished. Every year we had six three-day residential study visits effectively, to do the course. I had to do a lot of academic stuff, but from there the big part of the course wasn't actually really the academic side, in a way, a lot of it was about personal development, goal-setting, and we had unbelievable opportunities to go and visit different worlds and see different lives. 
"In terms of the more personal things, we had to do an individual research project. I did a study visit at the Royal Ballet School to compare and contrast how the young ballet dancers are developed and how they work and what their pressures and stimuli are in comparison to what our young lads go through. So many incredible parallels from that perspective. That was a brilliant experience-to go in and have open-door access to visit the school and meet all the people that are involved in the program. 
"On the football side, we had a study visit where we went to the Belgian FA and Club Brugge in Belgium and Lille in France. As part of my individual study, I went to a Bundesliga 2 club called Holstein Kiel and visited them for three or four days and saw how their academy worked and what they did. All of this provided the opportunity to see different practices and come away with fresh new ideas and new thinking.
"I've been very fortunate to be on it and I'm very proud to have passed. I've been with an unbelievable collection of people from other clubs all over the country, big clubs, and small clubs; a really great network of friends and people in the game now. We've got people from Fleetwood to Manchester City and one of the best parts was hearing how they do things in their clubs and how they work, what their challenges are in comparison to ours has been really helpful."
Williams is wracked by the fear of becoming stale and incapable of embracing new ideas, but the amount of mental energy he spends on personal growth ensures that will remain a distant nightmare.
"If you're gonna remain set in your ways you're not going to have the opportunity to continue to evolve with the game and support the players. Young people grow up in a very different way to how I did, so having an empathy and an ability to communicate and understand and support them is crucial."
While our conversation is dominated by discussing the program and Williams' graduation, he refuses to hang up without enquiring about my life. Not necessarily the typical football skills taught in most academies, Williams personifies the empathy and emotional intelligence that have become a cornerstone of both the coach's work and the entire Charlton academy.
"When you're telling somebody that they're not going to make, that's gotta be the worst experience of your life almost, it's heartbreaking. 
"In my case, I've been at the club for a long time, I started in 06/07. Initially, in my previous roles, I was working with the younger age groups so I've known a lot of these kids from day one all the way through to the edge of the scholar level. You get to know families and the boys really closely, and then to have to make those life-changing decisions, it's a really tough thing. But we have to obviously have an honesty and integrity about how we deal with that. 
"I think we have a compassionate way of trying to do that at the club and a system that works. Really what we try to do if we're giving bad news is to show that it's not the end of the road for our relationship, it's not just 'there's the door'. What we then do is very much try to support the boys into an opportunity at another club and how we do that and how we handle that and once they can come to terms with the difficult decision, hopefully, they'll have the resilience to go on and we'll do our absolute level best to support them in that."
Having initially earned a Bachelor's degree and a Master's degree before a career in coaching, Williams' return to school is further proof of his belief in education and the power of learning.
"In terms of the lads in the academy, we have to be brutally honest. Obviously, we want everyone to achieve in football, but for reasons of injury or other reasons, some of them aren't going to make the grade, so they have to have this balanced view and the commitment required to be an academy player is high. They travel a lot, they spend a lot of time with us, and the discipline required therefore to do schoolwork successfully alongside their football comes with a lot of challenges. 
"I oversee the Harris academy program as well and we've got boys in school, people like Karlan Grant and Ezri Konsa went through that program and we've got some boys in that program now. I think the wonderful strength of that program is that there is a real partnership between the parents and the club in terms of emphasizing the message that if you're not going to behave at school, you're going to be sanctioned at the club. We have a very clear vision of how important education is for the kids and we have very close links to the school, so if boys are failing at school or having a tough time or unhappy we'll help promote the right message to them."
The concept of failure is a constant presence at the football table, a shadowy figure hanging over the heads of young footballers, oftentimes manifesting in harsh judgments on the basis of winning or losing. Rhys, however, has all the time in the world for failure, if one can even call it that.
"A big part of us being successful is trying to make sure that our players, without restricting their creative side and what they're strong at, but how can we enhance them and make them think in a positive way about some of the stuff that they're not so good at. 
"People are told how good they are from a young age so if they can't do something they'll pretend that they can or hide it so that people don't think that they aren't very good. 'I can't show my left foot cause then they won't think I'm good anymore.' What we talk about is really confronting weakness. Don't be embarrassed about it, but confront, because if you don't confront it, it will trip you up somewhere down the line. I see this pathway for these young players as climbing a ladder and as they keep climbing the ladder, they'll leave people behind that don't have certain skills. If you aren't willing to confront weakness you won't develop the necessary skills and you'll be left behind on the ladder and that will be the moment when they can't go further."
Sadly not every young man who enters the Charlton academy can climb to the top of the ladder in the football world. However, the emphasis on developing these young men as people while stressing the importance of education hopefully means that everyone who enters the gates in SE7 reaches the top rung of the ladder, whether in football or elsewhere in life.
Article by Benjy Nurick
Click here to find out more about Valley Gold and how to join.
Get your tickets for our game against Luton Town at The Valley on February 22nd.