Academy youngster Euan Williams has signed his first professional contract with the club.
The attacking midfielder, who turned 17 on January 15th, has represented both Northern Ireland and England at youth international level.
Academy Manager Steve Avory said: "Euan is one of those young scholars who has been with us now for quite a number of years, ever since the foundation phase [ages nine–11]. We're always proud when a young boy signs a contract with the club, but particularly if he's been with us six or seven years, it's once again proof of the long-term development plan that we all believe in here."
Williams, a first-year scholar, played 21 times at U18s level last season as an U16 and despite being frustrated by injury he's looking to contribute this year.
"He's a lovely lad first of all, that's important," Avory added. 
"He's a skillful midfield player, who's currently mostly playing in a number 10 role. He's dynamic, energetic, very fit, capable of scoring goals, some very good goals as well.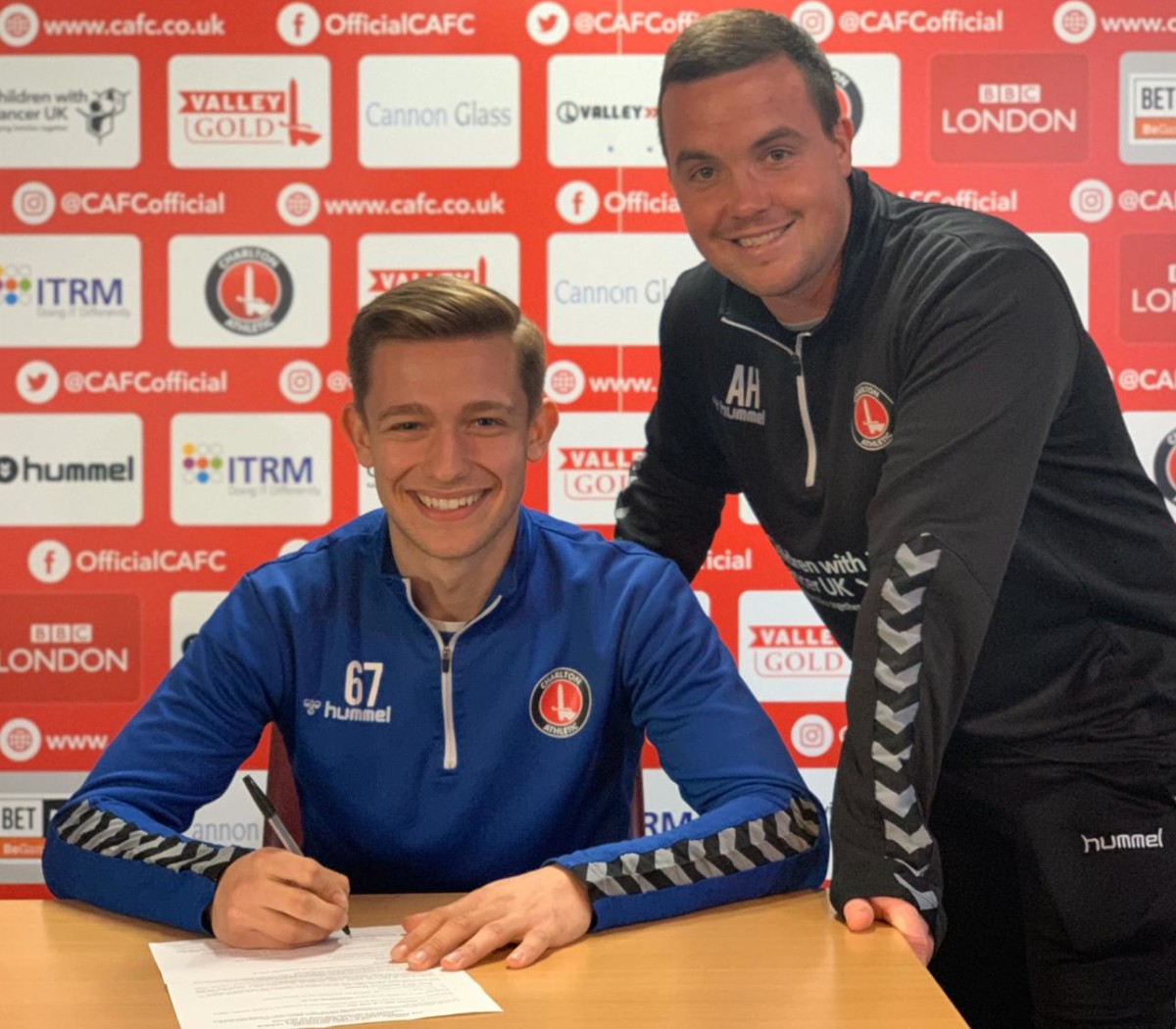 Pictured with Academy Coach Anthony Hayes
"I think for him to have a consistent run of games is important now in the rest of this U18s season. Let's not forget this is his first year as a full-time player even though he signed his professional contract. 
"We're delighted to have secured Euan and can continue to work with him for a few more years, but the development plan in the immediate future is for him to have a run of games in U18s football between now and the end of the season. Hopefully, he can be influential in terms of the success of the U18s team because I definitely think he can bring goals and creativity to the team. Then, moving forward, he will be a second year scholar next year and I know his target will be to get into U23s football and that's certainly a realistic target for him."
Transcription by Benjy Nurick
The matchday also celebrates the great work of Valley Gold in supporting the academy. Click here to join Valley Gold.
Get your tickets for our game against Luton Town at The Valley on February 22nd.