Jonny Williams has qualified for the knockout stages of the STAY INtertoto Cup charity FIFA online gaming competition after a dramatic 4-4 with Leeds United's Patrick Bamford on Thursday afternoon. 
More than 1,500 tuned in live to watch as the Wales international went head-to-head with his counterpart from Elland Road in a crunch game in which he had to avoid defeat to advance to the Round of 32 having won one (5-2 against PAOK) and lost one (1-2 against Northampton Town) of his previous two games. 
After going behind 2-0, Williams had a mountain to climb, but a Macauley Bonne strike before half-time game the Addicks hope. 
Bonne then struck again immediately after the break, but Bamford got his side back in front straight away. Williams, however, would not be deterred, levelling again through Lyle Taylor, only for Leeds to once again regain their lead immediately, making it 4-3. 
With Bamford trying to play the clock down, Charlton went on one final attack deep into injury-time, and with Chuks Aneke's cross eventually falling to Aiden McGeady, the Republic of Ireland international tucked it away to make it 4-4 with the last kick of the game, sealing Williams and the Addicks' place in the next round.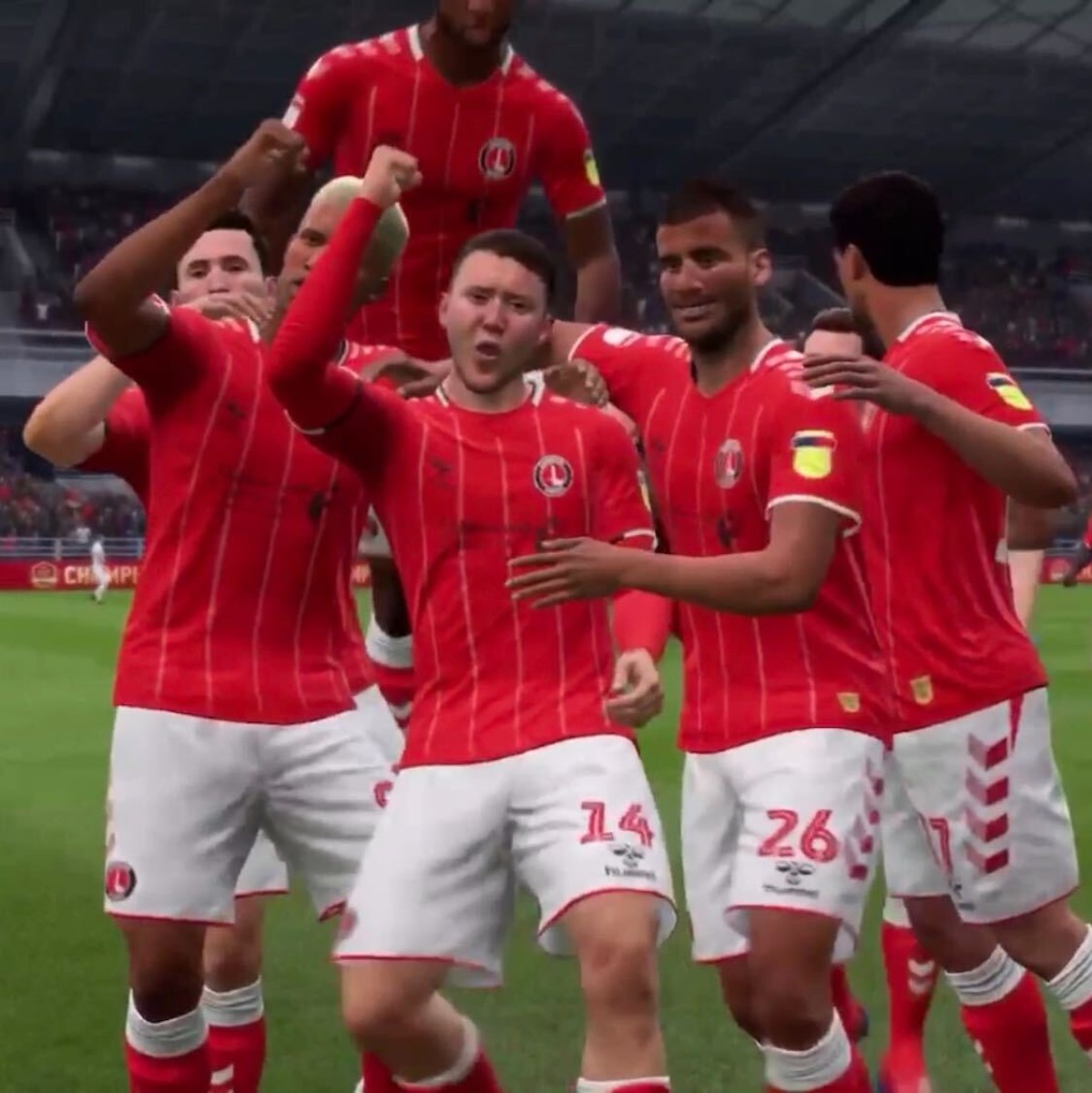 "I just couldn't get ahead and get that lead," explained Williams following the dramatic conclusion. 
"I left it a bit late, but that is the best way to go through, to be honest! Especially when he tried to keep it in the corner. No one enjoys that on FIFA. 
"I was buzzing when McGeady put that one away. I went for the 'shush' celebration because he was trying to stop my comeback so I had to quieten his fans down!"
"The goals I conceded were so stupid," he continued. 
"I don't know what was going on with the own goal, FIFA need to sort that out. I couldn't believe what I was seeing!
"I knew it was my last attack. I played all my strikers because they are the quickest players on the game, so that's why I had Hemed and Aneke on the wings. They are quicker than the midfielders because the way it's set up means the midfield players all have the same stats. 
It paid off in the end, because Aneke just ran the length of the pitch. He tried to chop him down, but you can't even do that to him in real life in training, so he had no chance stopping him!"
Williams will now wait to see who he will take on next in the charity competition, with the Round of 32 draw taking place live on Talksport on Saturday. 
"The knockout rounds are over two legs which makes it a bit more interesting because your opponent can work you out a bit better," explained Williams. 
"We'll see what happens, I'm looking forward to see who I get. Even if I go out in the next round, I'll still have that moment against Leeds!"
"The guy that has set it up has done a brilliant job to raise awareness," he added. 
"He's provided entertainment for people that do want to watch it, but most importantly to raise money for the people who are working so hard to put this crisis at an end." 
The STAY INtertoto Cup has been set up to help raise money for NHS workers during the COVID-19 crisis. Find out more about the competition by following them on Twitter @LockdownFIFA. 
Meanwhile, you can donate to the cause by visiting https://www.justgiving.com/fundraising/stayintertotocup.
Supporter can watch back all of Williams' previous games in the tournament via his Twitch channel by clicking here. His next tie will also feature live on the channel.