The fifth annual Charlton v Homophobia tournament was set to take place on Monday, May 25th.

Unfortunately, because of the coronavirus pandemic, the tournament has been postponed.
On the day the tournament was set to take place, we look back at Charlton's fight against homophobia. The below timeline was first published for this year's Football v Homophobia themed matchday when Charlton beat Luton 3-1 at The Valley.
---
Charlton remain committed to fighting discrimination in sport and led the way in the 1990s setting up the annual Red, White and Black Day, which still exists today – this year it is scheduled in for our game against QPR on March 17th.
The club's efforts specifically to fight homophobia in football, stepped up with the formation of our LGBTQI+ supporters group, the Proud Valiants. The club alongside the group, with Charlton Athletic Community Trust and our partners, continue to ensure The Valley is a safe venue for all fans regardless of sexuality, race or gender identity.
May 2015: Formation of the Proud Valiants to coincide with Idaho Day
June 2015: 10 Members of Proud Valiants march as part of Pride in Football at Pride in London
May 2016: The Chair of the Proud Valiants invited by MP Damian Collins to go to Parliament for a meeting with him and members of a Select Committee to discuss issues around Homophobia in Football 
May 2016: The first annual Charlton vs Homophobia Tournament takes place at The Valley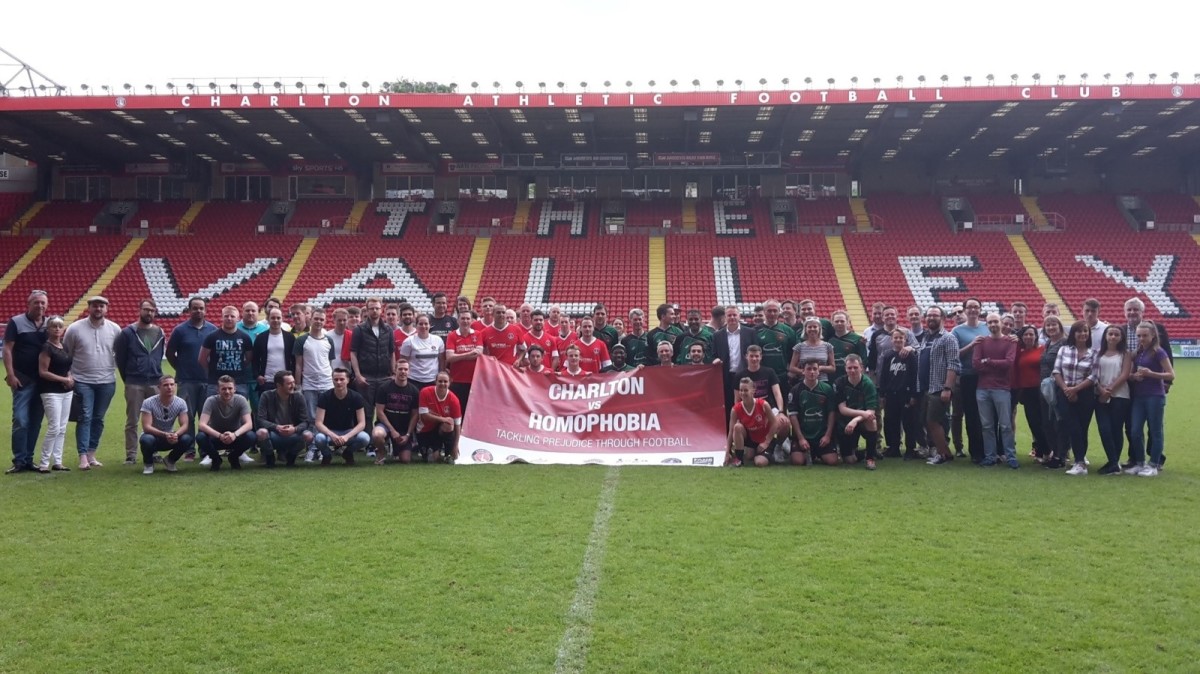 March 2017: The first ever Charlton matchday dedicated to Football v Homophobia takes place for the rearranged fixture between the Addicks and Scunthorpe United
August 2017: Charlton Athletic Community Trust (CACT) become the first professional football club's community trust in the UK to establish a dedicated LGBTQI+ friendly football team, Charlton Invicta
February 2018: Charlton Athletic's management team run a one-off training session for Charlton Invicta
June 2018: In conjunction, with the club, the community trust, the University of Greenwich and Charlton Invicta, Proud Valiants become the first footballing supporters group to enter the London Pride Festival as a float entry. The Charlton Family have more than 80 people marching in the streets of London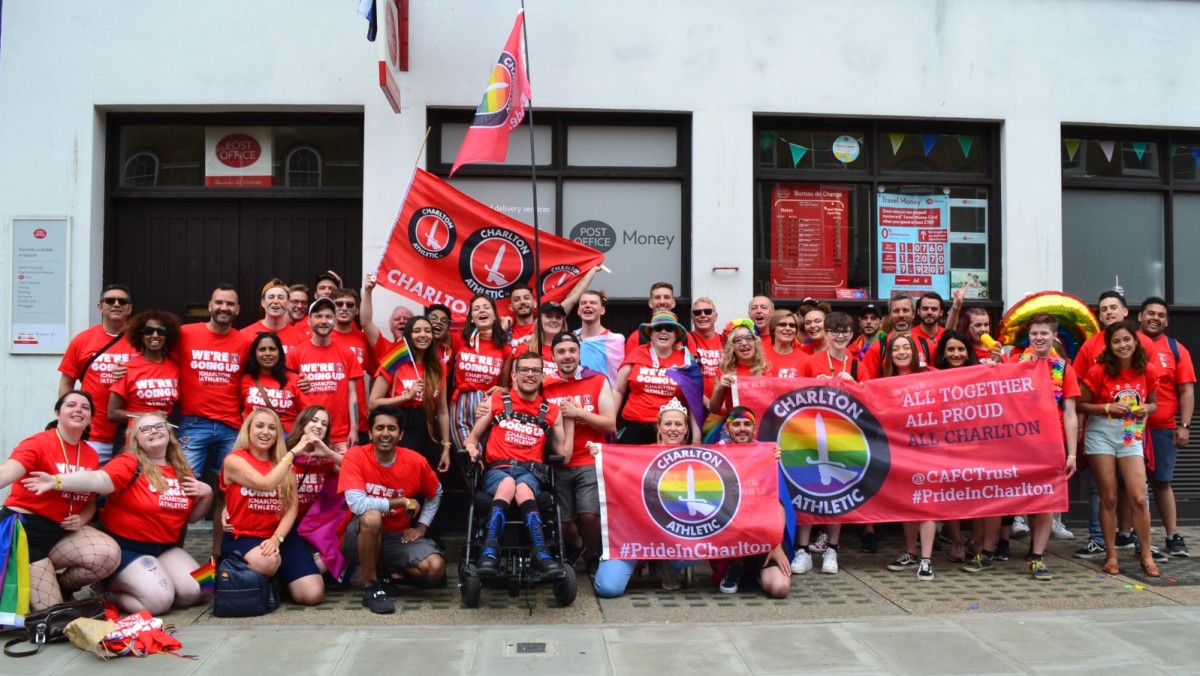 July 2018: Charlton legend Paul Mortimer becomes Patron of the Proud Valiants
May 2019: The fourth annual Charlton v Homophobia tournament sees the Proud Valiants win and Charlton Invicta pick up the inaugural Justin Fashanu Fair Play award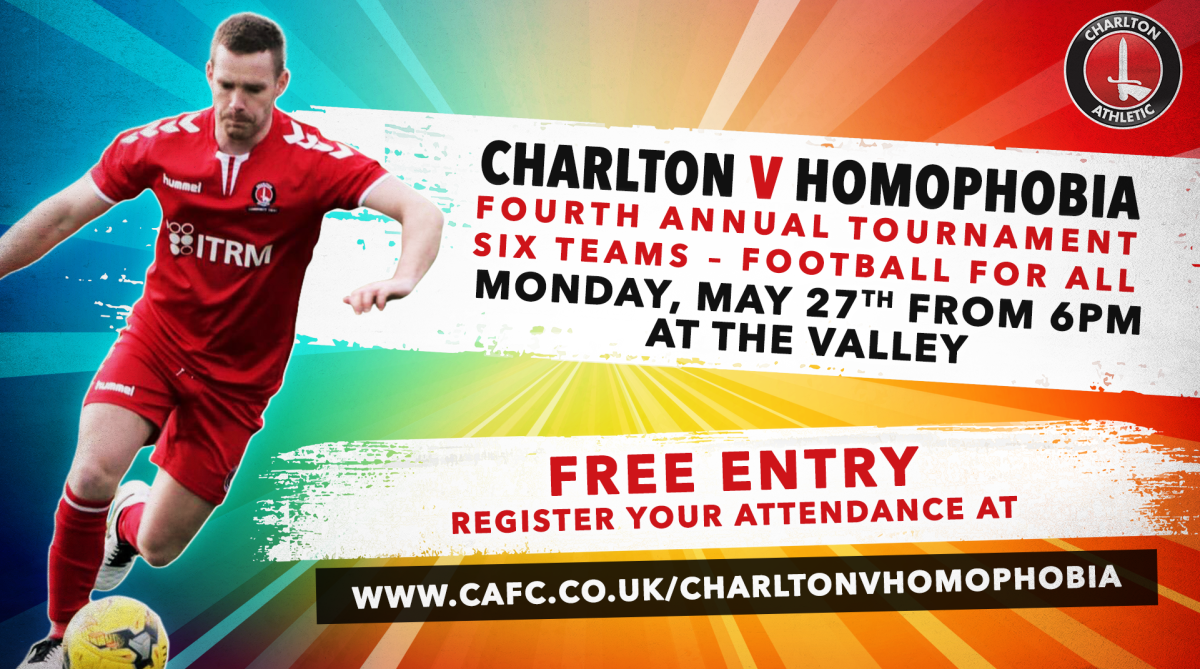 September 2019: The Proud Valiants win the Football Supporters' Federation, Fans for Diversity League One Category 
January 2020: The club, Charlton Invicta the Proud Valiants chair are all shortlisted for awards in the inaugural Football v Homophobia awards with Invicta winning the Grass Roots category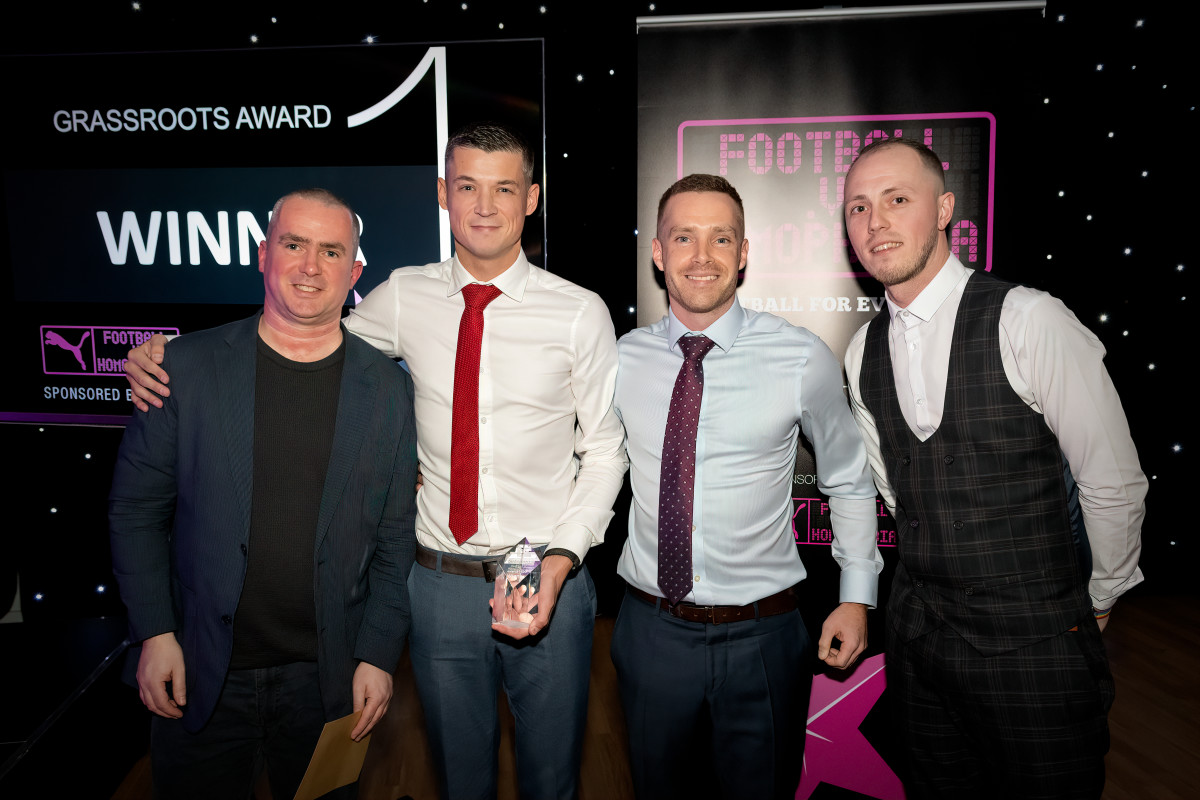 February 2020: The Pink Singers sung pre-match as part of the club's largest Football v Homophobia themed matchday.