Darcey Charlesworth has been selected as the Valley Pass fan of the game after being photographed celebrating Charlton's late equaliser against Wigan on Saturday.
Darcey wins a copy of the special edition Valley Review that has been produced for the club's four post-lockdown home games.
In the photos posted, Darcey is seen to be sporting a cast on her leg as she hopped around in celebration at Macauley Bonne's leveller.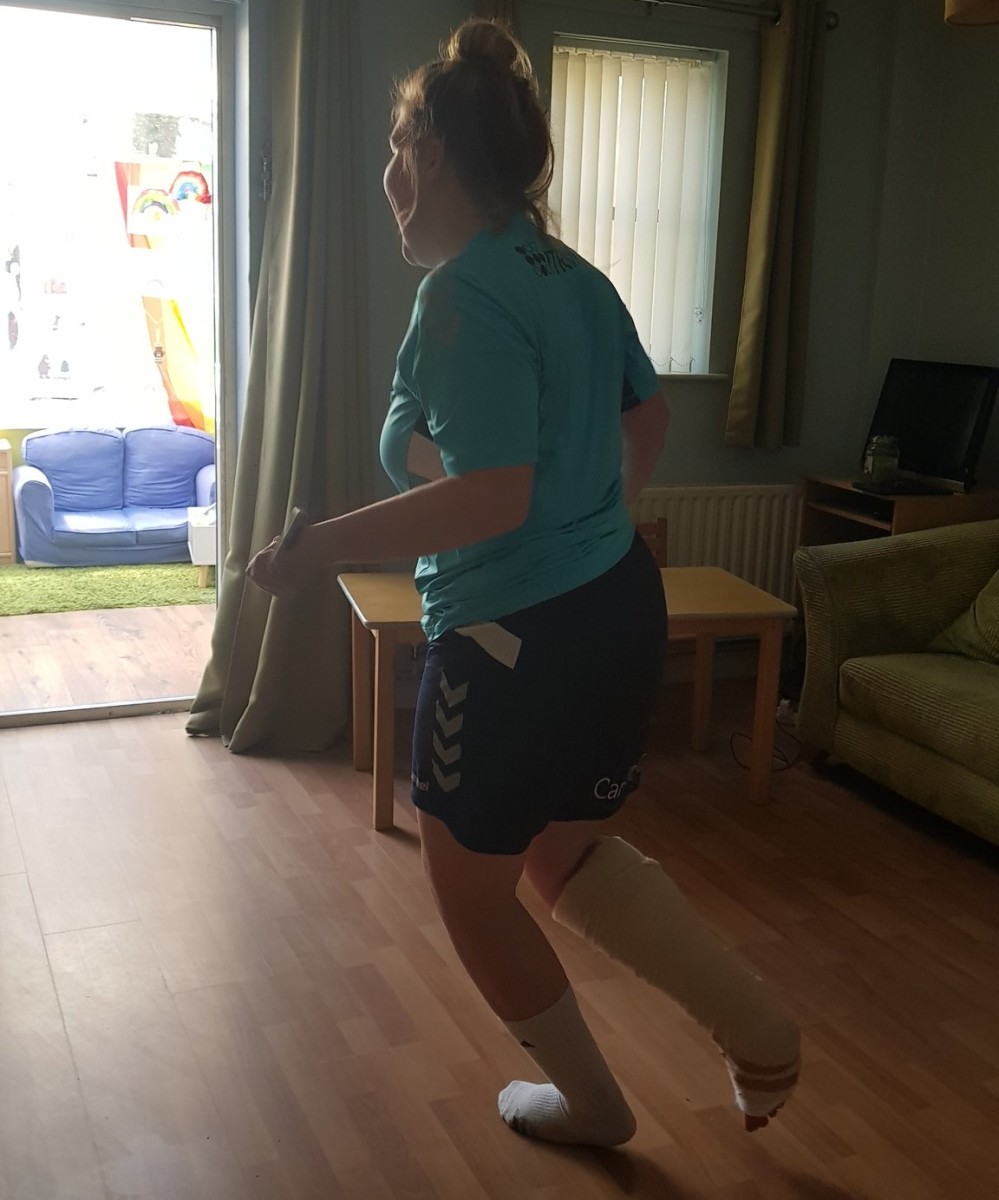 "I broke it twice last year, the first time I broke it was at football playing for Dartford and the second time may have included alcohol...!" explained Darcey.
"It hadn't quite healed correctly so I had an operation on Monday to correct it. Since the photos I've had another cast put on which is red so I'm supporting them that little bit more!"
When asked about the crunch tie at Elland Road, Darcey remained cautiously optimistic.
"I'm quite nervous but I'm confident we can get a win!"
Get your pass to watch Wednesday's game against Leeds United live on Valley Pass here.
To be in with a chance of winning the Valley Pass Fan of the Game post a picture on Twitter or Instagram of yourself watching the game against Leeds on Valley Pass. Use the hashtag #cafc and let us know who you are watching the game with and where you are.
A winner, who will receive one of the special edition programmes, will be announced after the game next week.