Lee Bowyer will approach Saturday's game against Hull City without any fresh injury concerns.
The Addicks, who are unbeaten in four, could move to as high as joint second with a win on Saturday but the Charlton Manager knows the Tigers, currently third, will provide a tough test.
He said: "We've come up against their manager [Grant McCann] on a number of occasions. Obviously when he was at Doncaster and now at Hull last season. They are a good side, you can't get away from that. They kept most of their squad from coming down last season. It is going to be tough. 
"I don't think their pitch is too healthy. I think they play rugby on that pitch, so that is not going to play into our hands. It is going to be a bumpy surface. It is going to be a hard game and we have to be at it from the start. If we are at it from the start and do the right things defensively then we'll always have a chance because we create chances."
Supporters can purchase a live video pass for Saturday's game by clicking here.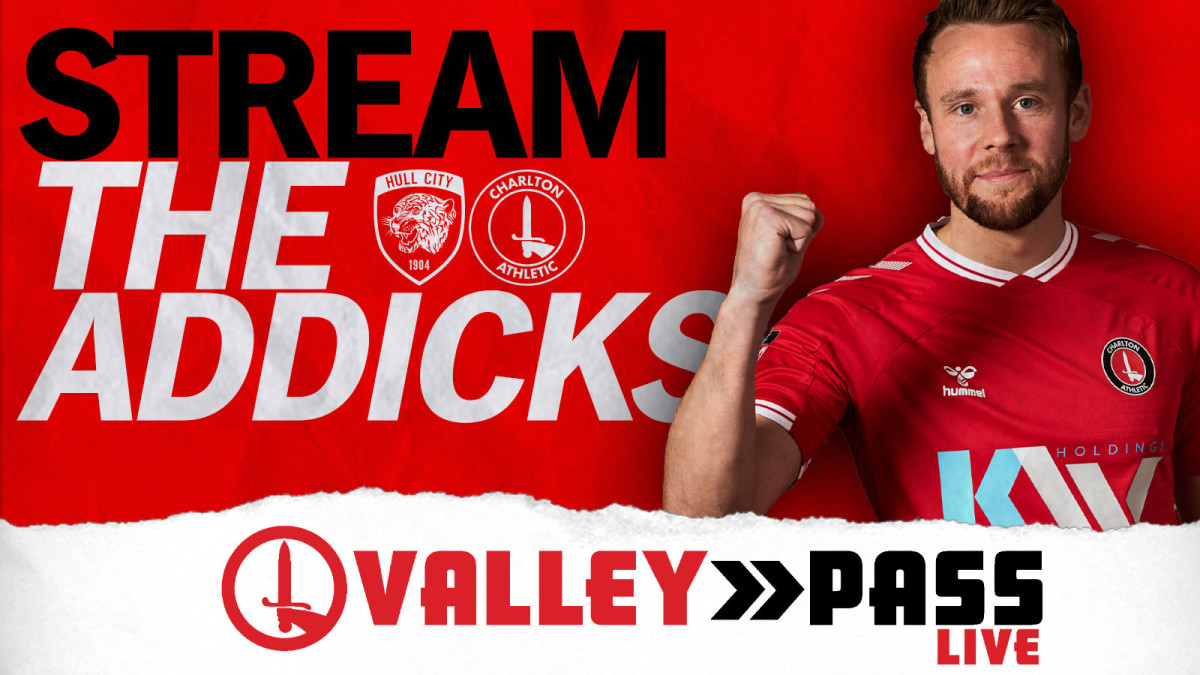 McCann's side didn't play their last game against Lincoln City because of positive COVID-19 tests at the club and the Hull manager told local press that he will have to change his side because of the effects of the outbreak. The Addicks, meanwhile, will be without the suspended Chuks Aneke.
When asked about the suggestion that the season be put on hold because of the large amount of games postponed, a circuit breaker, the Charlton Manager said: "I don't see what you are going to gain from it. The most important thing is people's health and safety, that is what comes first. If it is going to become a risk to people, because we have all got families, then it has to be looked at. 
"Us as a club, we're following all the protocols, we've have five cases from when this [Covid] first hit us, which isn't too bad. Five players and two of them have been enforced on us, we've had three positive tests and two because they have been in contact with people that had the virus. We're following all the protocols. If you stop it, I can't see how you fit it in and if you stop, when will you start it again because it isn't going to get better overnight."
The Charlton Manager was also asked about the January transfer window and explained he wasn't expecting any business to be done this weekend but that the club do have players lined up. 
He said: "We've got to be inventive in the way we do things because of the cap. It was hard enough in the last window to try and get the squad together to compete and January isn't going to be any different. It is going to be a shorter time period but we do need to improve in areas. I think that is plain to see for everybody. We're working hard behind the scenes to see how we can improve as a squad.
"Already we've got two lined up, that we want to make happen as soon as possible. One of them is ready to go, he's been playing regularly. The other one hasn't been playing so regularly, so we have to work on his fitness to get him up to speed as quickly as possible."
Supporters can purchase a live video pass for Saturday's game by clicking here.
Valley Pass subscribers and supporters who have purchased a live video pass for Saturday's game against Hull City can watch Lee Bowyer's press conference in full below.