Nigel Adkins is relishing his first game at The Valley on Saturday (12:30pm) as his Charlton side take on Ipswich Town.
The Addicks have accumulated seven points from a possible nine on the road during the first three games of Adkins' tenure and are now looking to make SE7 a fortress, with five of the remaining seven League One games coming on home soil.
"I'm really looking forward to being in the dressing room and on the pitch, it's just a shame the supporters aren't there. Straight away I've seen the Valley Pass streaming and I know the supporters and the engagement. 
"It was really good to be with the Upbeats team through the course of the week as well and you listen to what the Charlton Trust is doing, it's such a great football club to be part of. Yes, the supporters aren't in the stadiums at this moment but they will be, and we'll all pull in the same direction so that's good.
"Likewise, I've got to familiarise myself with being in the home dugout and the surroundings of the game as well so it's something I'm really looking forward to. Every game is now vitally important. We need to get a certain amount of points to be in a play-off position."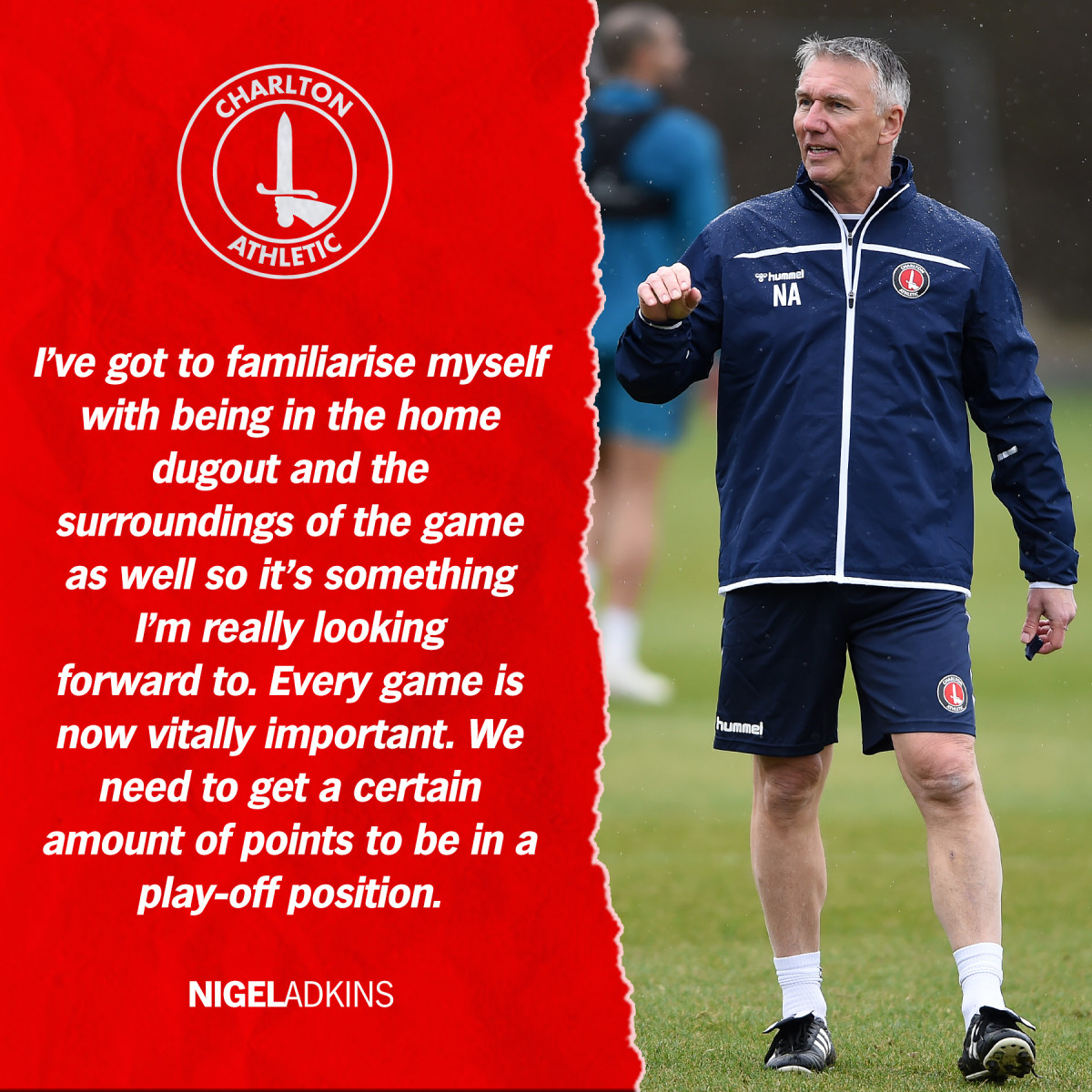 The 56-year-old is anticipating yet another challenging contest against a familiar face in the opposition dugout in the form of Tractor Boys manager Paul Cook, whom Adkins played with at Wigan Athletic between 1986 and 1988.
"I went to watch Wimbledon against Ipswich on Tuesday evening. They're having a challenging period but one thing I can guarantee is it's going to be just as tough as it was against Sunderland for us. They're going to be really fired up for the game because they're like us. We're very close in the league table, they're pushing for the play-off positions and so are we. 
"Having played with Paul, and knowing him over the years, I know that his team are going to be fully committed so we've got to be right up for the battle. Whatever formation and whatever personnel they put out, it's going to be a tough game but we've got to make sure it is a tough game for them as well. 
"We can't rest on the laurels of what we've been doing so far, we've got to keep pushing on and driving on. I must say the players have applied themselves really well so far. We've got to keep that going. We've got some good quality players, the spirit has been good but the work ethic and the determination to keep improving will constantly be here with the standards that we're after."
Speaking in his weekly press conference, the Addicks manager also provided an update on Charlton quartet Alex Gilbey, Chuks Aneke, Conor Washington and Ian Maatsen. 
"The lads are in good spirits. It was a hard-fought victory, an important victory. Obviously Sunderland have been undefeated for a long period of time so to go up and there and get the win in the manner we did, we're all very pleased. 
"There's one or two niggles in there which every team is going to have but everyone's going to be trying to make themselves available as best as possible for Saturday's game and then obviously we've got Plymouth and then Peterborough.
"Tomorrow we'll have more of an idea, we're giving everybody every opportunity when we talk about Ian Maatsen and we talk about Chuks Aneke. Alex Gilbey has trained really well today so Alex is fine. Conor's the one that won't make this game but you never know where he is for the rest of the week which is pleasing."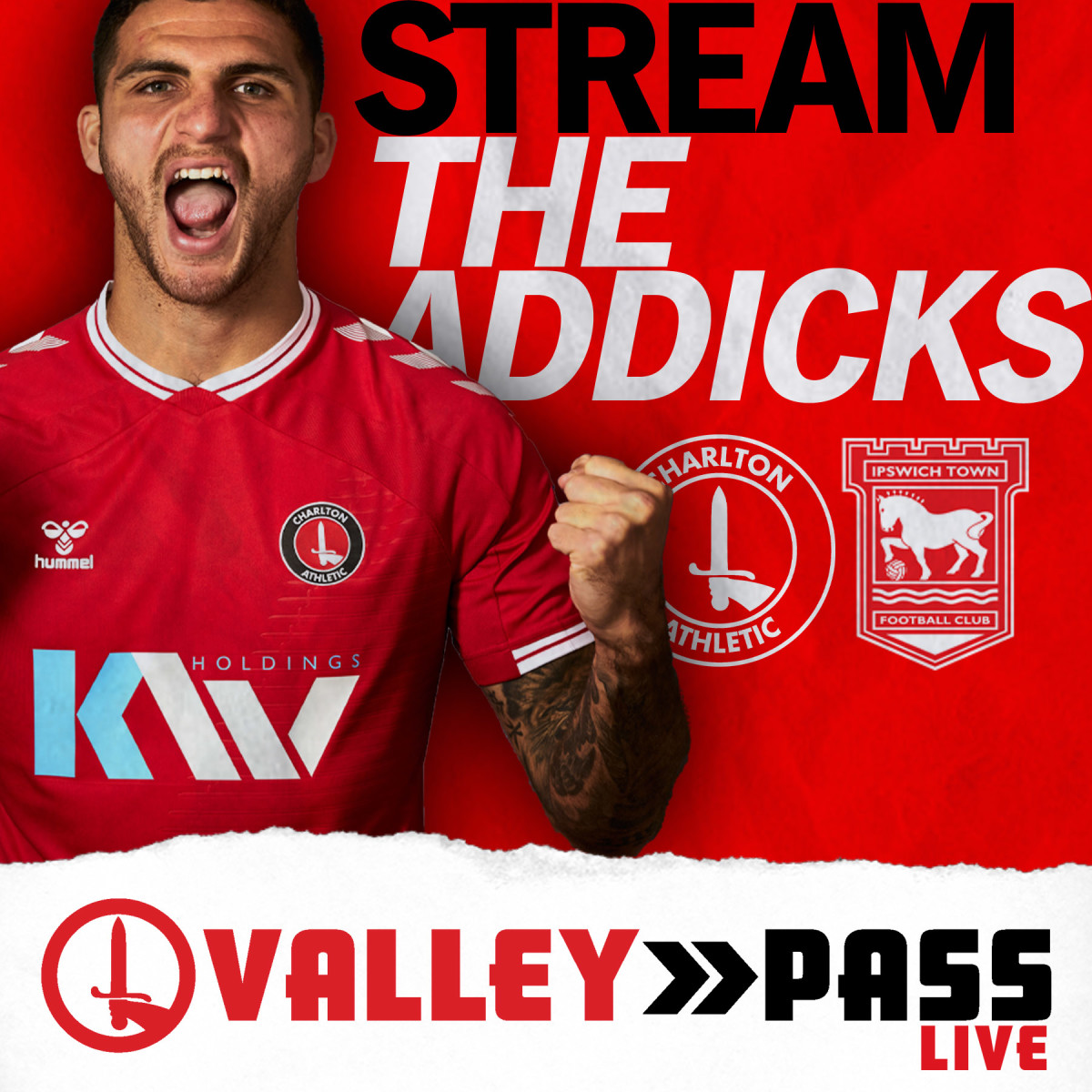 (Article by James Waller)