The Addicks will be chasing three points when Nigel Adkins' side host Lincoln City at The Valley on Tuesday evening.
Charlton need to win at least one of their remaining two games to have a chance of making the play-offs and the Charlton Manager made no secret that he will set his side up to try and secure an important three points against Michael Appleton's team.
He said: "We need to win the game, it's as simple as that, we need to win a game of football. It's one we're looking forward to, we know it is going to be tough, Lincoln have put themselves in the playoff situation, so you've got to expect the unexpected from them. 
"I expect them to be as strong as they can, to keep the momentum going, that's what we're preparing for but we've got to think about ourselves and how we want to approach the game with the players we can get on the pitch and impact the game as well coming off the bench, it's quite clear we need to win this game of football."
Click here to purchase your live streaming pass for Tuesday's game.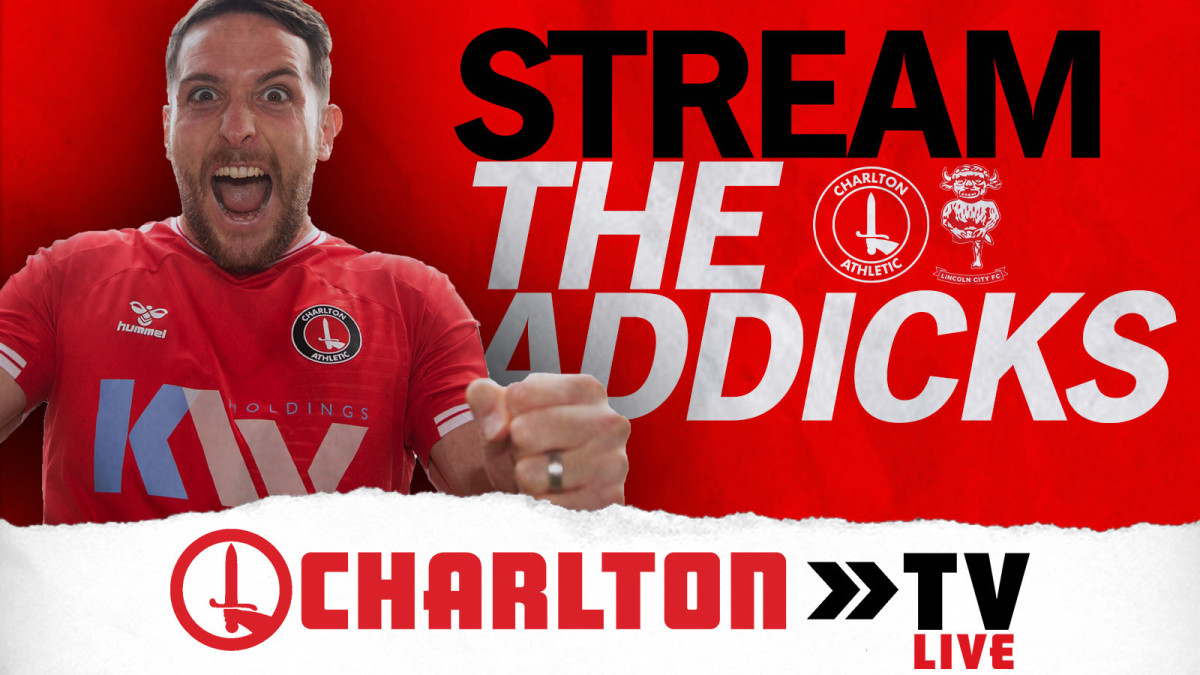 The visitors will be in the playoffs whatever happens in their remaining two games and they have impressed Adkins.
"The big thing is you respect the opposition," he said, "they are in a playoff position. They play out from the back, they play good football. It is similar to a Crewe situation the other day – they'll want to build the ball from the back but they have big threats going the other way as well – they are a very athletic side, dynamic in what they do. We've got to make sure by the final whistle, that we've found a way to win the game of football – ideally imposing the game on how we want to go and play it but being mindful of the attributes the opposition will have."
The Addicks were without Diallang Jaiyesimi on Saturday and when asked about injuries, the Charlton Manager said: "We've got one or two little things we've got to check out a little bit further. We've got a bit more time to make a call on that, so we've just got one or two things we need to sort out."
Chuks Aneke's late equaliser secured a point for the Addicks at Accrington Stanley on Saturday and Adkins explained his side will learn from that game. 
"We went through it at the weekend," he explained, "I reflected on the game and both sides had honest, hard-working, committed professionals trying to find a way to win a game of football. They were very committed, in the debrief this morning we saw the defending skills – the art of defending from set pieces was there for all to see. There were many good things, it's not the beautiful game that you want to go and see but it's things you've got to do in a football game to go and win it."
The Addicks, with two games left, sit four points behind Portsmouth and three behind Oxford United, who both have one game remaining, as the three sides chase the final playoff spot.
Adkins said his side still believe they can do it: "We have to be optimistic. All we can do is look at the next game – win the next game, what's in front of you? We've got 95-100 minutes a game will last, we've got to find a way to win a game of football. Ideally playing the way we want to play but likewise the opposition are going to have a say in that, so we've got to overcome that."
Nothing compares to watching a game at The Valley, get your 2021/22 season ticket.