Alex Gilbey is ready to go 'all guns blazing' on Sunday as the Addicks take on Hull City on final day.
The midfielder has played an important part in the side in recent weeks as Charlton have suffered just one defeat in their last 14 games to give themselves a fighting chance of a top-six finish, but will have to beat the Tigers and hope other results go their way to claim a coveted play-off finish.
Speaking ahead of the crunch game, Gilbey insists that the equation is simple enough and that his side will be going on the front foot in search of those vital three points.
"It's pretty straightforward for us," he said.
"We have to win, no matter what. We haven't got to muck about going for a draw and trying not to lose, we just have to go out there all guns blazing and really go for it.
"We can only go in with our heads on knowing that we have to win. Stranger things have happened in football, so as long as we do our job and get three points, I'm sure everything else will take care of itself."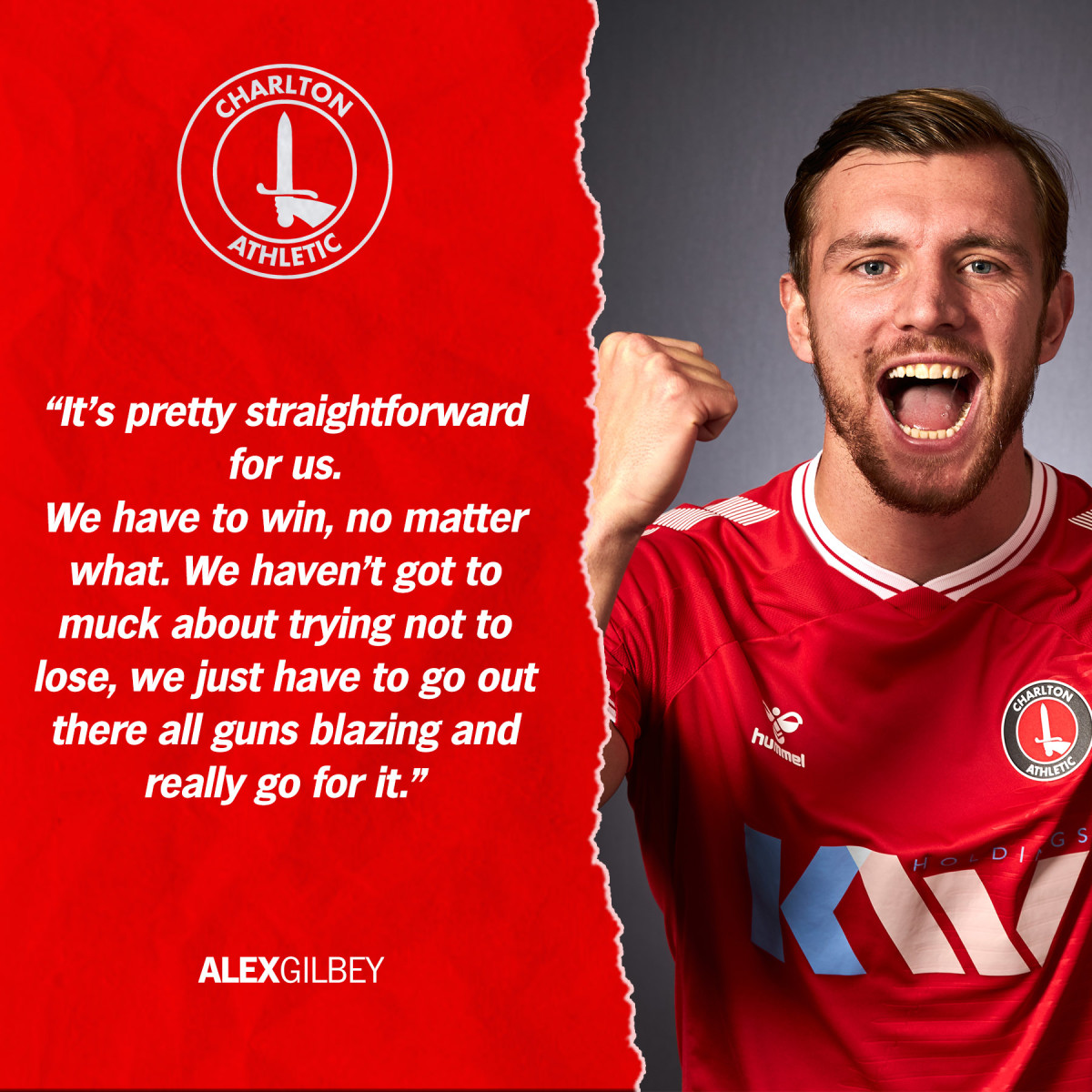 Gilbey reiterated the fact that the pressure is on both Portsmouth and Oxford United who will both need to win to prevent any chance of the Addicks leapfrogging them.
"We need to take care of our business," Gilbey explained.
"As soon as you're in the mindset of only needing a point, that's when people start sitting defensively and no one feels comfortable going into games trying to protect a point.
"If we do the work and do the business to get the points, word will spread and I'm sure they'll have a panic up."
Meanwhile, the 26-year old insisted that the squad is feeling confident going into the game, despite Hull City having been crowned League One champions.
"We've shown a lot this season how good of a team we actually are," he said.
"Especially since the gaffer has come in, we've put a real good run of results together, so we've just got to go into the game on Sunday knowing that we can beat anyone. We always perform better against the top teams.
"Everyone is confident, everyone is excited and this is the reason we play football so it should be a good one on Sunday."