Charlton Athletic are delighted to confirm the appointment of Riteesh Mishra as the Assistant Manager of the club's Women's team.
Mishra took charge of the Addicks in 2016 and led the side to promotion to the FA Women's Championship in 2018. He has been working by the side of Head Coach Karen Hills since her appointment in March.
Following the takeover of Thomas Sandgaard, Charlton Women are set to go full-time professional from July.
Commenting on his appointment to the full-time role Mishra said: "I'm absolutely thrilled to have been given the opportunity to take on this role in a full-time capacity and continue my journey with Charlton. I'm proud of what we have built here over the years and I've enjoyed working alongside Karen since her arrival.
"Still being able to play a key role in taking the women's programme forward, combined with the club going full-time in July is a very exciting. We now have a very busy few months ahead of us but it is a challenge I am relishing."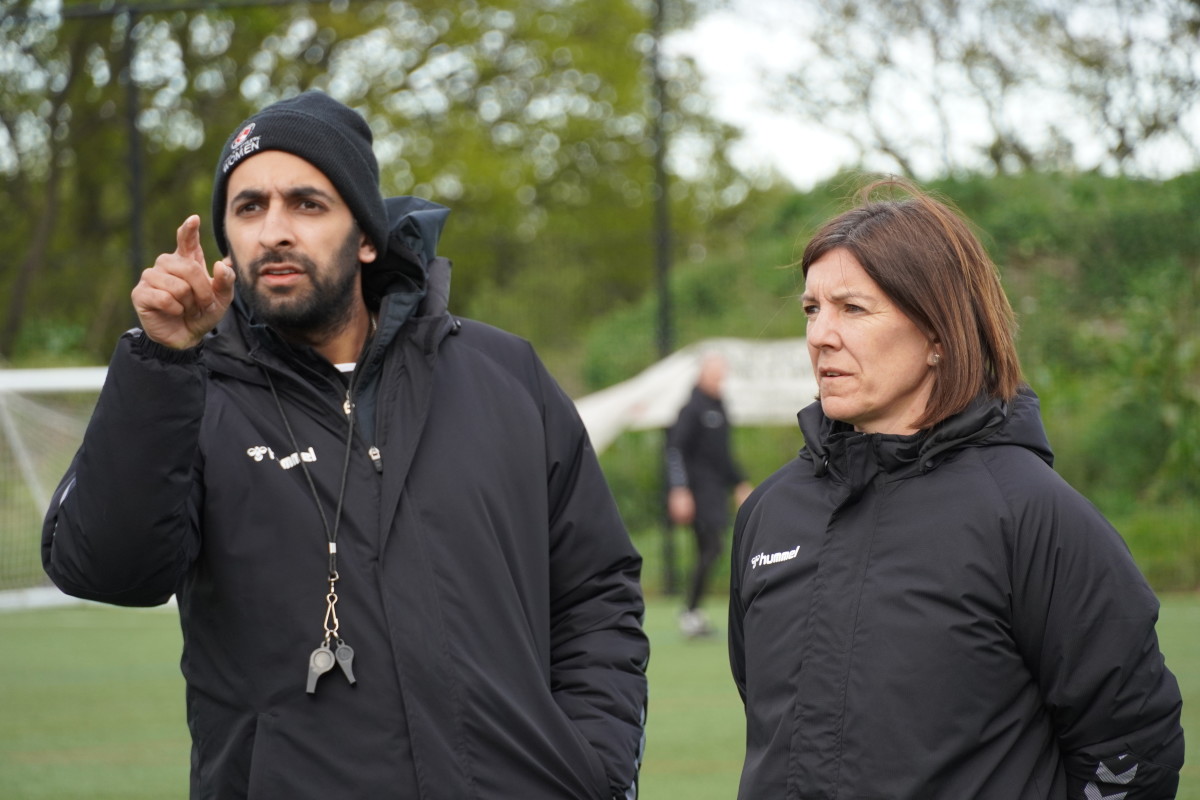 Hills said: "I am delighted to see Riteesh given this opportunity and have been really impressed by what I have seen in the short space of time that I've been here. He has a real understanding of the football club and a great relationship with the playing squad here. We have an exciting future ahead of us in terms of the owner's long-term ambition, and Riteesh will certainly be key to that."
Sandgaard said: "Riteesh has played a vital role in getting Charlton Women to where we are and has an excellent reputation in the game, so I am very pleased he has signed a full-time deal to become our Assistant Manager.
"We have a hectic and exciting few months to look forward to as we prepare for the start of the new season and going full-time. In Karen and Riteesh I know we have an excellent team in place to oversee the transition." 
Charlton Women's 2021/22 season tickets are on sale, click here to purchase yours.