Supporters have until 10am on Tuesday, June 1st to take advantage of the early-bird deadline for 2021/22 season tickets and enjoy a host of benefits for booking their place at The Valley.
More than 7,500 Addicks have already reserved their place at The Valley for the new season which kicks off in August with Charlton owner Thomas Sandgaard has freezing season-ticket prices.
As part of the club's 'Nothing Compares' season-ticket campaign, supporters who purchase a season ticket before next week's deadline will be welcomed back to The Valley with a few added benefits including a free 2021/22 club handbook, a free ticket to bring a friend or family member to a game and discount vouchers for the Valley Superstore and for a drink in the stadium's kiosks and bars.
Supporters who purchase a season ticket before the early-bird deadline will receive the below five added benefits. Any supporters who purchase their season ticket after the deadline has passed will miss out on receiving these benefits.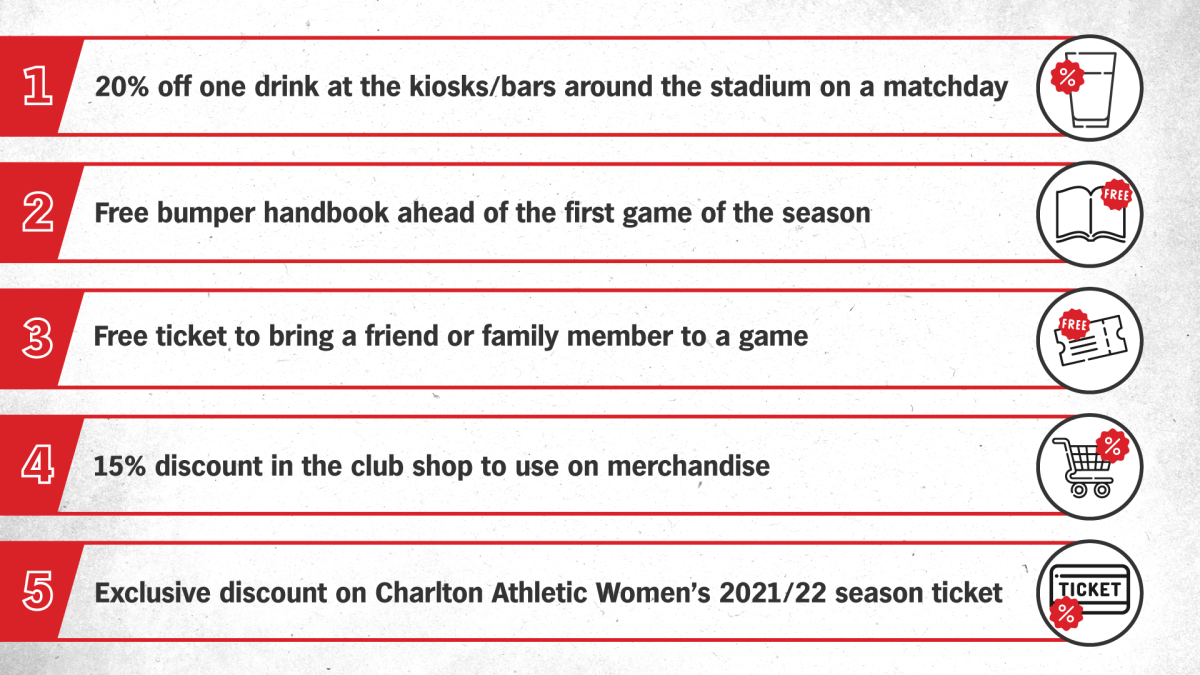 Charlton remain committed to offering affordable football. The cheapest adult season ticket at The Valley in the 2021/22 season is priced at £260 which equates to just £11.30 per game. The ticket is one of the most affordable among clubs in League One.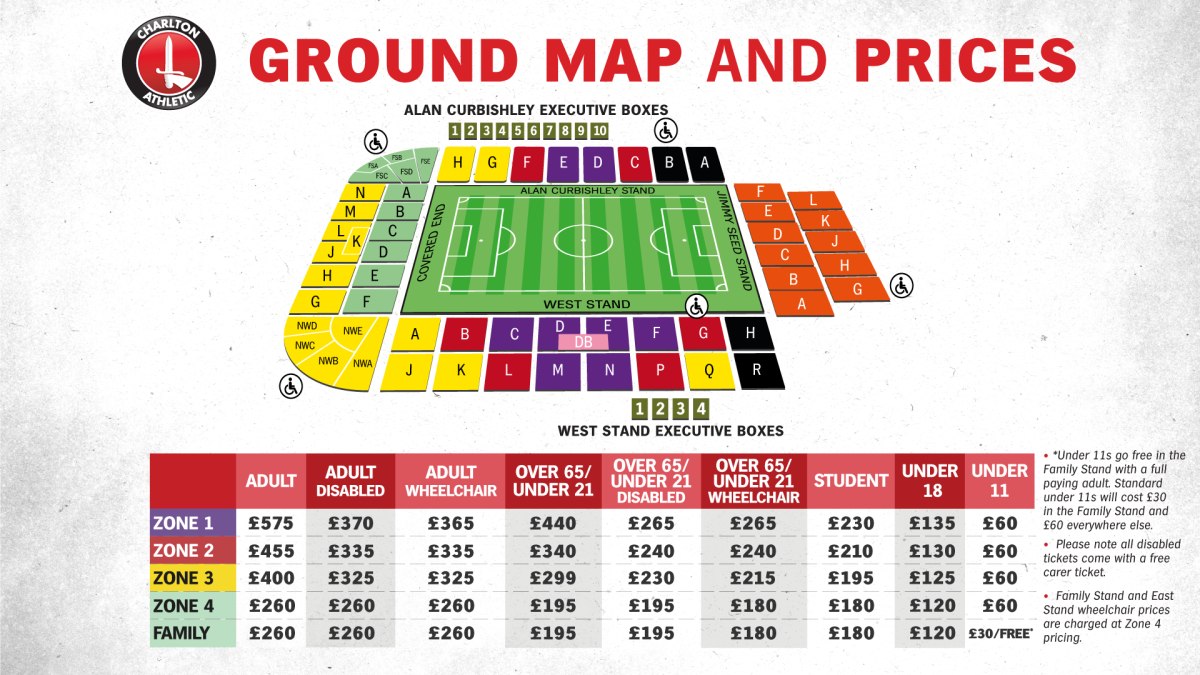 2020/21 season-ticket holders will continue to have their seats reserved beyond Tuesday's early-bird deadline until a date which is still to be confirmed.
Supporters who have CAFC Cash from previous ticket purchases, will be able to use that CAFC Cash as part of their 2021/22 season-ticket purchase. Should further lockdown restrictions come into place during the 2021/22 season, the same CAFC Cash process will be implemented.
Supporters can once again purchase their season ticket in installments using the club's V12 scheme. Click here for more information.
How to Buy
• By phone – The ticket office's phone lines are open 9am-5pm on Tuesdays, Wednesdays and Fridays, 9am-1pm on Monday and Thursdays we are closed and from 10am on home matchdays
• Online – Fans can purchase or renew their season ticket 24 hours a day, seven days a week.
• By post – You can return your completed application form to The Valley, Floyd Road, London, SE7 8BL
• Please note, the ticket office will be closed for in-person purchases until further notice 
Valley Express 
The club intends to offer the popular Valley Express coach service for the 2021/22 season but the running of the service will be dependent on government guidelines. Further information on the service for the 2021/22 season will be available closer to the start of the season when there is a better understanding of what government guidelines are likely to apply.
Loyalty Points
Supporters' loyalty points will revert to points accrued during the 2019/20 season when 2021/22 season tickets going on sale.
With the entirety of the 2020/21 season affected by COVID-19, the Valley has not been able to host a capacity crowd this season, so supporters have had no opportunity to accrue loyalty points other than those who purchased season tickets.
This means that, in the coming days, these fans will see any loyalty points granted from this season removed from their account. 
The club's loyalty points scheme provides fans who regularly support the team with greater ticket priority for in-demand away and cup matches. 
For season ticket FAQs, click here.
For season ticket terms and conditions, click here.