Only 100 tickets remain in the Family Stand for the opening-day clash with Sheffield Wednesday as The Valley heads for a bumper crowd on August 7th.
Get your ticket for for the opening-day clash at The Valley now
With more than 9,000 season-ticket holders already having booked their place in SE7 for the start of the 2021/22 season, plenty more supporters have also snapped up tickets for what is set to be a memorable day at the home of the Addicks.
As well as marking the beginning of the new campaign and a return home to a full-open Valley for supporters for the first time since March 2020, the matchday will see the official unveiling of the Alan Curbishley Stand as the legendary Addicks manager sees his legacy etched into the club's home ground forever.
A number of events will be taking place prior to the teatime kick-off to mark the unveiling with some special guests set to be in attendance.
Meanwhile, the game at The Valley also marks the first occasion owner Thomas Sandgaard will be able to be welcomed by the Valley faithful in all its glory.
Supporters can purchase their ticket for the game, which kicks off at 5.30pm, by clicking here.
The game has been assigned as a gold game and supporters who aren't on the club's database are advised to purchase well in advance with the potential for the game to go on restricted sale if the away end sells out.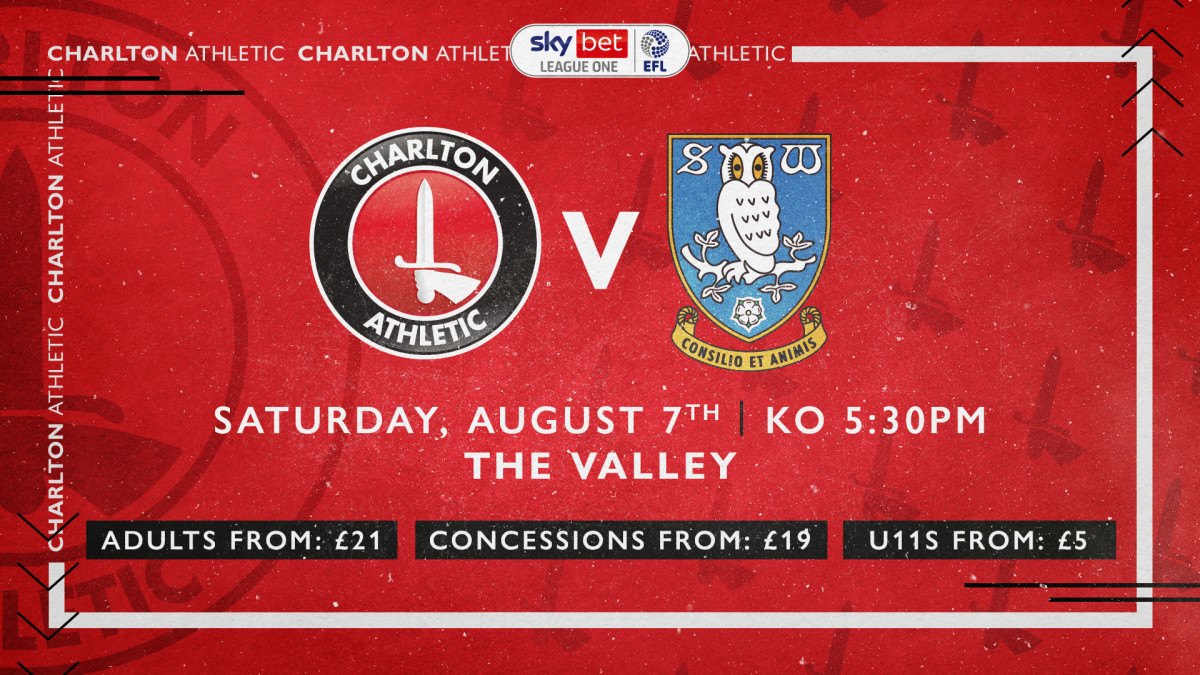 Meanwhile, tickets for the Sky Bet League One game against Wigan Athletic (Saturday, August 21st) and the Carabao Cup game against AFC Wimbledon (Tuesday, August 10th) are now on sale.
The game against Wigan is a silver game and tickets with adult tickets available from just £18.
For the Carabao Cup game against Wimbledon, tickets are on sale at the below prices.
£10 adults
£5 for under 21s and over 65s