Charlton Athletic have teamed up with Stand4 Socks to donate socks to the homeless this winter, with a pair donated for every club membership sold.
The club launched its brand-new membership scheme in June which saw six new memberships on offer for fans to officially show their support for the Addicks with a host of benefits for each.
One of those benefits include a pair of 'lucky' Charlton socks for adult Addicks members, courtesy of Stand4 Socks. As part of the partnership, Stand4 Socks will donate a pair of thick, anti-bacterial socks to the homeless for every membership sold.
The socks will be distributed by the Royal Borough of Greenwich and their partners and with the winter months approaching, every membership purchased will make a difference.
So far, thanks to supporters who have already purchased a membership for the 2021/22 season, 300 pairs of socks have been collected by Marie Samuel, Rapid Rehousing and Partnership Manager for Southwark Council, while 100 pairs of socks have been collected by Marsharine Lindsay, Housing Options Officer for the London Borough of Bromley and there are plenty more pairs still to donate to those in need.
Six different fan memberships are available to purchase, catering for supporters of all ages (and species!). The memberships range from newborn supporters to juniors, teens and adults, while a special international membership is now available for the first time.
In addition, Charlton have become the first club in the UK to offer a pet membership to allow supporters to welcome their pets to officially become part of the Charlton family.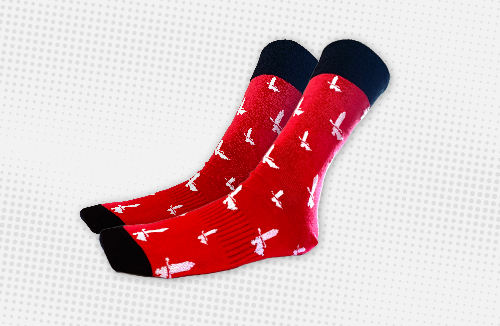 Socks are the most requested item by homeless shelters. This is because socks are rarely donated, as we wear through them and wouldn't donate old smelly socks with holes - leading to lots of foot issues for the people most in need.
Stand4 Socks created a sock for homeless people. As they are on their feet and spend a lot of time outdoors, they made sure that it was naturally anti-bacterial, to help with the health and smell of feet, and thick, so that it keeps feet warm during the colder months.